​Minority Natural Resource Scholarship
1/31/2023
Submission Deadline
Explore Similar Scholarships
As higher education causes financial pressure on students, especially those of minorities, the Conservation Foundation of Missouri Charitable Trust was created. It gives scholarships to students in financial need, including the Minority Natural Resource Scholarship.
The Minority Natural Resource Scholarship is worth $1,000 and granted to undergraduate students or to those who intend to enroll in natural resources, fisheries, wildlife science, forestry, or parks and recreation fields. Applicants must also be from an ethnical minority group and live in the state of Missouri.
The Trust was created in 1971 by the Conservation Foundation of Missouri, which is an organization made to protect natural resources. It has an active voice in state and national issues related to this field.
Key Information of ​Minority Natural Resource Scholarship
Study Details
Area of Study
Fisheries
Forestry
Natural Resources
Parks
Recreation
Wildlife Science
Country of Study
United States
Scholarship Details
Intended Level of Study
Undergraduate
​Minority Natural Resource Scholarship Timeline
November 2022
Application Opening Date
Applications open on November 1.
January 2023
Submission Deadline
The submission deadline is on January 31.
Scholarship Eligibility
To be eligible to apply, applicants must meet the following criteria.
Eligible Grade: High School Senior – Undergraduate
Maximum Age: Any
Required GPA: Any
Geographic Eligibility: Missouri
Gender: Any
Race/Ethnicity: Alaskan Native, Asian, Asian American, Black, Hispanic, Native American, Native Hawaiian, Pacific Islander
Application Requirements
Here's what you need to submits besides your application.
Grade transcript
Short Answers
Present Work Experiences
Financial Information
Essay
How to ace the ​Minority Natural Resource Scholarship
1
Start the application process right away
You should start the application process as soon as possible. This will allow you enough time to acquire all necessary documents, contact your referees or recommenders, complete all forms and work on your personal statement. Have everything organized and planned to avoid any last-minute complications.
2
Plan statement letter and review it
Your essay or personal statement letter is your voice and the complete picture of your character, ambitions, and abilities. Make it concise and interesting, and ensure it captures your pursuit of your undergraduate degree of choice. Tell the judges your story and what you hope to achieve. Stay focused and get a second or third eye review from your mentor or instructor.
3
Have your official transcript
Most scholarships accept unofficial transcripts, but this asks for an official one. Work hard on keeping your grades up and maintaining your GPA. Grades will be an indicator of how dedicated and serious you are.
4
Make your answers concise
Don't write a letter that's too long. Think about how they will have to read all the letters, and how yours must stand out because of its content, not size.
How the ​Minority Natural Resource Scholarship is Judged
A committee gathers every year to choose who the next awarded student will be. They decide based on the eligibility criteria and financial needs.
Why We Love the ​Minority Natural Resource Scholarship
It's an opportunity for high school graduates
By promoting natural resources fields, high school students are encouraged to pursue their undergraduate studies in that particular area. The program encourages many to become members of the profession and build careers.
No minimum GPA
This program has no GPA requirement, allowing more students to apply. They must be interested in the field and plan to build a professional career in natural resources management.
It promotes diversity
By focusing this scholarship on minority students, they help increase diversity in the field, allowing higher education access to the less fortunate.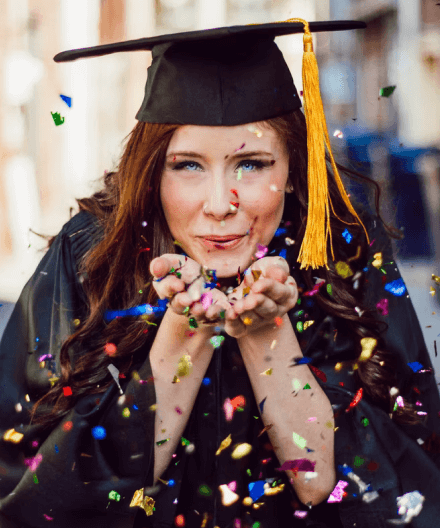 5 Facts About Minority Natural Resource Scholarship
It is active since 2011
The first scholarship was awarded over 10 years ago.
Open to many school grades
Applicants range from High school graduates to undergraduate senior students.
It is an annual award
If you aren't selected this year, don't worry! You may try again next year.
Any school in Missouri
Students from any college or university in Missouri can be accepted.
Winners are decided in February
The committee meets in February to decide the winner.