Michael Garofano Memorial Scholarship
4/1/2023
Submission Deadline
Explore Similar Scholarships
College Major:
Grade Level:
New England Water Works Association (NEWWA), established in 1882, is continuing its objective to support and train students in the field of drinking water. It offers a list of scholarship programs at the value of $20,000 annually to motivate young people to come forward and volunteer. The Michael Garofano Memorial Scholarship is awarded to students enrolled in civil or environmental engineering programs, or water operations or related science programs.
One recipient scholar with a reward of $1,500. The scholarship is sponsored by the New England Water Works Association (NEWWA), a nonprofit member organization incorporated in the commonwealth of Massachusetts. This scholarship is given to students for their undergraduate or graduate degree course related to water management.
NEWWA scholarship committee assesses all applications and gives its final decision on recipients and the amount awarded by September 30. Payments are made directly to the organization requested by the recipient. The committee reserves the right to request additional proof of successful completion of the training program.
Key Information of Michael Garofano Memorial Scholarship
Study Details
Area of Study
Civil Engineering
Environmental Engineering
Country of Study
United States
Scholarship Details
Intended Level of Study
Undergraduate
Michael Garofano Memorial Scholarship Timeline
January 2023
Applications Opening Date
Applications open on January 1.
April 2023
Submission Deadline
The submission deadline is on April 1.
September 2023
Awards Announcement Date
Winners are announced on September 30.
Scholarship Eligibility
To be eligible to apply, applicants must meet the following criteria.
Eligible Grade: Undergraduate
Maximum Age: Any
Required GPA: Any
Geographic Eligibility: Connecticut, Maine, New Hampshire, Rhode Island, Massachusetts, Vermont
Gender: Any
Race/Ethnicity: Any
Application Requirements
Here's what you need to submits besides your application.
Present Work Experiences
School Verification
How to ace the Michael Garofano Memorial Scholarship
1
Professional attitude of the applicant
Applicants should review their applications before final submission to avoid rejection due to unwanted mistakes like typos, spelling mistakes, and grammatical errors.
2
Community involvement in related programs
Highlighting your involvement in projects related to water management will give you an edge over other contestants. Mention the projects in detail giving the start date, finish date, and results obtained to show your leadership skills.
3
Attend events and programs organized by NEWWA
Attending programs by NEWWA will help you to understand what organizers are looking for in the winner. This will help you to network and learn from subject matter experts.
4
Review journals, and publications from NEWWA
The science of civil engineering, environmental engineering, and water management is progressing at a rapid pace. Keeping abreast of these new challenges and opportunities will help you to focus on your research areas.
How the Michael Garofano Memorial Scholarship is Judged
The committee of NEWWA selects the winner from the number of applications based on their keen interest to work in developing the drinking water profession.
Why We Love the Michael Garofano Memorial Scholarship
Addressing one of the major requirements of healthy life
The scholarship organizers have taken up this daunting task to provide safe drinking water to the community.
Motivation and financial help to students
This scholarship will motivate young students to pursue specialized academic courses in related fields of water management.
Easy application process
The application process for this scholarship is easy as it does not call for any essays, projects, or reference letters to be submitted.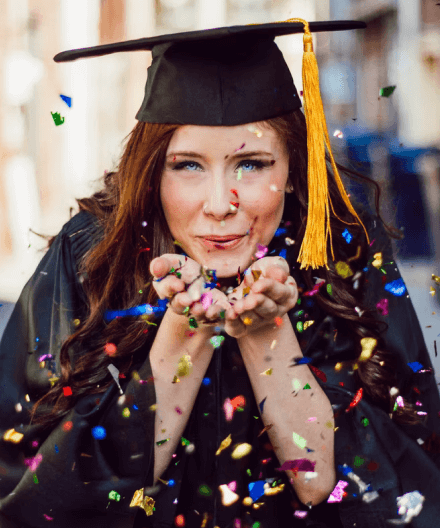 5 Facts About Michael Garofano Memorial Scholarship
About the organizers of this scholarship
NEWWA, established in 1882, is accredited by the International Association for Continuing Education and is affiliated with the American Water Works Association.
Residency eligibility of applicants
Applicants for this scholarship must be residents of New England. They should have their home address in Maine, New Hampshire, Massachusetts, Vermont, and Rhode Island.
Student membership fees
Applicants can obtain student membership at a fee of $20 or can opt for a three-in-one membership for $30.
Plans made by CEWWA
In their effort to educate and train, NEWWA has two strategic plans, the Long Range Strategic Plan 2018-2023, and a 10-year plan 2015-2024.
Courses and certification by NEWWA
The NEWWA offers courses like "Concepts and Practices of Drinking Water Distribution" and "Concepts and Practices of Drinking Water Treatment" and awards certificates after completion.