Joseph Murphy Scholarship
4/1/2023
Submission Deadline
Explore Similar Scholarships
College Major:
Grade Level:
New England Water Works Association (NEWWA), established in 1882, is continuing its objective to support and train students in the field of drinking water. It offers a list of scholarship programs at the value of $20,000 annually to motivate young people to come forward and volunteer.
Each year, NEWWA awards the Joseph Murphy Scholarship to an undergraduate student enrolled in civil engineering, environmental engineering, or other water management-related field.
NEWWA scholarship committee assesses all applications and gives its final decision on recipients and the amount awarded by September 30. Payments are made directly to the organization requested by the recipient. The committee reserves the right to request additional proof of successful completion of the training program.
Key Information of Joseph Murphy Scholarship
Study Details
Area of Study
Civil Engineering
Environmental Engineering
Country of Study
United States
Scholarship Details
Intended Level of Study
Undergraduate
Joseph Murphy Scholarship Timeline
January 2023
Application Opening Date
Applications open on January 1.
April 2023
Submission Deadline
The submission deadline is on April 1.
September 2023
Awards Announcement Date
Winners are announced on September 30.
Scholarship Eligibility
To be eligible to apply, applicants must meet the following criteria.
Eligible Grade: Undergraduate
Maximum Age: Any
Required GPA: Any
Geographic Eligibility: Connecticut, Maine, New Hampshire, Rhode Island, Massachusetts, Vermont
Gender: Any
Race/Ethnicity: Any
Application Requirements
Here's what you need to submits besides your application.
How to ace the Joseph Murphy Scholarship
1
Highlight your professional attitude
As many applicants are interested in this scholarship the competition is tough. Review your application before the final submission for grammatical mistakes, typos, and spelling errors.
2
Obtaining membership from NEWWA
Applicants are advised to become members of NEWWA and take part in its events, volunteering activities, and conferences to make society aware of the problems faced in providing safe drinking water.
3
Highlight your contribution in projects
Highlight the work you did in previous projects within your community that serve the purpose of your application. Provide the project's objective, the start and finish dates, and your role in resolving issues. This will show your interest and dedication to the water works industry.
4
Research safe water drinking projects
To be able to stand out amongst other applicants, you must be knowledgeable about the recent developments in water management and practices. Read journals of NEWWA published regularly and stay updated.
How the Joseph Murphy Scholarship is Judged
Applications are judged by the committee based on the presented interests and passion to solve drinking water problems.
Why We Love the Joseph Murphy Scholarship
NEWWA's mission and vision
NEWWA is highly regarded for its role in imparting education, training, and advocacy for the drinking water profession.
Easy application process
The scholarship is easy to apply for and there are no requirements for essays, minimum GPA, or any other documents.
Applicants can add it to résumés
The scholarship is well recognized and the winner can add it to their résumé for future career prospects.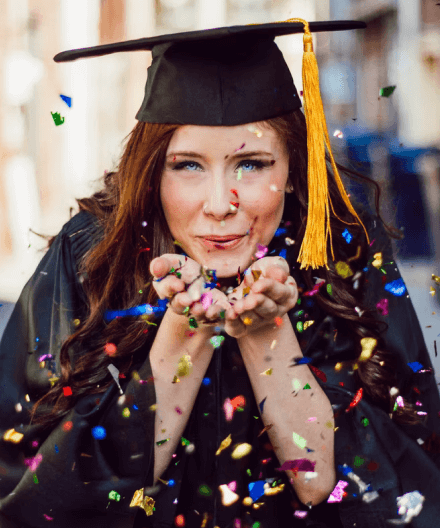 5 Facts About Joseph Murphy Scholarship
Residents of New England are eligible
Applicants must be residents of New England to be eligible to apply.
Applicants must have student membership
All applicants for this scholarship must have student membership in NEWWA. Student memberships are available at a low cost of $20.
Events organized by NEWWA
The organizers host two major conferences every year and are attended by drinking water professionals.
Accreditation and affiliation of NEWWA
The scholarship organizers are accredited by the International Association for Continuing Education and affiliated with the American Water Works Association.
Other scholarships organized by NEWWA
Apart from this scholarship, the body awards George E Waters Memorial Scholarship, Francis Crowley Scholarship, Elson T. Killam Memorial Scholarship, and Michael Garofano Memorial Scholarship for students.