MetLife Foundation Scholarship
$7,333–$14,666
Award Amount
3/10/2023
Submission Deadline
Explore Similar Scholarships
The MetLife Foundation offers opportunities to low- and moderate-income people all over the world. They expand these opportunities by partnering with non-profit organizations and social enterprises.
Every year, the MetLife Foundation, in collaboration with UNCF, provides up to 100 scholarship opportunities to African American students. These children are students who plan to continue their education full-time at accredited Historically Black Colleges and Universities (HBCUs).
The students are college juniors who will show financial need. Recipients will receive up to $7,333 and can be renewed for the senior year. However, recipients must continue to meet certain requirements for the renewal.
Key Information of MetLife Foundation Scholarship
Study Details
Area of Study
Accounting
Finance
Mathematics
Country of Study
United States
Specific Schools
HBCU Institutes
Scholarship Details
Intended Level of Study
Undergraduate
Award Amount
$7,333–$14,666
MetLife Foundation Scholarship Timeline
May 31, 2022
Application opening date
The application for the MetLife Foundation Scholarship program usually opens in late May. Check the scholarship website for more clarifications on the date.
March 10, 2023
Application deadline
The application deadline for the MetLife Foundation award is usually in March of the next year. We advise that you check the scholarship website to get the accurate application deadline.
August 2023
Award announcement date
The evaluation team of Scholarship America will select the winners of the scholarship from the many applications submitted last year. Recipients will be notified via email.
Scholarship Eligibility
To be eligible to apply, applicants must meet the following criteria.
Eligible Grade: College Junior
Maximum Age: Any
Required GPA: 3
Geographic Eligibility: United States
Gender: Any
Race/Ethnicity: Black
Application Requirements
Here's what you need to submits besides your application.
Financial Information
Faculty endorsement
Grade transcript
Recommendation letters
How to ace the MetLife Foundation Scholarship
1
Reach out to recipients of the scholarship
Reaching out to present and past winners of the MetLife Foundation Scholarship for mentorship should be your first step in your scholarship pursuit. When you reach out to any of the winners, they may give you tips that will help to make your application stand out from others. Keep in mind that the tips they will give you played a vital role in helping them win.
2
Mention your reasons for needing the scholarship
When writing your essay or personal statement, state your personal goals and explain why you need the MetLife Foundation Scholarship. Additionally, explain to the sponsor how utilizing the scholarship will help you to achieve your personal goals. Since the scholarship is designed for students from low- and moderate-income communities, you may mention that you come from a low-income family. You may also mention financial hardship in your family as one of your reasons.
3
Review SAT/ACT scores on your transcripts
If your high school transcript does not contain your SAT or ACT scores, you will have to upload an official copy of the SAT or ACT scores separately during the application. If you are submitting a college transcript, there will be no need for SAT or ACT scores on it.
4
Review your application before sending it
After filling out your application, cross-check the necessary supporting documents (essay, letter of recommendation, and transcripts) for mistakes and check if they are complete. You may choose to have your friend, colleague, or your parent look over the application and supporting documents before submitting your application.
How the MetLife Foundation Scholarship is Judged
Applicants must be African American students. The applicants must come from low- and moderate-income communities. In addition, candidates must be junior students who are enrolled at accredited four-year Historically Black Colleges and Universities (HBCUs) in the United States.
Why We Love the MetLife Foundation Scholarship
Expanding opportunities to low- and moderate-income people
The MetLife Foundation understands the condition of its employees who come from low- and moderate-income communities. Therefore, the foundation offers need-based scholarships to the children of these employees who are African American students enrolled at HBCUs.
Connect with recipients from the organization
You can always keep up with UNCF for updates since they select the winners of the MetLife Foundation award. As you explore the UNCF page, you may connect with winners of other financial awards for students seeking them and you can apply for these opportunities if you fail to win the MetLife Foundation Scholarship.
They are working to increase diversity
This scholarship is aimed at students who need the most support and assistance. It's also specifically for African Americans who are underrepresented in many fields of study and industries.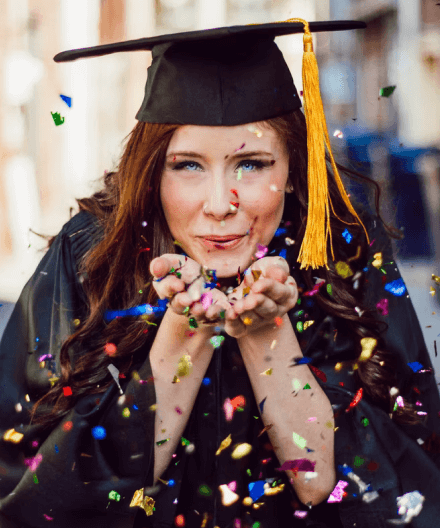 5 Facts About the UNCF MetLife Foundation Scholarship
Applicants must be a junior
Applicants must be a junior at the time of receiving the award.
The MetLife Foundation also offers financial health
Aside from offering scholarship opportunities, the MetLife Foundation uses new technologies and innovation to help people manage household budgets, recover from financial losses, build short-term savings that can be stabilized, and plan for the future.
The Foundation fosters employee engagement and volunteerism
The employees at MetLife Foundation act as mentors to fintech and pro bono consultants to MetLife Foundation Scholarship recipients and help families to build their homes.
UNCF selects the recipients
While the MetLife Foundation determines the eligibility of the scholarship, the evaluation team of UNCF reviews the eligible applications and selects the winners.
MetLife Foundation's response to the COVID-19 pandemic
Through its mission of expanding opportunities to communities, the MetLife Foundation during the COVID-19 pandemic provided relief materials and funds to many communities all over the world.