OAN Mt. Hood Chapter Award I & II
4/1/2023
Submission Deadline
Explore Similar Scholarships
College Major:
Location:
Grade Level:
The Oregon Association of Nurseries (OAN) is a nonprofit trade association that supports more than 600 Oregon nursery and greenhouse producers, re-sellers, transporters, retailers, and suppliers. In line with its initiative, Oregon Nurseries Foundation (ONF) provides financial support to young individuals who desire to become members of the industry. Over 20 undergraduate students are granted scholarships of up to $1,500 each annually to further their education in horticulture studies nationwide.
Among its list of scholarship programs is the OAN Mt. Hood Chapter Award I & II. The scholarship program amounts to $1,000 and is awarded to two undergraduate students annually. Students pursuing careers in ornamental horticulture and related sectors in areas east of Portland are to apply – the award is not limited to candidates in this area, it is a preference.
Applicants must be aware of the deadline for the annual scholarship cycle in order to submit an application, prepare the documents and complete the process on time. The applications typically open in January.
Key Information of OAN Mt. Hood Chapter Award I & II
Study Details
Area of Study
Agriculture
Country of Study
United States
Scholarship Details
Intended Level of Study
Undergraduate
OAN Mt. Hood Chapter Award I & II Timeline
January 2023
Applications Opening Date
Applications open on January 1.
April 2023
Submission Deadline
The submission deadline is on April 1.
May 2023
Awards Announcement Date
Winners are announced in May.
Scholarship Eligibility
To be eligible to apply, applicants must meet the following criteria.
Eligible Grade: Undergraduate
Maximum Age: Any
Required GPA: Any
Geographic Eligibility: Oregon
Gender: Any
Race/Ethnicity: Any
Application Requirements
Here's what you need to submits besides your application.
Recommendation letters
School Verification
Grade transcript
How to ace the OAN Mt. Hood Chapter Award I & II
1
Tell your story
Scholarship evaluators read every testimonial from students who apply for this grant. Past experiences related to the green industry are taken into account. If you have worked as a professional or as a volunteer in this area, be sure to show it.
2
Show your commitment
Show the jury that you are proactive and rigorous in your academic work in addition to being committed to your goals in ornamental horticulture and related fields.
3
List any financial needs
The candidates' demonstrated financial necessity is one of the factors considered when examining them. Therefore, be sure to provide documentation proving that the $1,000 in support is required for you and your family.
4
Apply to this and other scholarships
Do not be reluctant to apply for this scholarship as well as the other nineteen that the ONF gives each year. This will increase your opportunities to receive assistance for your professional training.
How the OAN Mt. Hood Chapter Award I & II is Judged
Applications for student scholarships are assessed based on scholastic ability, professional interests, and financial need.
Why We Love the OAN Mt. Hood Chapter Award I & II
There are two of these scholarships
Two students have the chance to receive this $1,000 financial incentive each year thanks to OAN. This widens the possibilities for those interested in receiving one.
It is renewable
Scholarships may be given to applicants more than once. Reapplication is welcomed for previous grantees.
It can be supplemented with other grants
Scholars are not required to limit their applications to this particular scholarship. They can easily apply for different financial incentives and simultaneously win many prizes.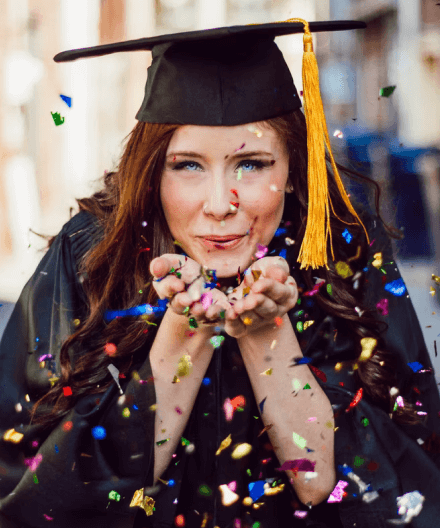 5 Facts About Oregon Association of Nurseries
Twenty different scholarships
Each academic year, 20 different scholarships totaling $500 to $1,500 will be given out thanks to the support of individuals and OAN chapters.
A nonprofit foundation
To administer scholarship money raised by OAN members or gifts made on their behalf, the OAN, a nonprofit organization, formed the Oregon Nurseries Foundation (ONF).
Past winners
OAN scholarship recipients have attended universities such as Oregon State University, Washington State University, Cornell University, and North Carolina State University, among others.
About the Oregon Association of Nurseries
More than 600 individual nursery stock growers, merchants, landscapers, and associated businesses that support the nursery and greenhouse industries are represented by the OAN.
OAN board of directors
A seven-member executive committee oversees the volunteer board of directors, which runs OAN. A salaried professional staff and the executive director oversee daily operations.