Mary Naegeli Memorial Scholarship
5/31/2023
Submission Deadline
Explore Similar Scholarships
College Major:
Location:
Grade Level:
The Mary Naegeli Memorial Scholarship is an award program that supports Montana residents who are seeking higher education in forestry-related fields. The program is funded by the Montana Tree Farm Steering Committee.
The committee runs the Montana Tree Farm System, which is affiliated with the American Tree Farm System. It is a movement to promote the growth of renewable forest resources on private lands while simultaneously protecting environmental benefits, increasing the public's understanding of the benefits of productive forestry, and raising awareness about natural resource issues concerning forestry management.
The annual scholarship attracts a $1,000 grant to one successful applicant. The applicant can use this award to fund any educational expenses incurred during the program.
Key Information of Mary Naegeli Memorial Scholarship
Study Details
Country of Study
United States
Scholarship Details
Intended Level of Study
Undergraduate
Mary Naegeli Memorial Scholarship Timeline
January 2023
Application Opening Date
Applications open on January 1.
May 2023
Submission Deadline
The submission deadline is on May 31.
August 2023
Awards Announcement Date
Winners are announced on August 1.
Scholarship Eligibility
To be eligible to apply, applicants must meet the following criteria.
Eligible Grade: Undergraduate
Maximum Age: Any
Required GPA: Any
Geographic Eligibility: Montana
Gender: Any
Race/Ethnicity: Any
Application Requirements
Here's what you need to submits besides your application.
Essay
Grade transcript
Recommendation letters
How to ace the Mary Naegeli Memorial Scholarship
1
Get acquainted with a tree farmer or inspector
You need a reference from a tree farmer or inspector to become eligible for the scholarship. If you reside in Montana but you have no one as a reference, the committee will be willing to connect you to one.
2
Give your reasons for applying
You will be required to write an essay explaining to the committee your reasons for the application and your overall interest in forestry. Interesting stories are a proven way to get the scholarship committee on your side. Employ this strategy when writing your essay.
3
Provide verification of enrollment
You'll need to attach proof that you are enrolled in an institution that is accredited for forestry and forest science courses. Provide this during your application.
4
Show your current academic level
You need a minimum GPA of 2.5 to be eligible for this scholarship. Having a higher GPA can always come in handy if there's a tie. Keep up your grades and remember to attach your transcript to your application.
How the Mary Naegeli Memorial Scholarship is Judged
The Montana Tree Farm Steering Committee will determine any extra criteria for judgment. This scholarship will be awarded based on an applicant's adherence to the eligibility requirements and the quality of their essay.
Why We Love the Mary Naegeli Memorial Scholarship
Emphasis on the importance of forest resources
Apart from timber, tree farms provide valuable habitats for wildlife and birds and oxygen. The practice also helps to improve the environment by cleaning the air from pollution.
Aids in solving the student decline issue
Even with increased interest in environmental awareness, the number of students, who choose forestry-related courses, continues to decline. While some say that it is due to the shift in interest towards courses that support a grander lifestyle, others say that this is due to the investment required to obtain top-notch degrees.
Financial aid for inspired students
As emphasized above, students who decide to choose a career in forestry are inspired by a call to help the environment. Scholarships like this help reduce the financial burden associated with tuition and course-related field trips.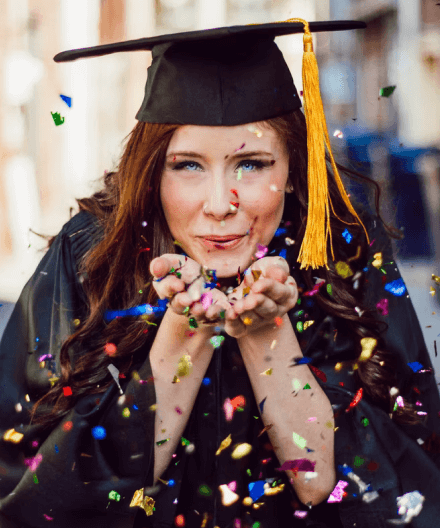 5 Facts about the Mary Naegeli Memorial Scholarship
There's been an increase in the scholarship fund
In the past, the award gave a financial aid of $500 but due to the increased investment required while chasing relevant degrees, the amount has doubled.
About the sponsors
The Montana Tree Farm System is part of the American Tree Farm System – the latter is a community of 74,000 landowners who sustainably manage 24 million acres of forest land within the U.S.
For first-time students only
Due to the nature of things currently, the scholarship gives more attention to first-time college attendees in forest-related programs.
For full-time students only
The Mary Naegeli Memorial Scholarship is for full-time students only. Part-time students are not eligible for this scholarship program.
For schools within the U.S.
This scholarship is only available to students studying in schools within the U.S. students in foreign schools are not eligible for this scholarship.