Donald G. Willems Scholarship
$1,000–$1,500
Award Amount
3/15/2023
Submission Deadline
Explore Similar Scholarships
Location:
Grade Level:
The American Water Works Association (AWWA) is devoted to delivering whole water solutions to ensure the successful management of the water. Established in 1881, the Association is the world's biggest association for water supply specialists. Approximately 80% of the country's drinking water and almost 50% of the nation's wastewater are supplied by and treated by their 4,300+ member utilities.
Sponsored by MSAWWA and MWEA, the Donald G. Willems Scholarship of up to $1500 is offered for one or two students, whose course work leads to employment in the water and wastewater fields, annually.
Preference is to those specialized in water treatment and distribution, wastewater treatment and collection, water resources, watershed protection, groundwater remediation, and many other subdisciplines, including, for example, the study of waterborne disease. Applicants must have a GPA of 2.0 and are currently enrolled in a Montana college or university at any degree level.
Key Information of Donald G. Willems Scholarship
Study Details
Area of Study
Engineering
Water Operator
Water Science
Water Technology
Water Works
Country of Study
United States
Scholarship Details
Intended Level of Study
Undergraduate
Postgraduate
Award Amount
$1,000–$1,500
Donald G. Willems Scholarship Timeline
January 2023
Application Opening Date
Applications open on January 1.
March 2023
Submission Deadline
The submission deadline is on March 15.
April 2023
Awards Announcement Date
Winner(s) are announced in April.
Scholarship Eligibility
To be eligible to apply, applicants must meet the following criteria.
Eligible Grade: Undergraduate – Postgraduate
Maximum Age: Any
Required GPA: 2
Geographic Eligibility: Montana
Gender: Any
Race/Ethnicity: Any
Application Requirements
Here's what you need to submits besides your application.
Recommendation letters
Grade transcript
Present Work Experiences
Essay
How to ace the Donald G. Willems Scholarship
1
Appreciate Donald G. Willems Efforts
Essays must reflect on Donald G. Willems' years of service or professional successes, his work, and his willingness to give others a chance to show themselves. You need to show appreciation and gratitude in your essay. You also need to reflect on your impact in the field.
2
Be concise
Essay answers should not exceed the word count or page count allocated. To explain your views more effectively, use fewer words. Committees evaluate a lot of applications, and if your essay is too long, it may be overlooked.
3
Show your strengths and explain your faults
Do not be timid while talking about yourself and your successes. Your application should provide the selection committee with a clear understanding of who you are, what you are studying, and your future ambitions.
4
Don't just repeat your resume
Let the audience learn something new about you and not just your academic accomplishments. Your character as a candidate will be on display in this setting.
How the Donald G. Willems Scholarship is Judged
To be eligible to apply, candidates must be enrolled in a degree program at any level advanced or baccalaureate. Applicants must also have a grade point average of at least 2.0 on a 4.0 scale.
Why We Love the Donald G. Willems Scholarship
Scholarship is not restricted to tuition only
Every winner will get a scholarship for $1,500 to go toward the cost of their education, which may include things like tuition, books, and other essentials.
One-year student membership
In addition, recipients get a one-year student membership to either AWWA or WEF (the recipient's option), funded registration and housing for the MSAWWA/MWEA Joint Conference, and a one-year student membership to either AWWA or WEF (the recipient's choice).
Opportunity to attend the conference banquet
Opportunity to attend the conference banquet, where you'll have the chance to network with professionals not only from Montana but also from the other states in the Pacific Northwest.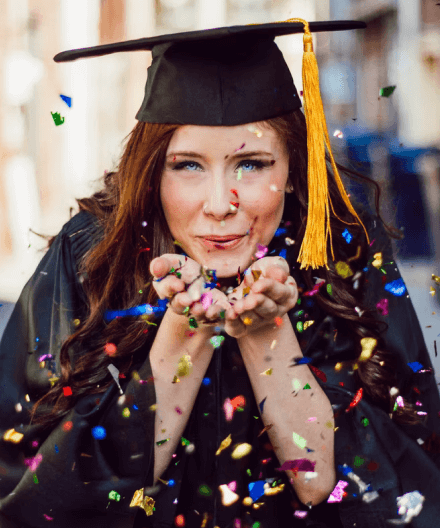 5 Facts About Donald G. Willems Scholarship
MSAWWA and MWEA contribute equally to funding
MSAWWA and the MWEA are contributing equally to the funding of the Donald G. Willems Scholarship.
Conference is career oriented
The conference features many different lectures on the technical particulars of project work, research, and laws, in addition to several vendor exhibits of water and wastewater sector equipment and goods.
Award is paid directly to institutions
The award is directly paid to the institutions, in which recipients are enrolled.
Recipients must be members
Recipients will be asked to submit either an AWWA or WEF membership form – membership will be paid by MSAWWA/MWEA.
Award acceptance notice
Successful candidates must notify the committee within one week, indicating acceptance or rejection of the award.