Byron Bird Graduate Scholarship
2/4/2023
Submission Deadline
Explore Similar Scholarships
College Major:
Location:
Grade Level:
The Kansas Society of Certified Public Accountants (KSCPA) strives to bring together public accountants on a single platform. The aim is to foster innovation in a healthy learning environment where ideas are exchanged.
KSCPA offers several programs, lectures, guest talks, and scholarships for its members, in a bid to support and nurture them for rewarding careers. It offers the Byron Bird Graduate Scholarship worth $3,000 every year. The scholarship program is named in honor of Byron Bird, CPA, the first recipient of the American Institute of CPAs National Public Service Award.
The scholarship is offered to one outstanding graduate student each year. The applicant must be studying at a Kansas college or university with good academic standing. Applicants must demonstrate leadership and community engagement.
Key Information of Byron Bird Graduate Scholarship
Study Details
Country of Study
United States
Scholarship Details
Intended Level of Study
Postgraduate
Byron Bird Graduate Scholarship Timeline
November 2022
Application Opening Date
Applications open on November 1.
February 2023
Submission Deadline
The submission deadline is on February 4.
Scholarship Eligibility
To be eligible to apply, applicants must meet the following criteria.
Eligible Grade: Graduate – Postgraduate
Maximum Age: Any
Required GPA: Any
Geographic Eligibility: Kansas
Gender: Any
Race/Ethnicity: Any
Application Requirements
Here's what you need to submits besides your application.
Grade transcript
Recommendation letters
School Verification
How to ace the Byron Bird Graduate Scholarship
1
Demonstrate good academic standing
The scholarship seeks students who have an exceptional academic track record. You need to prove your ability for pursuing graduate studies. So work hard on keeping your grades up and maintaining your GPA. Grades will be an indicator of how dedicated and serious you are.
2
Make sure you stand out
Provide a resume full of your work experience in community service and extracurricular activities that demonstrate leadership you took in several projects in your community, neighborhood, or school. Judges are looking for those with a lot of community involvement and young people.
3
Choice of references and early notifications
Your references or recommenders must be those who know you well enough to be willing to speak to your abilities and demonstrate why you make the perfect candidate for this scholarship. So, choose them wisely. Also, contact them and send them the required forms very early on to allow them enough time to complete them.
4
Reach out to past winners
It is always advisable to reach out to past scholarship winners for advice and guidance if possible. They will give you insights into how they won the award. Also, get your materials
checked and reviewed by your mentors, instructors, and advisors to avoid any unforeseen mistakes.
How the Byron Bird Graduate Scholarship is Judged
The selection committee assesses candidates on their academic records, leadership abilities, community service initiatives, charity, and reference letters. A passion for a career in accounting is highly desired.
Why We Love the Byron Bird Graduate Scholarship
A career-oriented scholarship
The scholarship encourages students to choose a career of choice early on in their academic lives.
Promotion of community service
The scholarship fosters a spirit of giving back to society. The students are encouraged to participate in charitable initiatives.
The scholarship evaluates future potential
Candidates are assessed based on their potential for success in graduate studies. This ensures the award goes only to the most deserving candidate.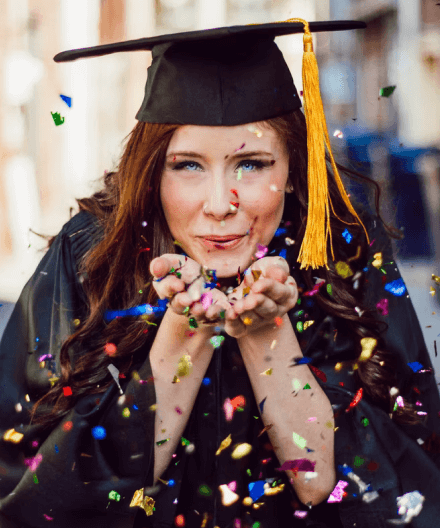 5 Facts about KSCPA
The organization offers legislative protection
KSCPA offers legislative influence and protection to certified public accountants.
KSCPA collaborates with Revenue Department
The society partners with the Kansas Revenue Department for different projects.
Advocates for accounting as a STEM field
In 2021, KSCPA advocated for the Accounting STEM Pursuit Act.
The society offers numerous scholarships
Every year over six different scholarships are offered by KSCPA.
The organization is led by Amber Goering
Amber Goering, CPA, CGMA is serving as the society's chair since 2019.