LTC David L. Evans Excellence in Leadership Scholarship
4/11/2023
Submission Deadline
Explore Similar Scholarships
Location:
Grade Level:
Project Impact Mississippi is a non-profit focused on changing the narrative of education in Mississippi. It aims to empower children and youth with education to help them achieve their dreams. It administers the LTC David L. Evans Excellence in Leadership Scholarship to support undergraduate studies of Mississippi residents.
The annual scholarship offers $1,000 to a university student at Jackson State University. The scholarship is open to freshmen, sophomores, juniors, and seniors. The minimum GPA requirement is 3.0.
Applicants are required to submit a 2–4 minute video answering a couple of questions. Applicants are to give a personal story that made the turning point in their view of discipline. Transcripts may be required after shortlisting.
Key Information of LTC David L. Evans Excellence in Leadership Scholarship
Study Details
Country of Study
United States
Specific Schools
Jackson State University
Scholarship Details
Intended Level of Study
Undergraduate
LTC David L. Evans Excellence in Leadership Scholarship Timeline
February 2023
Application Opening Date
The application opens on February 1.
April 2023
Submission Deadline
The submission deadline is on April 11.
June 2022
Awards Announcement Date
Winners will be announced in June.
Scholarship Eligibility
To be eligible to apply, applicants must meet the following criteria.
Eligible Grade: High School Senior
Maximum Age: Any
Required GPA: 3
Geographic Eligibility: Mississippi
Gender: Any
Race/Ethnicity: Any
Application Requirements
Here's what you need to submits besides your application.
Grade transcript
Video Submission
How to ace the LTC David L. Evans Excellence in Leadership Scholarship
1
Prepare your answers
Even though you won't write an essay, you need to prepare your answers. This is best done in writing. Think deeply about the prompts and try to find personal stories that best address them. Jot down the main ideas and use them as guides in your practice sessions.
2
Do several trial versions
With your points as a guide, proceed to do several recording sessions. You can do your practice with voice recordings. The recording sessions will help you get your words right. With each subsequent session, you'll perfect your presentation.
3
Dress well and lights it up
Your appearance in the video will matter a lot since it will give the first impression of you. Dress in smart casual clothing and ensure you are in a well-lit, silent area. Use a neutral background. Record your video in landscape mode and use the back camera of your phone. Do several video recordings checking for sound quality, visibility, and right camera angles.
4
Take it easy
You need not be anxious when doing the recording. Assume you're talking to a friend and speak freely. It's okay if some words slip. Just be yourself and you're good to go. Take some deep breaths and some water before you do your final recording.
How the LTC David L. Evans Excellence in Leadership Scholarship is Judged
Applicants are judged based on their commitment to live a disciplined life through personal experience. Video quality is also assessed. Videos should have clear audio and video.
Why We Love the LTC David L. Evans Excellence in Leadership Scholarship
No essay requirement
Applicants are not required to write essays.
Past winning videos are available
Winning videos from previous years are available on the Project Impact MS Youtube channel.
The winner meets LTC Evans
The winner will meet LTC David virtually and converse with him.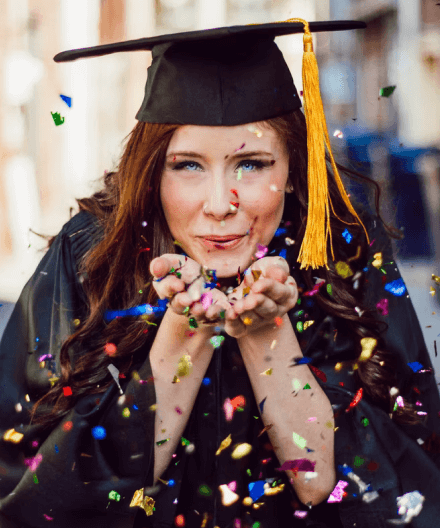 5 Facts About LTC David L. Evans
He studied at Jackson State University
He received his Bachelor's and Master's Degrees from Jackson State University.
He serves in the U.S. Army
He is a Lieutenant Colonel in the U.S. Army and has served for more than 15 years.
He was promoted to LTC in 2019
After serving for several years, he received the promotion to Lieutenant Colonel on June 13, 2019
He's bagged many military awards
He received the Bronze Star, three Army Commendation Medals, three Meritorious Service Medals, the Global War on Terrorism Service Medal, the Army Overseas, Service Ribbon, and several other honors.
He believes in the power of kindness
He believes that random acts of kindness have the power to change the world.