GoFoodservice Scholarship
6/15/2023
Submission Deadline
Explore Similar Scholarships
College Major:
Location:
Grade Level:
GoFoodService is a company that recognizes how hard it might be for young people to gain space in the hospitality and culinary industries. Therefore, they created the GoFoodService Scholarship, where one applicant is awarded $500 to pursue culinary arts or hospitality management degrees.
To be eligible to apply, applicants must be enrolled in a culinary arts or hospitality management program from an accredited university or college as part- or full-time. High school seniors who intend to pursue an undergraduate degree in either of those fields are also eligible to apply.
Applying for this scholarship is easy by simply filling out your basic information and submitting a 500-word essay. The theme of this essay is your own journey through culinary arts or hospitality management and how you became interested in the field.
Key Information of GoFoodservice Scholarship
Study Details
Area of Study
Hospitality
Country of Study
United States
Scholarship Details
Intended Level of Study
Postgraduate
GoFoodservice Scholarship Timeline
January 2023
Application Opening Date
Applications open on January 15.
June 15, 2023
Submission Deadline
The submission deadline is on June 15.
Scholarship Eligibility
To be eligible to apply, applicants must meet the following criteria.
Eligible Grade: High School Senior – College Freshman
Age: 18 – 21
Required GPA: Any
Geographic Eligibility: Kentucky
Gender: Any
Race/Ethnicity: Any
Application Requirements
Here's what you need to submits besides your application.
How to ace the GoFoodservice Scholarship
1
Revise your text
Don't write the essay and submit it right away. Make sure you proofread it while looking for things that can be improved. It is also advisable to get a second or third eye review as they can track mistakes or typos you have missed.
2
Reflect on your journey
Express your passion for either hospitality or culinary arts. Share your stories and experiences through your journey, how it impacted you and why you chose either of those fields as your focus of study and/ or career pursuit.
3
Make plans for the future
Your essay must also reflect on your aspirations and career goals, updates, and changes in either industry you want to make. Demonstrate what impact you hope to add to the industry you want to specialize in.
4
Use the space well
500 words are the limit to writing your essay; therefore be concise and to the point. Better outline your thoughts before you begin writing and seek guidance from advisors, mentors, or teachers.
How the GoFoodservice Scholarship is Judged
Applicants must be genuinely passionate about what they are doing and have concrete plans for after graduation. Judges are not after an applicant who stands out and demonstrates true passion. So convince them that you are worth it.
Why We Love the GoFoodservice Scholarship
Easy to apply
You only have to submit an essay.
Open for high school seniors
The program encourages high school seniors to apply and join the hospitality or culinary world.
No minimum GPA
There is no minimum GPA for this scholarship, which means that anyone can apply.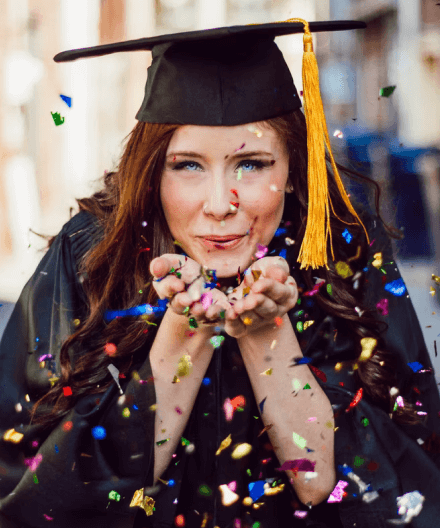 5 Facts About GoFoodservice Scholarship
Awarded annually
This scholarship is awarded every year.
Winner announced by email
The company announces the winner by email.
About GoFoodservice
GoFoodservice sells supplies to restaurants; so they are investing in their own future!
Kentucky based
The company is located in Kentucky.
Blog full of useful tips
They have a blog with posts about how to start your business and how to make it grow.