Soil and Water Conservation Scholarship
6/1/2023
Submission Deadline
Explore Similar Scholarships
College Major:
Location:
Grade Level:
The Soil Science Association of America (SSSA) was founded in 1936 and is a revolutionary worldwide scientific society that promotes the exchange of knowledge and techniques for the long-term sustainability of soils around the world. The Soil and Water Conservation Scholarship Program is open to students registered in a North American university (the United States, Canada, or Mexico) who are not members of the SSSA Awards Committee or Board of Directors.
SSSA recognizes excellence and leadership in research, youth development, industrial performance, an apprenticeship, and confers the coveted designation of Fellow on those who have made significant contributions to the soil sciences. Through its multiple initiatives, the society annually provides scholarships to outstanding and capable students studying conservation.
SSSA offers comprehensive study publications, educational materials, certifications, and science regulatory frameworks to its members and qualified professionals through its Washington, DC office. They seek to optimize the student membership experience by offering professional growth and advancement skills, as well as career constructive feedback from experts and quick reads to motivate grad school life.
Key Information of Soil and Water Conservation Scholarship
Study Details
Area of Study
Conservation
Country of Study
Canada
Mexico
United States
Scholarship Details
Intended Level of Study
Undergraduate
Soil and Water Conservation Scholarship Timeline
January 5, 2023
Application Opening Date
The application opens in early January at 8 am central standard time.
June 1, 2023
Entry Deadline
The deadline for entries is in June at 4 pm central daylight time.
Scholarship Eligibility
To be eligible to apply, applicants must meet the following criteria.
Eligible Grade: Undergraduate
Maximum Age: Any
Required GPA: Any
Geographic Eligibility: United States
Gender: Any
Race/Ethnicity: Any
Application Requirements
Here's what you need to submits besides your application.
Recommendation letters
Essay
How to ace the Soil and Water Conservation Scholarship
1
Describe the experiences of your major
You must prepare a 3,000-word essay about your academic and field learning experience in soil and water conservation. You can incorporate particular studies or classes you've taken on the topic in the essay.
2
Describe your future goals based on your studies
You must produce a 3,000-word essay about the vision and goals of soil and water conservation in order to ensure the long-term production of agricultural commodities and services while also preserving the quality of our environmental assets. You can start by explaining how your current student activities and academic aspirations fit into this critical effort, as well as how your future professional goal after graduation will contribute to the challenging task of soil and water ecological sustainability.
3
Request letter of recommendation from your professor
You must obtain a letter of support from your major lecturer to be considered. This is one of the criteria that should not be overlooked and must be followed.
4
Don't procrastinate in submitting your application
Procrastination can increase our anxiety, making us more prone to make mistakes when working on our applications. Give yourself enough time to finish the application and double-check everything before entering to avoid minor and big problems such as grammatical errors, absence of required documents, and so on.
How the Soil and Water Conservation Scholarship is Judged
Applicants are assessed on their present academic achievements, career objectives in soil and water conservation, job-related experience in soil and water conservation, and support and acknowledgment of their actions from a major professor. Applicants should have a strong feeling of responsibility for the environment, particularly for environmental preservation. Priority will be given to students enrolled in a land grant university or other colleges or schools with a similar agricultural program.
Why We Love the Soil and Water Conservation Scholarship
A range of educational collaboration options accessible
Grant proposals and webinars covering wide subjects such as non-agricultural soil science and integrated pest and disease management are just a few ways you might engage with the SSSA department. This opportunity is updated regularly, so you have to visit the website frequently to be among the first to participate in the event.
Section dedicated to career tools and information
SSSA offers not only employment postings, but also an annual career center gathering where job seekers can discover current openings and network with future employers. In addition to gaining job satisfaction, website users can be pointed directly to a mentoring program that can help them connect with other members and newly qualified professionals.
Numerous benefits and possibilities available to members
An SSSA membership is one of the most important aspects of your professional growth. You will be able to network with peers, gain visibility and recognition for your work and capabilities, and keep abreast of relevant research and applications.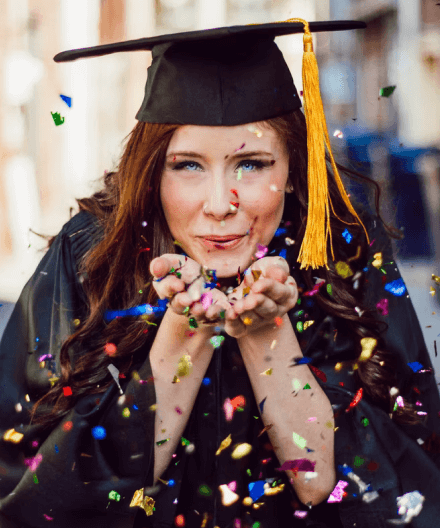 5 Facts About the Soil Science Society of America
Offers efficient and flexible online class subscription
This subscription comprises webinars and virtual classrooms, as well as a year's worth of uninterrupted access to a variety of educational materials.
Find a professional feature to help you
When you require someone who is a specialist in the field of soil, you can utilize the official SSSA website's find a professional search.
Free and accessible podcast
Field, Lab, Earth Podcast is a podcast produced by SSSA that may be downloaded straight from the internet or through podcast aggregators such as Apple Podcasts and Spotify. The podcast covers agronomy, agricultural, soil, and environmental science advances from the past and present.
Glossary to assist students and members alike
SSSA maintains an online glossary that is updated and developed on a regular basis by its members.
Raises awareness about the importance of soil
The society connects with organizations on a deeper and more serious level because of the broad scope of soil science.