Jerome C. Premo Scholarship
$6,000–$10,000
Award Amount
6/20/2023
Submission Deadline
Explore Similar Scholarships
Location:
Grade Level:
The Jerome C. Premo Scholarship is administered by the American PublicTransportation Foundation (APTF). One of the aims of APTF is to attract college-bound high school seniors, undergraduate, and graduate students to take up public transportation as a major. This scholarship is one of the avenues it uses to achieve this objective.
Prospective candidates for the scholarship must be sponsored and intern with the American Public Transportation Association (APTA). In addition, candidates must portray academic excellence by having a minimum average GPA score of 2.0 or higher. As a Jerome C. Premo scholar, you should have passion and the willingness to advance your career in public transportation.
Each year, the winning candidate is rewarded with an amount ranging from $6,000 to $10,000. This money is sent directly to the institution the winner is enrolled in to cover the educational-related expenses. Additionally, APTF not only offers to fund a student's learning but also offers them an opportunity to interact and network with professionals in the industry.
Key Information of Jerome C. Premo Scholarship
Study Details
Country of Study
United States
Scholarship Details
Intended Level of Study
Undergraduate
Postgraduate
Doctorate
Award Amount
$6,000–$10,000
Jerome C. Premo Scholarship Timeline
April 2023
Application Opening Date
Applications open on April 1.
June 2023
Submission Deadline
The submission deadline is on June 20.
Scholarship Eligibility
To be eligible to apply, applicants must meet the following criteria.
Eligible Grade: College Junior – Postgraduate
Maximum Age: Any
Required GPA: 3.0
Geographic Eligibility: United States
Gender: Any
Race/Ethnicity: Any
Application Requirements
Here's what you need to submits besides your application.
Essay
Recommendation letters
Financial Information
Grade transcript
How to ace the Jerome C. Premo Scholarship
1
Align your reference with the scholarship
As this is a public transportation-related scholarship, ask a teacher or a professor in the same or related field to act as your referee. Preferably, they should know you well enough to write about your skills and achievements in detail.
2
Follow instructions carefully
Make sure to read and understand the instructions before writing your application. For example, the essay's word limit is 1000 words. Failure to adhere to this may lead to your disqualification.
3
Structure your writing well
It is important to structure your essay with a clear introduction, body, and conclusion to make it easy for the reviewer to follow. In addition, using clear, unambiguous, and descriptive sentences helps to capture and maintain the attention of the reviewer.
4
Have your application reviewed before submission
A third party can review your application before you do your final submission. This is because a fresh set of eyes can help you flag and correct grammatical errors and typos that you may have overlooked.
How the Jerome C. Premo Scholarship is Judged
The APTF Board of Directors selects the appropriate candidate for the award based on five criteria: passion and dedication to the public transportation industry, academic excellence, financial need, leadership activities, and community engagement.
Why We Love the Jerome C. Premo Scholarship
Offers need-based financial assistance
Because the scholarship is based on financial need, it permits less fortunate but hardworking students to receive some relief for their efforts.
No application fee
All application materials and supporting documents are submitted via an online link on the website without any attendant application fees.
Renewable scholarship
Jerome C. Premo scholars can renew their scholarship for as long as they continue to meet the selection criteria.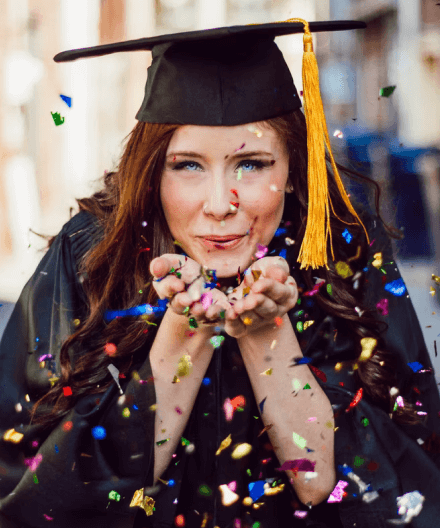 5 Facts About the Jerome C. Premo Scholarship
APTF was founded in 1988
The American Public Transportation Association (APTA)has been in existence for more than three decades and they continue to support students and the community at large through sponsoring scholarships.
APTF sponsors other scholarships
Aside from the Jerome C. Premo Scholarship, APTF sponsors 20 other scholarships, such as the Bombardier Transportation Scholarship, Valarie J. McCall Scholarship, James "Jim" Cowen Scholarship, Nathaniel Ford Scholarship, and Stephanie Pinson Scholarship
Over $1,500,000 in scholarships
The American PublicTransportation Foundation (APTF) has awarded over 350 students more than $1,500,000 in scholarships over the years.
Reapplicants submit only one recommendation letter
Previous grantees, who wish to reapply for the scholarship, must only submit one letter of recommendation, whereas first-time candidates must submit two letters of recommendation from two separate sources.
APTF values event sponsors
Individuals and organizations who provide funding for APTF events enable them to host successful fundraising events, which directly provide revenue to sponsor the scholarship programs.