L'Oréal Professionnel Empowering Diversity Scholarship
11/30/2022
Submission Deadline
Explore Similar Scholarships
The L'Oréal Professionnel Empowerment Scholarship aims to demonstrate its support for diversity and equality within the cosmetology profession.
The scholarship is awarded annually to students who are interested in a career in the cosmetology industry.
The scholarship is dedicated to the memory of Sheena Coleman, a former member of the L'Oréal Professional Education Team who passed in 2020. May her gentle soul rest in peace.
Key Information of L'Oréal Professionnel Empowering Diversity Scholarship
Study Details
Area of Study
Cosmetology
Country of Study
United States
Scholarship Details
Intended Level of Study
Undergraduate
L'Oréal Professionnel Empowering Diversity Scholarship Timeline
September 1, 2022
Application Opening Date
Applications open in early September.
November 30, 2022
Application Closing Date
Applications close in late November.
Scholarship Eligibility
To be eligible to apply, applicants must meet the following criteria.
Eligible Grade: Undergraduate
Minimum Age: 18
Required GPA: Any
Geographic Eligibility: United States
Gender: Any
Race/Ethnicity: Alaskan Native, Asian American, Black, Hispanic, Native Hawaiian, Native North American, Pacific Islander
Application Requirements
Here's what you need to submits besides your application.
Video Submission
School Verification
How to ace the L'Oréal Professionnel Empowering Diversity Scholarship
1
Submit your application in time
Make sure to get in your application early. This gives the scholarship organization enough time to follow up with you in case of any errors.
2
Keep your answers concise
The application requires you to make a three-minute video submission, answering some questions. Put passion and energy into your responses; let the judges know what you are all about. Be creative and have fun!
3
Plan your video
Don't just submit the first video you record, record a few and maybe also write out a script. Submit the one with the best sound quality, where the lighting is good, and where you come across confident.
4
Engage in extracurricular activities
Spice up your application with extra-curricular activities you were involved in and increase your chances of winning.
How the L'Oréal Professionnel Empowering Diversity Scholarship is Judged
The L'Oréal Professional Empowerment Scholarship chooses applicants based on diversity and race. The applicant must be a citizen of the United States and identify as a person of color. Applicants will also be evaluated based on community involvement, academic achievement, and financial need.
Why We Love the L'Oréal Professionnel Empowering Diversity Scholarship
The L'Oréal Organization prides itself on diversity
The L'Oréal Professionnel celebrates diversity and equality in the beauty profession to demonstrate a commitment to justice, equity, and diversity.
Sheena Coleman's passion empowered the L'Oréal Scholarship
Sheena Coleman enjoyed teaching people who are new to the cosmetology world and inspired the L'Oréal Empowerment Scholarship.
You don't have to be a member
All people of color may apply for the scholarship, regardless of if they are a member of L'Oréal Professionnel.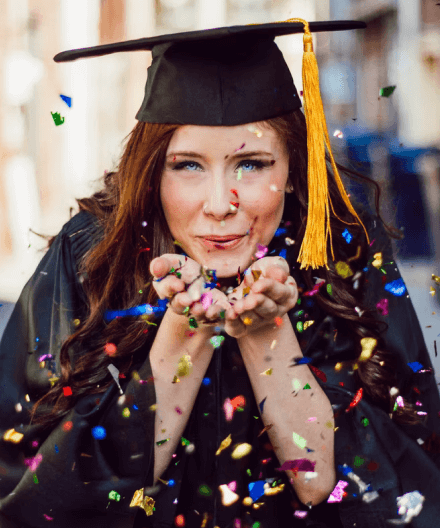 5 Facts About the L'Oréal Professionnel Empowering Diversity Scholarship
Winners are included in a mentoring program
Scholarship winners are invited to be a part of a mentorship program during their period in school.
One of many scholarships for cosmetology
The Beauty Changes Lives Organization offers not only the L'Oréal Scholarship but many other scholarships that are involved in the professional beauty industry.
A chance to connect with past winners
Get to know past winners of various scholarships and where they are now.
You can donate to the L'Oréal organization
You can start your very own scholarship customized to your needs, and make a lifetime of impact on the next generation of cosmetology professionals in the industry.
Applicants are judged by various industry professionals
The likes of Vivienne Mackinder, founder of HairDesignerTV, and many more form part of the judging panel.