Tylenol Future Care Scholarship
$5,000–$10,000
Award Amount
7/1/2023
Submission Deadline
Explore Similar Scholarships
Location:
Grade Level:
The International Scholarship and Tuition Services, Inc. (ISTS) manages The Tylenol Future Care Scholarship program and awards scholarships to students enrolled in graduate school for studying medicine, pharmacy, and nursing.
Johnson & Johnson Consumer Inc. and McNeil Consumer Healthcare Division are well-established names in the international pharmaceutical industry and owners of the brand of Tylenol used for fever, cold, pain relief, and a host of other ailments. The company invests substantial money in the research and promotion of its drug. The scholarship is an effort to create an awareness of Tylenol amongst medical students.
The Tylenol Future Care Scholarship program has a large number of notable alumni who have benefitted from this program during their graduate days. The highly recognized scholarship awarded every year for the last 30 years has helped many meritorious medical students to complete their academic courses.
Key Information of Tylenol Future Care Scholarship
Study Details
Country of Study
United States
Scholarship Details
Intended Level of Study
Postgraduate
Award Amount
$5,000–$10,000
Tylenol Future Care Scholarship Timeline
May 2023
Application Opening Date
Applications open usually on May 1.
July 2023
Submission Deadline
Applications close usually on June 30.
July 2023
Selection and notification to semi-finalists
The semi-finalists are chosen on July 13.
August 2023
Awards Announcement Date
Winners are informed on August 30.
Scholarship Eligibility
To be eligible to apply, applicants must meet the following criteria.
Eligible Grade: College Senior – Postgraduate
Maximum Age: Any
Required GPA: Any
Geographic Eligibility: United States
Gender: Any
Race/Ethnicity: Any
Application Requirements
Here's what you need to submits besides your application.
Essay
Grade transcript
Present Work Experiences
School Verification
Standardized Test Scores
Recommendation letters
Financial Information
How to ace the Tylenol Future Care Scholarship
1
Maintaining high academic credentials
Tylenol Future Care Scholarship is a very competitive national award given to brilliant medical students, pursuing higher graduate studies in medicine or its related fields. This is a merit-based scholarship so grades, obtaining a high cumulative GPA and consistent well academic performance are crucial.
2
Emphasizing community engagement
Highlighting your community work will help you win this scholarship, so emphasize your active engagement in your medical school and personal community in your application. Show your creative and intellectual initiatives and experiences that are proof of your diverse talents and leadership skills. If you still have a few years before applying for the Tylenol scholarship, consider seeking out extracurricular leadership roles and awards that can attest to your ability to make a difference in your community.
3
Network with past winners
Contact alumni of Tylenol scholarship past awardees to understand the application process, the important things to focus on, and experience. This will help you in getting a much desired lead in the competition.
4
Maintain a professional outlook
Review your application for any grammatical, or spelling mistakes and typos to give the judges an idea of your professionalism.
How the Tylenol Future Care Scholarship is Judged
The selection committee of the International Scholarship and Tuition Services, Inc. (ISTS) will preliminarily judge and select the semifinalists from the records of submitted college GPA, community involvement information, and essay. Shortlisted candidates will be notified to fill in other details for the final selection.
Why We Love the Tylenol Future Care Scholarship
Among the most sought-after and prestigious scholarships
The Tylenol scholarship is one of the most prestigious national scholarships that medical students can mention on their résumés. Scholars of this award are recognized by the medical fraternity for being brilliant in their profession.
Aims for equality
This scholarship program is open to all regardless of race, ethnicity, religion, and gender.
Understanding health is a national priority
The scholarship focuses on the critical need of good doctors, nurses, and pharmacists in the United States of America. Every citizen of the country salutes the health professionals for their service to the nation.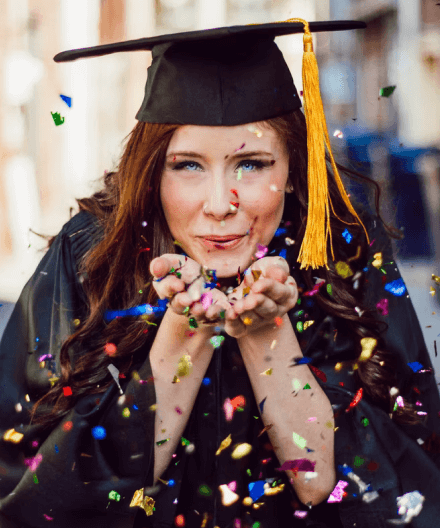 5 Facts About Tylenol Future Care Scholarship
Eligibility requirements
The eligibility for this award requires applicants to be residents of the United States, Puerto Rico, or the District of Columbia and enrolled in any medical, pharmacy, and nursing college in the United States and pursuing their graduate course.
A one-time award
Previous recipients of this scholarship are not eligible to re-apply. It is a one-time award.
Award is paid directly to the institution
The award is directly paid to the institution of choice in the application form and My Profile page so applicants must make sure that all information is correctly provided.
Easy follow up on application
Digitizing the application process makes it easy for applicants to follow up on their statuses. The change of color determines its update.
Non-taxable award for the winners
The scholarship amount is not taxable in the United States.