Live Más Scholarship
$5,000–$25,000
Award Amount
1/11/2023
Submission Deadline
Explore Similar Scholarships
Location:
Grade Level:
Taco Bell Foundation has supported over 4 million students since its inception in 1992. Through the generous donations received at Taco Bell restaurants from customers across the U.S., the foundation has awarded more than $110 million in various grants.
The flagship Live Más Scholarship program targets highly-ambitious students who are striving to generate an impact in their communities and beyond. The philosophy behind the grant is that the Taco Bell Foundation aspires to equip and train future leaders so that they can play a role in creating a prosperous future.
It is not just a one-off scholarship but a program meant for sustained networking and mentorship through various opportunities at each stage of your life.
Key Information of Live Más Scholarship
Study Details
Country of Study
United States
Scholarship Details
Intended Level of Study
Undergraduate
Award Amount
$5,000–$25,000
Live Más Scholarship Timeline
November 2022
Applications Opening Date
Applications usually open in early November. Check the website around this time.
January 11, 2023
Submission Deadline
The deadline for applications is in early January 11 at 5 pm PST.
April 27, 2023
Scholarship Winners Announced
The selected candidates will be informed via email/phone during the January to April selection period.
Scholarship Eligibility
To be eligible to apply, applicants must meet the following criteria.
Eligible Grade: High School Senior – Undergraduate
Age: 16 – 26
Required GPA: Any
Geographic Eligibility: United States
Gender: Any
Race/Ethnicity: Any
Application Requirements
Here's what you need to submits besides your application.
How to ace the Live Más Scholarship
1
Define your passion
Since this scholarship is centered around passionate individuals striving to make an impact, you need to enter the contest with a well-defined passion. Vague and generalized statements should be avoided.
2
Demonstrate your commitment towards society
Again, you should identify key issues in your immediate community that needs the attention of state officeholders, and offer innovative solutions that you will bring to the table as a professional.
3
Importance of the grant in your life goals
Convince the selection committee through a well-justified argument, that you're the ideal fit for this award. Be specific about how you intend to utilize the funds in following your passion.
4
Demonstrate leadership ability
This scholarship is all about creating the next generation of leaders. To ace your application, talk about how as a leader you inspired your team members to deliver better.
How the Live Más Scholarship is Judged
The selection committee assesses candidates on their passion and commitment to utilizing their career as a means of creating meaningful change in society. Successful applicants will possess exceptional communication skills through which they will be able to persuade the jury of the value of this grant in fulfilling their ambitions.
Why We Love the Live Más Scholarship
Encouraging students to pursue their passion
Very often we see students ending up in careers they didn't sign up for. Or in other words, were pressurized to pursue. The Live Más Scholarship encourages students to stick to their passion for rewarding careers.
100 scholarships, better chances of success
With approximately 100 scholarships available to applicants, there is a greater chance of winning.
No standardized score requirements
There is no such requirement of submitting test scores, essays, and grades. The application process is pretty simple.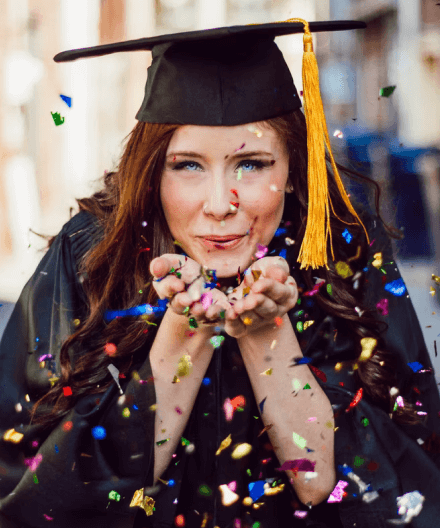 5 Facts About the Taco Bell Foundation
The foundation runs three programs
The Taco Bell Foundation is currently operating three programs; Live Más Scholarship, Live Más Scholarship for Team Members, and Live Más Scholarship Renewal Program.
The foundation prioritizes youth-serving nonprofits
The foundation has millions of dollars in grants to youth-serving nonprofit organizations. In 2021 alone it awarded $10 million.
Disbursed $114 million in grants
The foundation has awarded over $114 million for various youth-focused initiatives across the U.S.
A renewal program for sustained engagement
The Live Más Scholarship Renewal program is designed to continue supporting earlier grantees in their quest to serve communities.
Round up initiative to support programs
Taco Bell has come up with innovative methods of generating funds to sustain its various youth-development initiatives. Through round up, Taco Bell customers are offered the option of rounding their total bill to the nearest dollar.