Flinn Scholarship
10/19/2022
Submission Deadline
Explore Similar Scholarships
Location:
Grade Level:
The Flinn Scholarship is a competitive, merit-based scholarship for Arizona high-school seniors. Apart from financially supporting students through their undergraduate education, it also funds a three-week study seminar in freshman year and at least one additional study-abroad experience.
The scholarship is awarded by the Flinn Foundation in partnership with Arizona's public universities. The Flinn Foundation is a philanthropic organization established in 1965 by Dr. Robert S. Flinn and his wife Irene P. Flinn. The foundation works to improve the quality of life in Arizona to benefit future generations.
Every year, 20 scholarships each worth $130,000 are awarded to students for any field of study. The foundation looks for candidates who not only demonstrate academic and extracurricular excellence but also focus on strengthening and contributing to their community.
Key Information of Flinn Scholarship
Study Details
Country of Study
United States
Scholarship Details
Intended Level of Study
Undergraduate
Flinn Scholarship Timeline
September 12, 2022
Application Open Date
Your application can be sent in from this date onwards.
October 19, 2022
Part 1 - Submission Deadline
Submit your essays & short-answer questions by late October.
October 2022
Part 2 - Submission Deadline
Submit your teacher recommendations by this date.
November–December 2022
Candidates Shortlisting
The semi-finalists will be interviewed during this period and the finalists will be shortlisted.
March 2023
Finalist Interviews
The finalists will be interviewed by a five-person selection committee and winners will be offered the scholarship.
April–May, 2023
Award Announcement Date
A public announcement of the winners is made in April. In May there is an annual Recognition Celebration.
Scholarship Eligibility
To be eligible to apply, applicants must meet the following criteria.
Eligible Grade: High School Senior
Maximum Age: Any
Required GPA: 3.95
Geographic Eligibility: Arizona
Gender: Any
Race/Ethnicity: Any
Application Requirements
Here's what you need to submits besides your application.
How to ace the Flinn Scholarship
1
Ensure you meet all the requirements
Apart from being an American citizen or a green card holder, you must also be an Arizona resident for two full years, immediately preceding entry to the university.
2
Personalize your application
Your application doesn't need to reflect just your achievements; it needs to reflect your experiences & beliefs. Have the courage to share your true self.
3
Be descriptive in your application
Whether you are listing your hobbies or your achievements, make sure you explain them in detail. You need to convey to the reviewer why a certain hobby or achievement is important to you and how it impacts your life.
4
Take enough breaks
Completing the application will take considerable time and energy. Give yourself enough breaks in between so you avoid making eros and your mind is fresh.
How the Flinn Scholarship is Judged
Apart from their academic and co-curricular excellence, applicants are judged on their characteristics such as their leadership skills, communication skills, and service to the community. Most importantly though, applicants are judged on how genuine they are. Flinn Scholars are generous, creative, curious, and imperfect.
Why We Love the Flinn Scholarship
It provides personal mentoring
Every Flinn Scholar is matched with a faculty mentor. Apart from being faculty members, these mentors are also global leaders in their respective fields.
It develops exclusive activities
The Flinn Foundation along with Arizona Universities develops intellectual, cultural & social activities exclusively for Flinn Scholars.
It opens up opportunities
Many Flinn Scholars have gone on to win other fellowships such as the Rhodes, Marshall, Fulbright, Gates Cambridge, Churchill, and Goldwater.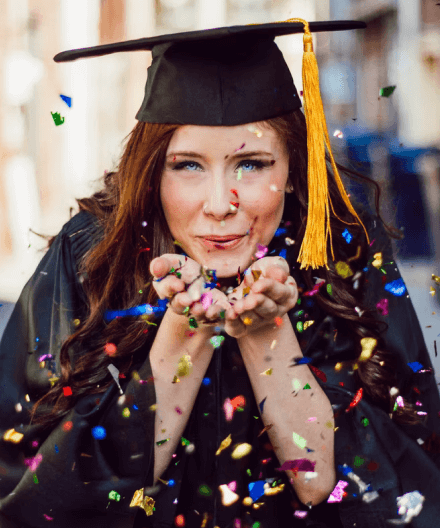 5 Facts About the Flinn Scholarship
It encourages scholars to support each other
Although Flinn Scholars are spread across Arizona, each batch attends a three-week international seminar together during their summer after freshman year.
It encourages scholars to engage with alumni
The alumni are involved in the interview process and also continue to provide career-development guidance, job postings, and advice to new Flinn Scholars.
It lets you choose your destination
The program offers scholars two travel-abroad opportunities, the first is a group seminar and the second is a destination chosen by the individual.
It allows you to graduate debt-free
The scholarship covers the full cost of tuition and mandatory fees plus housing and meals, valued at more than $130,000, allowing you to graduate debt-free.
It allows you to pursue all passions
It is common for Flinn Scholars to change their major mid-way, sometimes even graduating in over three fields of study.