FIRST Scholarship
4/1/2023
Submission Deadline
Explore Similar Scholarships
College Major:
Location:
Grade Level:
Oregon Institute of Technology has a global reputation for offering world-class education in the field of engineering and technology. Most graduates of Oregon Tech are involved in many recent technological advancements in the U.S. and worldwide. In a bid to recruit and breed more talents in engineering and technology, Oregon Tech provides the First Scholarship to graduating high school senior students who demonstrate an interest in engineering majors.
Two outstanding high school seniors are awarded each year who participate actively in the FIRST Robotics Competition (FRC) or FIRST Tech Challenge (FTC) at the institution. Recipients of the award will receive $1,500, each. The award amount will cover a part of their tuition and fees at the institution.
Applicants must demonstrate academic excellence, especially in math and science classes. They must show interest to take on engineering as their undergraduate field of study. They must also be active participants and leaders on a successful FRC or FTC team for a minimum of two years.
Key Information of FIRST Scholarship
Study Details
Area of Study
Engineering
Country of Study
United States
Specific Schools
Oregon Institute of Technology
Scholarship Details
Intended Level of Study
Undergraduate
FIRST Scholarship Timeline
December 2022
Application Opening Date
Applications open on December 1.
April 2023
Submission Deadline
The submission deadline is on April 1.
Scholarship Eligibility
To be eligible to apply, applicants must meet the following criteria.
Eligible Grade: High School Senior – College Senior
Maximum Age: Any
Required GPA: 3
Geographic Eligibility: Oregon
Gender: Any
Race/Ethnicity: Any
Application Requirements
Here's what you need to submits besides your application.
Essay
Grade transcript
Special Project
Standardized Test Scores
How to ace the FIRST Scholarship
1
Be enrolled in an engineering major
The scholarship is designed specifically for students at the Oregon Institute of Technology (Oregon Tech) who are pursuing a degree in engineering. Therefore, you must first enroll in an engineering major at the institution in order to qualify for the scholarship.
2
Compete well in FRC or FTC program
After getting into Oregon Tech, ensure that you join an FRC or FTC team. Do not be a floor member that contributes little or nothing to the group. Show active participation in your team. You may consider taking up leadership positions in your team and ensure that your team comes top of the competition.
3
Submit an essay solving an engineering problem
There are many real-world problems in the field of engineering that require solutions. Identify an important problem and research how it can be solved. Write a one-page essay explaining how you will contribute to implementing the solutions to the problem when you finally become an engineer.
4
Maintain high academic standard
While you are participating actively in your team, do not lag behind in your academics. Remember that the scholarship committee focuses not only on the FRC or FTC but also on high academic grades. Ensure that you maintain a GPA of 3.0 or better as it is the minimum GPA required to keep winning the award.
How the FIRST Scholarship is Judged
Candidates must be U.S. citizens or permanent residents who reside in Oregon. They should demonstrate active participation and leadership on a successful FRC or FTC team for at least two years. Candidates must be high school graduates who are enrolled in an engineering major for the fall term. Additionally, they must show high academic standing from high school.
Why We Love the FIRST Scholarship
Awards are available to any race
The scholarship program is offered to high school seniors of any color and race.
It is available to any gender
Oregon Tech does not discriminate on gender when offering the scholarship award.
Advancing engineering in Oregon
The robotics competition or tech challenge is an opportunity Oregon Tech uses to recruit talents who will graduate from the institution and go on to increase Oregon's workforce in the engineering field.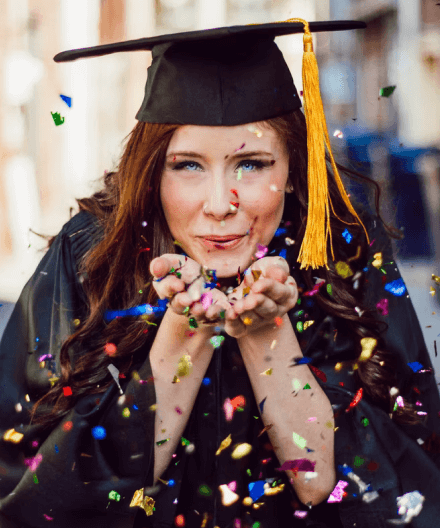 5 Facts About Oregon Institute of Technology First Scholarship
It is renewable
The scholarship award is renewable for up to four years but recipients must maintain a minimum GPA of 3.0 to be eligible for the renewal.
No proof of financial need
Application for the scholarship does not require evidence of financial information or need.
Award amount not paid directly to recipients
The scholarship amount is not paid directly to the recipients as Oregon Tech pays the amount to its bursary for the recipients' tuition.
A written request for renewing the scholarship
Recipients, who wish to renew their scholarship, must submit a written request to the Financial Aid Office by April 1 for the next academic year.
Must be used at Klamath Falls or Portland-Metro
Beneficiaries of the First Scholarship may choose to use their award at the Klamath Falls or Portland-Metro campuses.