NACME Scholars (Block Grant) Program
$2,500–$16,000
Award Amount
12/31/2022
Submission Deadline
Explore Similar Scholarships
College Major:
Location:
National Action Council for Minorities in Engineering (NACME) awards the NACME Scholars (Block Grant) Program to undergraduate students annually. NACME'S Board Companies and Partner Institutions create opportunities for all demographics to have access to careers in engineering and computer science.
The deserving student may receive up to $2,500 annually for the cost of college attendance which includes tuition fees along with expenses for books, room and board, transportation, and other needs.
This scholarship makes a significant impact on the lives of eligible students who ultimately become valued participants in the engineering and computer science workforce.
Key Information of NACME Scholars (Block Grant) Program
Study Details
Area of Study
Engineering
Computer Science
Country of Study
United States
Specific Schools
NACME Schools
Scholarship Details
Intended Level of Study
Postgraduate
Undergraduate
Award Amount
$2,500–$16,000
NACME Scholars (Block Grant) Program Timeline
January 2023
Application Opening Date
Applications are usually open on January 1.
December 2023
Submission Deadline
The submission deadline is on December 31.
May 2023
Awards Announcement Date
Winners are announced after the submission deadline. Usually, all awards are announced in May.
Scholarship Eligibility
To be eligible to apply, applicants must meet the following criteria.
Eligible Grade: All
Maximum Age: Any
Required GPA: Any
Geographic Eligibility: United States
Gender: Any
Race/Ethnicity: Hispanic, Black
Application Requirements
Here's what you need to submits besides your application.
Essay
Grade transcript
Recommendation letters
How to ace the NACME Scholars (Block Grant) Program
1
Project strong academic background
Applicants who can convincingly showcase a strong academic record through their transcript stand a better chance of winning the scholarship. The NACME scholarship is more favorable to students with grades beyond average.
2
Make your scholarship essay exclusive to you
Applicants must endeavor to personalize their essays to make them unique. Applicants must delve deep into their passion and drive to study engineering or computer science.
3
Use the personal statement to demonstrate commitment
The personal statement is critical to the decision-making process of the NACME scholarship board. Applicants can show any skills and work experience relevant to the choice of studying engineering or computer science.
4
Apply early
Applicants must submit the application form. Also, applicants should enclose all supporting materials with the application.
How the NACME Scholars (Block Grant) Program is Judged
Students must have an updated NACME Common Application on file. Also, applications are judged based on merit and top-ranked students are awarded the scholarship.
Why We Love the NACME Scholars (Block Grant) Program
NACME supports students' academic endeavors
Successful applicants get professional development through the NACME scholarship. This will enable students to meet today's urgent hiring demands for more diverse engineering and computer science talent.
An opportunity for a summer internship
This internship will deepen students' experiential learning opportunities. Students will advance in their interest and skills in the discipline as well as their future professional opportunity
There's no restriction on the university choice
Applicants have the liberty to pick any partner institution of their choice.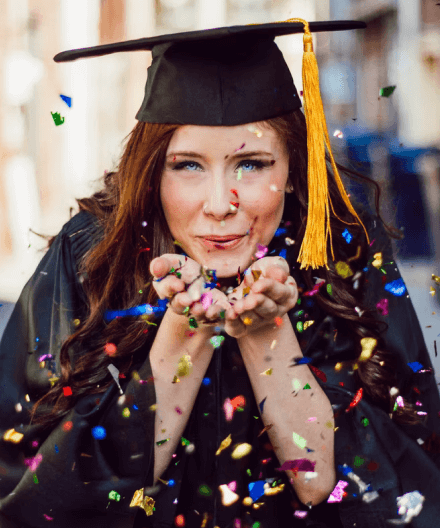 5 Facts About NACME Scholars (Block Grant) Program
Applicants must be a U.S citizen
Applicants must be a citizen of the United State of America. Also, a student who has a permanent residence can apply for the scholarship
The college must be a NACME Partner Institution
An applicant, who desires to be considered for a scholarship, must be enrolled as a full-time student at an engineering or computer science program in a NACME partner institution.
There is a minimum entry grade point
Applicants must have a minimum GPA of 2.5 on a 4.0 scale. This must be proven with an official transcript.
Applicants must be involved in community service
Active involvement in the community plays an important role in the selection process. This will show that the applicant has a great sense of responsibility, commitment, and interest outside the classroom.
Applicants must be in good standing
Students must be able to give proof of good standing from a previous school or college. Only applicants with good testimony can be selected for the scholarship.