Kansas Section One AWWA Operator Scholarship
1/1/2023
Submission Deadline
Explore Similar Scholarships
College Major:
Location:
The Kansas Section of the American Water Works Association (AWWA) is an organization dedicated to providing resources for the advocacy of safe and sustainable water through enriching membership, mentoring, and increasing public awareness.
Funded by the Kansas AWWA section and AWWA's The Water Equation Campaign, One AWWA Operator Scholarship awards $1,000 to Kansas current water operators or those seeking water operator training and education. Applicants are required to demonstrate financial need, and submit essays, résumés, and recommendation letters along with their applications.
The scholarship award can be used to earn a certification/licensure, associate degree or bachelor's degree (non-engineering), license or certificate, fund a technical or professional training program, attend an operator-related conference, or buy books.
Key Information of Kansas Section One AWWA Operator Scholarship
Study Details
Area of Study
Water Operator
Country of Study
United States
Scholarship Details
Intended Level of Study
Vocational/Technical School
Kansas Section One AWWA Operator Scholarship Timeline
October 2022
Applications Opening Date
Applications open on October 1.
January 2023
Submission Deadline
The submission deadline is on January 1.
Scholarship Eligibility
To be eligible to apply, applicants must meet the following criteria.
Eligible Grade: All
Maximum Age: Any
Required GPA: Any
Geographic Eligibility: Kansas
Gender: Any
Race/Ethnicity: Any
Application Requirements
Here's what you need to submits besides your application.
Recommendation letters
Essay
Present Work Experiences
Financial Information
How to ace the Kansas Section One AWWA Operator Scholarship
1
Write a stellar essay
Ensure your essay outlines why you qualify for the award and how you plan to contribute to the water industry in the future. Your essay is your voice and the complete picture of your character, ambitions, and abilities. Answer the required questions carefully and make your piece concise and interesting. Tell the judges your story and what you hope to achieve. Stay focused and get a second or third eye review from your mentor or instructor.
2
Demonstrate interest
Gaining some volunteer, internship, or work experience before applying is an excellent way to show your interest and commitment to pursuing a career in the water industry. Some volunteering or work experience would also make a great addition to your résumé.
3
Get a stellar recommendation
Reach out to a professor or previous employer and ask if they would be willing to write a recommendation letter touching on your interest in and commitment to pursuing a career in the water industry.
4
Demonstrate financial need
This scholarship requires applicants to prove they need financial aid so as not to hinder their chances of pursuing a career as a water operator. Only apply if you need financial assistance, as lying on your application would disqualify you.
How the Kansas Section One AWWA Operator Scholarship is Judged
Applicants are judged based on the following criteria: qualifications, essay and résumé, financial need, and reference letters. Marks are spread equally across all criteria.
Why We Love the Kansas Section One AWWA Operator Scholarship
Next generation of water industry professionals
The Kansas AWWA Section helps support the next generation of water industry professionals through scholarships, financial aid, and free resources in order to develop the industry.
AWWA operator membership
Recipients of the scholarship are also given a one-year AWWA Operator membership along with the scholarship fund which is sent to the recipients' institutions' financial office.
Supports the SDGs
The American Water Works Association also helps promote and achieve SDG 6: Clean Water and Sanitation.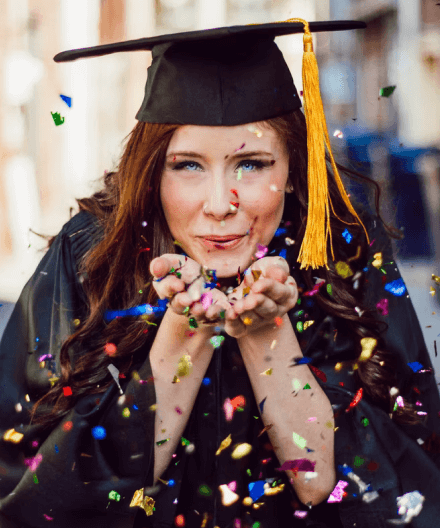 5 Facts About One AWWA Operator Scholarship
AWWA helps raise awareness
The American Water Works Association helps raise awareness and promote the total water cycle through its Water Ambassador program and by providing water education and resources for members.
The AWWA was founded in 1881
It's a nonprofit with over 50,000 members across 96 countries and only three scientific societies in the U.S. are older than AWWA.
AWWA Water Equation
AWWA Water Equation was founded in 2005 to ensure the future workforce of the water industry by providing continuous education for water operators and students.
75 years as a standalone section
The Kansas AWWA Section was founded in 1946 after the Missouri Valley AWWA Section was divided into five separate state sections.
Section scholarships
Every AWWA section also funds its One AWWA Operator scholarship along with various other scholarships.