Korean American Scholarship Foundation-Western Regional Chapter
6/30/2023
Submission Deadline
Explore Similar Scholarships
Demographic:
Grade Level:
The Korean American Scholarship Foundation (KASF) is a nonprofit organization that is committed to meeting the financial needs of Korean Americans pursuing higher education.
Scholarships, ranging from $500 to $5,000, are given to college undergraduate or graduate students of Korean heritage. To be eligible to apply, students should be enrolled full-time in a KASF-designated Western Region state, and have a GPA of at least 3.0 on a 4.0 scale.
The ideal candidates demonstrate financial need, scholastic excellence, participation in extracurricular activities, and exemplary character.
Key Information of Korean American Scholarship Foundation-Western Regional Chapter
Study Details
Country of Study
United States
Scholarship Details
Intended Level of Study
Undergraduate
Postgraduate
Korean American Scholarship Foundation-Western Regional Chapter Timeline
April 2023
Application opening
Applications open on April 1.
June 2023
Submission Deadline
Submission deadline is on June 30.
Scholarship Eligibility
To be eligible to apply, applicants must meet the following criteria.
Eligible Grade: High School Senior – Graduate
Maximum Age: Any
Required GPA: 3
Geographic Eligibility: Arizona, California, Hawaii, Idaho, Montana, Nevada, Oregon, Alaska, Utah, Washington
Gender: Any
Race/Ethnicity: Asian American, Korean American
Application Requirements
Here's what you need to submits besides your application.
Grade transcript
Financial Information
How to ace the Korean American Scholarship Foundation-Western Regional Chapter
1
Be proactive
Stay on top of the application by starting early and keeping in touch with whomever you need to ensure your application is completed on time. You have quite a lot of information and documents to gather, so don't ruin your chances by procrastinating.
2
Ask questions
You could reach out to the scholarship board or previous scholars listed on the website if you have questions regarding the application process. Don't leave anything to vagueness. It's always best to clarify. Previous scholars may provide you with helpful tips that'll make you stand out so reach out to them.
3
Choose your references wisely
The people you ask to write your recommendation letters should know you well enough and be able to deliver on time. This way, you can be sure that they'll speak to your qualities sufficiently and you won't be stuck waiting for them at the last minute.
4
Review your application
Cross your i's and dot your t's. Go through your application multiple times to ensure you have provided accurate information, and gotten rid of all spelling or typing errors. It is always advisable to get a second or third eye review.
How the Korean American Scholarship Foundation-Western Regional Chapter is Judged
The most consideration is given to financial need (40%) followed by scholastic achievement (25%). Equal consideration is given to applicants' recommendations, essays, and extracurricular activities (10% each), while extra credit is given for having outstanding circumstances (5%).
Why We Love the Korean American Scholarship Foundation-Western Regional Chapter
It's open to international students
Foreign nationals are eligible to apply as long as they meet the other requirements, especially that of residence and study in the US during the course of that academic year.
It applies to any program
The scholarship fund can be applied to any program of the scholars' choice.
Scholars are celebrated
Scholarship recipients are recognized and celebrated at an annual scholarship banquet in the fall. The banquet also gives room for networking opportunities.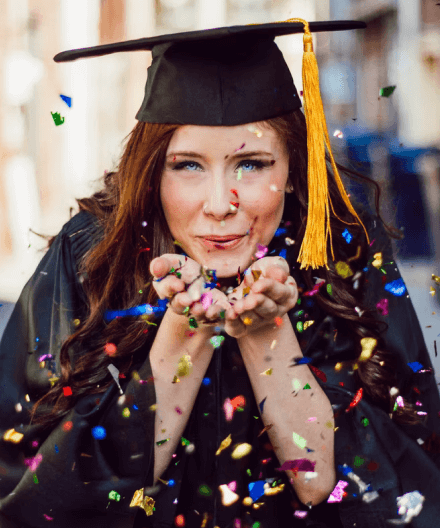 5 Facts About KASF - Western Regional Scholarship
It's open to current non-students
Interested individuals, who are not currently students, may apply as long as they can provide all the necessary documentation.
Recipients are required personally to appreciate donors
After receiving their scholarships, scholars are to write thank you notes to their specific donors… just to add a sentimental touch to the process.
KASF operated for over half a century
The organization was established in 1969 by a small group of concerned Korean Americans in Washington DC.
There are other scholarship chapters
KASF offers scholarships to students in other regions through its chapters which are spread nationwide.
KASF given millions of dollars in scholarships
Since its inception, the organization has granted over $11 million worth of scholarships to over 7,000 Korean-American students.