Jimmy Ray Lewis Jr. Memorial Scholarship
3/31/2023
Submission Deadline
Explore Similar Scholarships
Location:
Grade Level:
Project Impact Mississippi (MS) is a nonprofit organization created to bridge the education gaps in Mississippi. It avails opportunities and resources to the children and youth in Mississippi. It administers the Jimmy Ray Lewis Jr. Memorial Scholarship to support students pursuing undergraduate programs of their choice.
The scholarship is an annual $1,000 award that supports prospective college students who are residents of Mississippi. Students who plan to enroll in HBCU institutes within the state of Mississippi are encouraged to apply for this scholarship.
Applicants must be residents of Mississippi, have a minimum GPA of 2.5, and must have their grade transcripts when applicable. They are also to submit a short video answering specific questions and submit their academic qualifications to compete. The award is directly paid to the recipient's university or junior college.
Key Information of Jimmy Ray Lewis Jr. Memorial Scholarship
Study Details
Country of Study
United States
Specific Schools
HBCU Institutes
Scholarship Details
Intended Level of Study
Undergraduate
Jimmy Ray Lewis Jr. Memorial Scholarship Timeline
February 2023
Application Opening Date
Applications open on February 1.
March 2023
Submission Deadline
Submission deadline is on March 31.
Scholarship Eligibility
To be eligible to apply, applicants must meet the following criteria.
Eligible Grade: High School Senior
Maximum Age: Any
Required GPA: 2.5
Geographic Eligibility: Mississippi
Gender: Any
Race/Ethnicity: Any
Application Requirements
Here's what you need to submits besides your application.
Grade transcript
Video Submission
How to ace the Jimmy Ray Lewis Jr. Memorial Scholarship
1
Outline your video script
Although there is no essay requirement, it is best to outline your thoughts and answer the questions in writing. Stay short and to the point and rehearse your script on camera to make sure your submission is within the time- limit.
2
Adhere to the video prompt
Make sure to answer every question and set the stage for your video recording. Dress well and have good lighting and high sound quality. Imagine you are talking to a friend and start recording your answers. Give it several trials until you decide on the best version.
3
Use a neutral background
One of the tips laid out by the organizers of this scholarship is the use of a neutral background for the video shoot. Colors like soft white, and light gray are perfect for the shoot.
4
Review your video before submitting
Mistakes, grammatical errors, and a noisy background reduce your chances of winning the scholarship. A good way to prevent this is by getting your mentor's or teacher's review.
How the Jimmy Ray Lewis Jr. Memorial Scholarship is Judged
The major element of this scholarship award will be the video submission. The winner must demonstrate honorable achievements during their stay in high school.
Why We Love the Jimmy Ray Lewis Jr. Memorial Scholarship
It encourages diversity
The award is open to every high school student in Mississippi irrespective of age, gender, sexual orientation, or religion.
You must not provide financial aid
Sometimes the modalities involved in acquiring financial aid documents may be stressful, prolonging the application process. This scholarship doesn't require any such documents, making it easy for applicants.
The organizers help with the application process
Some applications are very tricky with vague instructions and no explanations about how to go about the process. Jimmy Ray Lewis Jr. Memorial Scholarship is different as organizers go the extra mile by giving applicants advice on how to create submissions.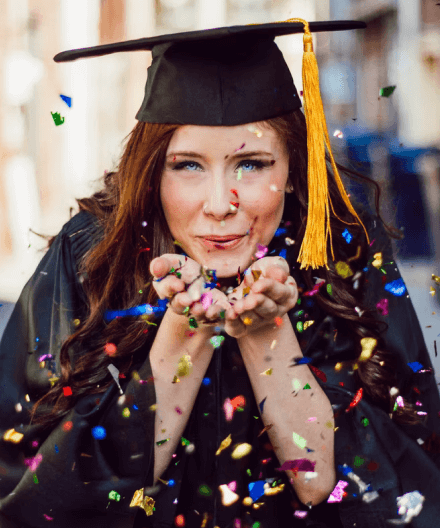 5 Facts About Jimmy Ray Lewis Jr. Memorial Scholarship
About the scholarship
Jimmy Ray Lewis Jr. Memorial Scholarship was instituted by inductees of the 1997 Theta Iota Chapter of Phi Beta Sigma at Mississippi State University in honor of Jimmy Ray Lewis Jr.
It is for full-time undergraduate programs
Applicants should plan to enroll in HBCU institutes within the state of Mississippi.
Background information on the person of honor
Mr. Jimmy Ray Lewis Jr was born on June 26, 1978, in Bolton – he passed away in a tragic car accident on May 2, 1997.
Recent winners
Kayla Williams of Starkville High school and Kenneth Spira Jr. from West Point High school are among the most recent winners of the scholarship program.
Applicants have a video guide online
The sponsor has a YouTube channel, where applicants can view previous winning videos.