Jake & Lillie B. Ayers Memorial Scholarship
3/31/2023
Submission Deadline
Explore Similar Scholarships
Location:
Grade Level:
Project Impact Mississippi (MS) is a nonprofit organization created to bridge the education gaps in Mississippi. It avails opportunities and resources to the children and youth in Mississippi. It administers the Jake & Lillie B. Ayers Memorial Scholarship to support students pursuing undergraduate programs of their choice.
The scholarship is an annual $1,000 award that supports prospective college students who are residents of Mississippi. It is dedicated to students who plan to enroll in HBCU institutes within the state of Mississippi.
Applicants must be residents of Mississippi, have a minimum GPA of 2.5, and must have their grade transcripts when applicable. They are also to submit a short video answering specific questions and submit their academic qualifications to compete. The award is directly paid to the recipient's university or junior college.
Key Information of Jake & Lillie B. Ayers Memorial Scholarship
Study Details
Country of Study
United States
Specific Schools
HBCU Institutes
Scholarship Details
Intended Level of Study
Undergraduate
Jake & Lillie B. Ayers Memorial Scholarship Timeline
February 1, 2023
Application Opening Date
Applications open on February 1.
March 31, 2023
Submission Deadline
The submission deadline is on March 31.
Scholarship Eligibility
To be eligible to apply, applicants must meet the following criteria.
Eligible Grade: High School Senior
Maximum Age: Any
Required GPA: 2.5
Geographic Eligibility: Mississippi
Gender: Any
Race/Ethnicity: Any
Application Requirements
Here's what you need to submits besides your application.
Video Submission
Grade transcript
How to ace the Jake & Lillie B. Ayers Memorial Scholarship
1
Concentrate on your soft skills
In this application, you are required to submit a video presentation (2 to 4 minutes) so make sure that you speak clearly with confidence and with as minimal fumbling as possible.
2
Follow instructions carefully
Follow the information given carefully on how to conduct the video presentation and in what manner. There are six points given that you need to cover in your video so make sure to follow those.
3
Review your scholarship application
Double-check your application and video presentation to make sure that there are no grammatical errors or any other errors; and that the video created covers all aspects of the required information.
4
Create interactive video
Focus on the fact that your video should be relevant, catchy, and with a certain level of confidence. It should stand out among the other applicants' videos to increase your winning chances.
How the Jake & Lillie B. Ayers Memorial Scholarship is Judged
The scholarship submission is reviewed and evaluated by the Project Impact MS committee. It is judged on the basis of eligibility requirements, instructions, and overall quality.
Why We Love the Jake & Lillie B. Ayers Memorial Scholarship
No long applications
Unlike most scholarships, the Jake & Lillie B. Ayers Memorial Scholarship requires applicants to submit a video instead of essays or written applications, which is far more convenient.
The scholarship was created after real-life heroes
The scholarship was established in memory of the two people who fought for equal education rights for the black community and worked hard to achieve it.
The organizers help with the application process
Some applications are very tricky with vague instructions and no explanations about how to go about the process. Jake & Lillie B. Ayers Memorial Scholarship is different as organizers go the extra mile by giving applicants advice on how to create submissions.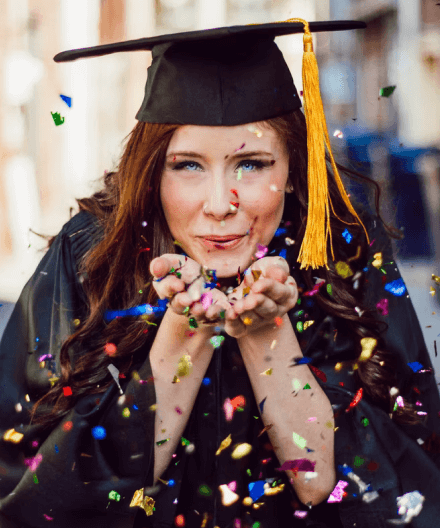 5 Facts About Jake & Lillie B. Ayers Memorial Scholarship
The scholarship is for students in Mississippi
The Jake & Lillie B. Ayers Memorial Scholarship is only applicable to those who are planning to attend colleges or universities in the state of Mississippi, U.S.
For students who will enroll in HBCUs
Applicants for this scholarship must be enrolled in any high school and are planning to attend historically black colleges and universities (HBCU).
It is a one-time award
It is a one-time award of $1,000 to be paid directly to their chosen institution or university.
Project Impact MS helped fulfill many dreams
Project Impact MS awards more than $30,000 in scholarships every year. Since 2016, it has impacted around 39 counties in Mississippi and spent $81,350 on scholarships.
Applicants have a video guide online
The sponsor has a YouTube channel, where applicants can view previous winning videos.