Kansas State Scholarship
7/1/2023
Submission Deadline
Explore Similar Scholarships
Location:
Grade Level:
Kansas Board of Regents set up a program that offers a $1,000- scholarship to an enrolled undergraduate student who meets the requirements. The candidate must be a Kansas high school senior who has received a letter from the Kansas Board of Regents designating them as a Kansas State Scholar in order to be eligible to apply for the Kansas State Scholarship.
State funding levels determine the amount of State Scholar designees, and awards are made according to financial need and/or other outside scholarships earned. The FAFSA can be submitted manually or electronically at fafsa.gov for the scholarship program. The Kansas Board of Regents receives the paper application via mail, with an April 1 priority deadline.
Based on their financial need as determined by the Federal Methodology utilizing information from the FAFSA and the availability of state funding, designated state scholars may receive up to $1,000 annually ($500 per semester). For financing, scholars must have a 3.0 cumulative GPA, be enrolled in at least 12 credits each semester, and demonstrate financial need. The Board of Regents does not contact recipients; instead, your college will let you know if you qualify for this prize.
Key Information of Kansas State Scholarship
Study Details
Country of Study
United States
Scholarship Details
Intended Level of Study
Undergraduate
Kansas State Scholarship Timeline
January 2023
Application Opening Date
Applications open on January 1.
April 2023
FAFSA Deadline
FAFSA form submission is on April 1.
July 2023
Submission Deadline
The submission deadline is on July 1.
August 2023
Awards Announcement Date
Winners are announced and awards are disbursed in August.
Scholarship Eligibility
To be eligible to apply, applicants must meet the following criteria.
Eligible Grade: High School Senior
Maximum Age: Any
Required GPA: 3.9
Geographic Eligibility: Kansas
Gender: Any
Race/Ethnicity: Any
Application Requirements
Here's what you need to submits besides your application.
Standardized Test Scores
Financial Information
How to ace the Kansas State Scholarship
1
Attain recognition as a Kansas State Scholar
Applicants should have received a certificate from the Kansas Board of Regents stating that you completed the Kansas Scholars Curriculum.
2
Cultivate Academic excellence
State Scholars are required with a minimum ACT score of 29 and an average GPA of 3.91. So keep your grade up to win this award. Grades determine how serious you are.
3
Demonstrate financial need by completing the FAFSA
Applicants are given priority consideration for grants based on their level of financial need. Each year, all candidates are required to submit the FAFSA and the State of Kansas Student Aid Application. State funding levels determine how many people are designated as State Scholars.
4
Plan to attend a Kansas public university
Candidates must agree to reside on campus for their first and second years of college at one of Kansas' universities.
How the Kansas State Scholarship is Judged
All submitted applications are examined to make sure they satisfy all requirements before being distributed according to financial necessity. Candidates with strong GPA standing are given priority consideration.
Why We Love the Kansas State Scholarship
Awardees exposure to tutoring and mentoring
Kansas State Scholars get more than simply money for education. Recipients participate in an orientation and a summer bridge experience to get ready for college academics.
The award is renewable for subsequent years
This grant is renewable for four undergraduate years (five years if enrolled in a designated five-year program). Each academic year by May 1, the student must submit a new application for this grant.
It's not restricted to a specific field
Kansas State Scholarship awards are used to fund any area of study that the applicants are interested in.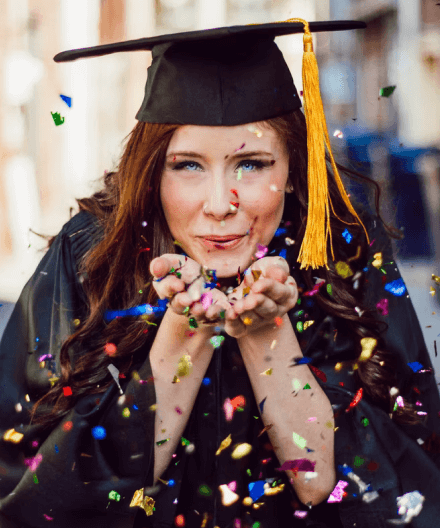 5 Facts About Kansas State Scholarship
Eligible to applicants only in Kansas
Applicants, who are not residents of Kansas, cannot apply for the scholarship program.
It is competitive
Only the top 1/3 (about 2,000 students) of the approximately 6,000 high school graduates who complete the Kansas Scholars Curriculum each year are recognized as Kansas State Scholars.
Scholarship supports undergraduate level of education
The scholarship's eligible programs include only bachelor's level.
The program requisition for annual report
Successful awardees are always needed to send in the year-end report and submit a FAFSA each year.
The program is both need- and merit-based
The Kansas State Program awards this scholarship based on those who have financial need (though not mandatory) as well as good merits on their academic prowess.