Kansas Teacher Service Scholarship
5/1/2023
Submission Deadline
Explore Similar Scholarships
College Major:
Location:
Grade Level:
This Kansas Teacher Service Scholarship program offers financial aid to students enrolled in bachelor's or master's degree programs, as well as to currently certified teachers seeking master's degrees in disciplines with a shortage of qualified candidates, or to either group planning to teach (K–12) in an underserved area of Kansas.
The FAFSA must be filled out by applicants. Recipients must complete one year of teaching for every year their scholarship was funded in order to fulfill their service requirement.
Until the beneficiary has finished the degree program for which they were given funding, the teaching service is not counted.
The Kansas Teacher Service Scholarship was created to address the state of Kansas's demand for qualified teachers in underserved areas and fields with a shortage of candidates.
Key Information of Kansas Teacher Service Scholarship
Study Details
Country of Study
United States
Scholarship Details
Intended Level of Study
Undergraduate
Postgraduate
Kansas Teacher Service Scholarship Timeline
January 2023
Application Opening Date
Applications open on January 1.
May 1, 2023
Submission Deadline
The submission deadline is on May 1.
Scholarship Eligibility
To be eligible to apply, applicants must meet the following criteria.
Eligible Grade: Undergraduate – Postgraduate
Maximum Age: Any
Required GPA: 3.5
Geographic Eligibility: Kansas
Gender: Any
Race/Ethnicity: Any
Application Requirements
Here's what you need to submits besides your application.
Recommendation letters
Grade transcript
Essay
Financial Information
How to ace the Kansas Teacher Service Scholarship
1
Intend to enroll/be enrolled in teaching program
The applicant must be a resident of Kansas, enrolled in a Kansas higher education institution, and pursuing teacher licensure in a designated hard-to-fill subject area or underserved geographic location.
2
Complete State of Kansas Student Aid Application
You should submit a KSAA and an online FAFSA application in addition to the scholarship application as a candidate.
3
Cultivate academic excellence
Ensure your grade point averages add up to 3.5. You shall be required to submit official college transcripts from all schools where you've completed coursework.
4
Stand out and develop your work to be unique
Send in a one-page personal statement essay outlining your academic and teaching objectives, as well as your commitment to teaching in a niche subject or neglected region. Send a copy of your teaching license or certificate if you are a practicing teacher.
How the Kansas Teacher Service Scholarship is Judged
The scholarship recipient is selected based on recommendation letters, grade transcripts, essay and financial reports.
Why We Love the Kansas Teacher Service Scholarship
The scholarship is renewable
Each academic year, candidates must complete the FAFSA and the State of Kansas Student Aid Application, by the May 1 priority deadline. Annual renewals do not submit new supporting documentation.
Both financial- and merit-based
This is a merit-based scholarship and your cumulative college GPA factors largely into the awarding decision so applicants have at least one advantage of the two.
Kansas Teacher Service Scholarship dedication to education
The Teacher Service programs help to financially support college students' academic goals while fostering a positive transition and encouraging teachers into the teaching field.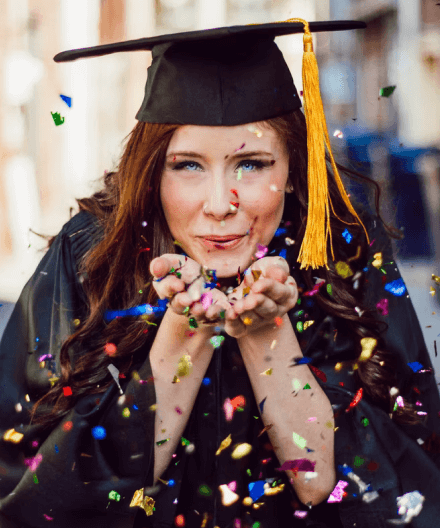 5 Facts About Teacher Service Scholarship
For undergraduate and graduate level
The Kansas Teacher Service Scholarship is meant for students pursuing bachelor's or master's degree programs.
It is based only in Kansas
Applicants are specifically Kansas residents or already licensed teachers in Kansas.
Defaulters are subject to scholarship repayment
Recipients, who are unable to fulfill the service requirement, will be required to repay the full amount of the scholarship they received, plus interest that has accrued since the scholarship's initial disbursement.
Only education field of study
The scholarship is viable for interested candidates in the education and teaching field.
Scholarship recipients sign promissory notes
Recipients will sign a contract/promissory note with the State of Kansas committing them to complete the necessary coursework leading to licensure and full endorsement in a field of education.