Kamehameha Schools Pauahi Foundation Scholarship
$20,000–$60,000
Award Amount
2/17/2023
Submission Deadline
Explore Similar Scholarships
Location:
Demographic:
Grade Level:
The Kamehameha Schools Pauahi Foundation Scholarship includes multiple scholarships available in one application. Undergraduate and graduate students who can prove their need for financial assistance and commitment to the lāhui may apply for KS college scholarships.
Need-based scholarships include the Na Ho'okama a Pauahi, Ho'okawowo, Kūlana Kumu (Merit), and Ho'okawowo for students majoring in education, Hawaiian studies, or Hawaiian language.
Merit-based scholarships include the Mauō Scholarship for students enrolling at Arizona State University with a preference for bachelor's degrees in sustainability and the Early College Credit for High School students currently enrolled at an eligible institution.
Key Information of Kamehameha Schools Pauahi Foundation Scholarship
Study Details
Country of Study
United States
Scholarship Details
Intended Level of Study
Undergraduate
Award Amount
$20,000–$60,000
Kamehameha Schools Pauahi Foundation Scholarship Timeline
October 2022
Application Opening Date
Applications open on October 1.
February 2023
Submission Deadline
The submission deadline is on February 17.
Scholarship Eligibility
To be eligible to apply, applicants must meet the following criteria.
Eligible Grade: College Freshman – Undergraduate
Maximum Age: Any
Required GPA: 2
Geographic Eligibility: Hawaii
Gender: Any
Race/Ethnicity: Native Hawaiian
Application Requirements
Here's what you need to submits besides your application.
Financial Information
Grade transcript
Present Work Experiences
Essay
School Verification
How to ace the Kamehameha Schools Pauahi Foundation Scholarship
1
Start the application process right away
You should start the application process as soon as possible. This will allow you enough time to acquire all necessary documents, complete all forms and work on your essay. Have everything organized and planned to avoid any last-minute complications.
2
Keep your grades up
Academic excellence is always an attractive feature of any scholarship. Maintain above-average grades. A minimum GPA of 2.0 is required yet those who have higher GPAs stand a better chance. Keep a good record to qualify for any scholarship. Grades will indicate how dedicated and serious you are and will make you stand out amongst other applicants.
3
Get involved in your community
Equally important is your community service and involvement. Make careful to choose the experiences for your application that best demonstrate your leadership and volunteerism. If
you still have a few years until you want to apply for the scholarship, think about looking for honors and leadership positions in extracurricular activities that show your capacity for initiative and leadership.
4
Have your application reviewed before submission
By requesting that your professors and academic mentors review your documents, you increase your chances of finally having a unique, high-quality, and well-written application.
How the Kamehameha Schools Pauahi Foundation Scholarship is Judged
Academic success, leadership in school and community, work experience, financial Information, and a character essay based on self and study interests determine the winner(s).
Why We Love the Kamehameha Schools Pauahi Foundation Scholarship
Multiple scholarships in one application
The scholarship caters to multiple other scholarships in a single application. These scholarships include Na Ho'okama a Pauahi, Ho'okawowo, Kūlana Kumu (Merit), Mauō, and Early College Credit.
Dedication to education
The Pauahi Foundation works to develop a community with a high standard of living in which everyone can take pride and a population that is educated and supportive of social responsibility.
Mentorship for native students in Hawaii
The goal of scholarships is to assist Native Hawaiian college students in paying for their education. It encourages Hawaiian students to continue their education and reach their career goals by allowing them access to higher education and easing financial burdens.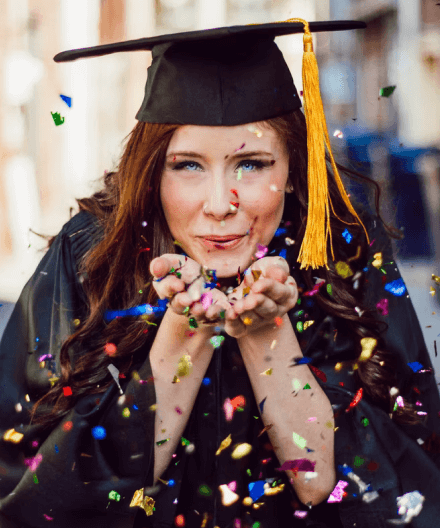 5 Facts About Kamehameha Schools Nā Hoʻokama a Pauahi Scholarship
Program includes multiple scholarships in one application
Pauahi Program offers various scholarships within a singular Kamehameha Schools Nā Hoʻokama a Pauahi Scholarship application which students choose from.
Only awarded to students of Hawaiian descent
The Scholarship's goal is to give Native Hawaiian American students access to financial aid and educational resources.
Scholarships available only to students within Hawaii
Only Native American students who are legally residing in Hawaii, are at least 18 years old at the time of application, and intend to attend college are eligible for the scholarship.
The scholarship is largely need-based
The scholarship was established by the program to give native Hawaiian students the same opportunity to pursue an education regardless of their financial situation.
Scholarship supports undergraduate level of education
Only bachelor's level programs are eligible for the scholarship.