Palama Settlement Educational Scholarship
$1,000–$2,000
Award Amount
4/29/2023
Submission Deadline
Explore Similar Scholarships
Location:
Demographic:
To assist local students in pursuing their educational objectives, Palama Settlement provides scholarships. Since its inception in 1998, the scholarship program has provided more than $270,000 in aid to more than 200 young people; all made possible by the annual generosity of kind private foundations and donors.
Students in Hawaii who are enrolled in an accredited public or private undergraduate or graduate program at an accredited public or private college are eligible to apply for the scholarship. High school students are also eligible to apply.
Our goal of serving the communities around Palama Settlement is achieved thanks to the ongoing support of local donations from the Palama community. The donations help to fund a number of initiatives in the Palama neighborhood that primarily benefit at-risk children and families.
Key Information of Palama Settlement Educational Scholarship
Study Details
Country of Study
United States
Scholarship Details
Intended Level of Study
High School
Undergraduate
Vocational/Technical School
Award Amount
$1,000–$2,000
Palama Settlement Educational Scholarship Timeline
February 2023
Application Opening Date
Applications open on February 2.
April 2023
Submission Deadline
The submission deadline is on April 29.
June 2023
Submission Deadline
Winners are announced in June.
Scholarship Eligibility
To be eligible to apply, applicants must meet the following criteria.
Eligible Grade: Graduate
Maximum Age: Any
Required GPA: Any
Geographic Eligibility: Hawaii
Gender: Any
Race/Ethnicity: Native Hawaiian
Application Requirements
Here's what you need to submits besides your application.
Financial Information
Grade transcript
Recommendation letters
School Verification
Essay
How to ace the Palama Settlement Educational Scholarship
1
Start the application process right away
You should start the application process as soon as possible. This will allow you enough time to acquire all necessary documents and complete all forms. Have everything organized and planned to avoid any last-minute complications. Make sure you meet all requirements and that nothing on your forms is left empty.
2
Keep your grades up
Academic excellence is always an attractive feature of any scholarship. Maintain above-average grades. A minimum GPA of 3.0 is required yet those who have higher GPAs stand a better chance. Keep a good record to qualify for any scholarship. Grades will be an indicator of how dedicated and serious you are and will make you stand out amongst other applicants.
3
Get involved in your community
Equally important is your community service and involvement. Make careful to choose the experiences for your application that best demonstrate your leadership and volunteerism. If you still have a few years until you want to apply for the scholarship, think about looking for honors and leadership positions in extracurricular activities that show your capacity for initiative and leadership.
4
Reach out to past winners
It is always advisable to reach out to past scholarship winners for advice and guidance if possible. They will give you insights into how they won the award. Also, get your materials checked and reviewed by your mentors, instructors, and advisors to avoid any unforeseen mistakes.
How the Palama Settlement Educational Scholarship is Judged
Selection and determination of this award are based on a student's financial need and high scholastic achievement.
Why We Love the Palama Settlement Educational Scholarship
Allows full-time and part-time enrollment
The award allows recipients to pursue high school, university, or vocational studies either part- or full-time. The program values education and is keen on having it accessible to all students in all educational levels and grades.
The foundation's commitment to education
The programs at Palama Settlement encourage healthy mentoring connections and strong role models for kids while helping to financially support the academic ambitions of college students.
Can be used for any field of study
The free education grant allows students and grantees to use the cash for whatever field of study they desire, rather than being limited to a particular field of study.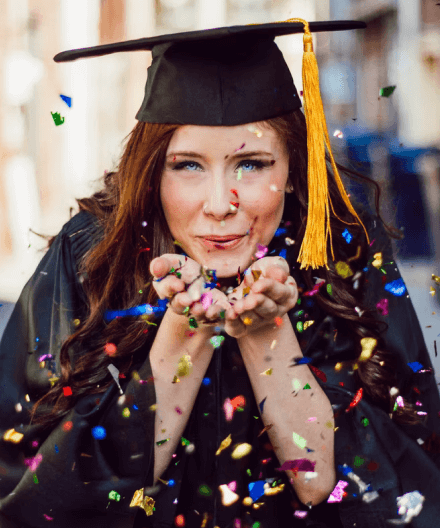 5 Facts About Palama Settlement Educational Scholarship
Scholarship available exclusively in Hawaii
Applicants of the Palama Education Scholarship must be residents of Hawaii.
Ethnically restricted
The scholarship aspirants are mostly, Native Hawaiian who are citizens of the United States
It's a legacy scholarship ensuring housing provision
Apart from issuing educational scholarships, the program helps cater to the greatest concentration of public housing in Hawaii
The foundation is nonprofit and tax excepted
To be able to fully achieve its goal, the organization holds a tax-exempt status as a nonprofit organization.
Accepts and runs on donations
The scholarship depends on gifts and donations to fund its operations.