Hui Makaala Scholarship
$1,000–$21,000
Award Amount
5/31/2023
Submission Deadline
Explore Similar Scholarships
Location:
Demographic:
Grade Level:
The Hui Makaala Organization was created in 1946 and has since empowered the Okinawan community, especially the Nisei of Hawaii. The organization created its scholarship program to support Hawaiian college-bound students who have an interest in, or have contributed to Okinawan culture in the community.
The scholarship is awarded to deserving students who will be enrolled in graduate and undergraduate degrees in universities or colleges throughout the United States every fall.
The award amount varies between $1,000 to $20,000 depending on the available funds.
Applicants are required to submit filled application forms, two letters of recommendation, transcripts, SAT/ACT scores, a list of extracurricular activities, and an essay explaining why they need the scholarship and how they have partaken in Okinawan culture.
Key Information of Hui Makaala Scholarship
Study Details
Country of Study
United States
Scholarship Details
Intended Level of Study
Undergraduate
Postgraduate
Award Amount
$1,000–$21,000
Hui Makaala Scholarship Timeline
January 2023
Application Opening Date
Applications open on January 28.
May 2023
Submission Deadline
The submission deadline is on May 31.
Scholarship Eligibility
To be eligible to apply, applicants must meet the following criteria.
Eligible Grade: High School Senior – Postgraduate
Maximum Age: Any
Required GPA: Any
Geographic Eligibility: Hawaii
Gender: Any
Race/Ethnicity: Native Hawaiian
Application Requirements
Here's what you need to submits besides your application.
Financial Information
Recommendation letters
Essay
Grade transcript
Standardized Test Scores
Short Answers
How to ace the Hui Makaala Scholarship
1
Choose your recommenders wisely
Choose professionals who actually know you to write your recommendation letters. They should be people who can speak positively about your abilities and qualities, and who you trust to deliver on time.
2
Try reaching out to previous scholars
Previous scholars, who are listed on the website, may be able to provide some useful tips to boost your application. Try looking them up on the internet or social media, and shooting them a message.
3
Get involved in your community
If you haven't participated in a lot of extracurricular activities and still have ample time before the deadline, get into them now as they are crucial to your application. Also, don't shy away from leadership positions as they will help you stand out.
4
Review your essay
Perform multiple grammar checks on your essay, and see to it that you've answered the essay prompt correctly. If you're not great at essay writing, you should definitely seek help from more skilled people and work to perfect it.
How the Hui Makaala Scholarship is Judged
The scholarship committee assesses students based on their demonstrated academic excellence, leadership qualities, and passion for perpetuating the Okinawan culture through extra-curricular activities and community service.
Why We Love the Hui Makaala Scholarship
Recipients are celebrated
Scholarship recipients are presented their awards at an annual luncheon and announced on the Hui Makaala website and social media pages. Recipients have also been announced in the local media in the past.
Scholars join an impressive alumni network
Recipients of this scholarship get to become part of a huge community of Hui Makaala scholars who have gone on to achieve great feats in their various fields. Some of them are called to share their stories on the website, or at the annual luncheon.
It applies to any field of study
Students pursuing degrees in whatever discipline related to the Okinawan culture are eligible to apply.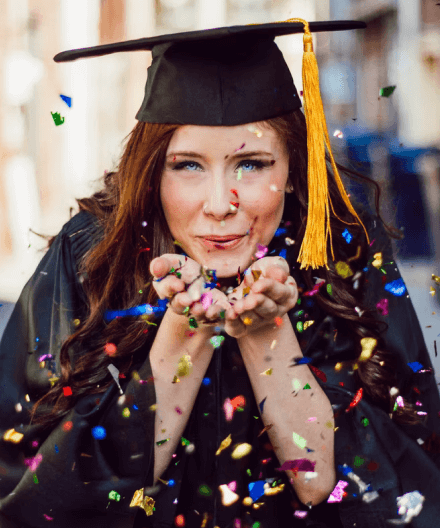 5 Facts About Hui Makaala Scholarship
It's over 70 years old
The scholarship program was established in 1947.
It's usually renewable
Many previous scholars received the scholarship for the full length of their programs.
It can be combined with other scholarships
Students, who have received other scholarships, are still eligible to receive the scholarship but must inform the committee.
Not open to students with full tuition waivers
Students, who have received full tuition waivers from their institutions, may not receive the scholarship.
Hui Makaala hosts various fundraising events
The organization annually hosts various, exciting fundraising events including a fashion show (which doubles as the scholarship luncheon), a golf tournament, and the Okinawan Festival.