Joseph Demond Webster Memorial Scholarship
3/31/2023
Submission Deadline
Explore Similar Scholarships
Location:
Grade Level:
Project Impact Mississippi (MS) is a nonprofit organization created to bridge the education gaps in Mississippi. It avails opportunities and resources to the children and youth in Mississippi. It administers the Joseph Demond Webster Memorial Scholarship to support students pursuing undergraduate programs of their choice.
This annual scholarship was initially created to provide financial assistance to young men pursuing their dreams of obtaining a college education in the state of Mississippi. Applicants must be residents of Mississippi, have a minimum GPA of 2.5, and must have their grade transcripts when applicable.
Applicants are also to submit a short video answering specific questions and submit their academic qualifications to compete. The award is directly paid to the recipient's university or junior college.
Key Information of Joseph Demond Webster Memorial Scholarship
Study Details
Country of Study
United States
Scholarship Details
Intended Level of Study
Undergraduate
Joseph Demond Webster Memorial Scholarship Timeline
February 2023
Application Opening Date
Applications open on February 1.
March 31, 2023
Submission Deadline
Submission deadline is on March 31.
Scholarship Eligibility
To be eligible to apply, applicants must meet the following criteria.
Eligible Grade: High School Senior
Maximum Age: Any
Required GPA: 2.5
Geographic Eligibility: Mississippi
Gender: Men
Race/Ethnicity: Any
Application Requirements
Here's what you need to submits besides your application.
Video Submission
Grade transcript
How to ace the Joseph Demond Webster Memorial Scholarship
1
Outline your video script
Although there is no essay requirement, it is best to outline your thoughts and answer the questions in writing. Stay short and to the point and rehearse your script on camera to make sure your submission is within the time- limit.
2
Adhere to the video prompt
Make sure to answer every question and set the stage for your video recording. Dress well and have good lighting and high sound quality. Imagine you are talking to a friend and start recording your answers. Give it several trials until you decide on the best version.
3
Follow the suggestions laid out by the panel
On the application page, the sponsors gave some tips to help you stand out from the crowd. Apply them when creating your video.
4
Show that you've met the academic requirement
A minimum GPA of at least 2.5 is all that's required for this award. It is always best to keep your grade high for better chances of winning.
How the Joseph Demond Webster Memorial Scholarship is Judged
The major element of this scholarship award will be the video submission. The winner must demonstrate honorable achievements during their stay in high school.
Why We Love the Joseph Demond Webster Memorial Scholarship
The award encourages men to follow their dreams
One goal of this scholarship is to unite men to begin a journey towards their dreams. This makes for a better society filled with goal-driven individuals.
The program encourages the spirit of brotherhood
The Kappa Alpha Psi Fraternity is known for breaking barriers and building bridges through brotherhood and love for others. This scholarship supports members who require financial aid to pursue their academic dreams.
Winners are recognized on social media
Recently, Project Impact MS began to recognize the winners outside the normal way. They now publish winners on the organization's youtube page, making them part of an elite group of scholars.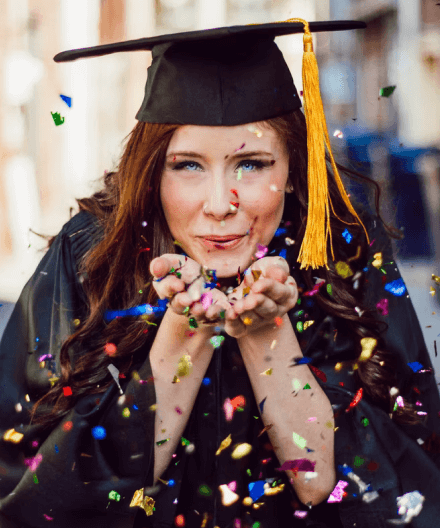 5 Facts about the Joseph Demond Webster Memorial Scholarship
Applicants have a video guide online
The sponsor has a YouTube channel, where applicants can view previous winning videos.
Recipient must be a Kappa League member
The Kappa League membership is a requirement for this scholarship.
It is for full-time undergraduate programs
Applicants should plan to enroll in a junior college or university in Mississippi to be eligible for this program.
About the person of honor
Joseph Demond Webster was a devoted member of Kappa Alpha Psi Fraternity and was known for his commitment, passion, brotherhood, and love for others.
Project Impact MS has helped fulfill many dreams
Since 2016, it has impacted around 39 counties in Mississippi and spent $81,350 on scholarships.