John J. Killian Scholarship
2/4/2023
Submission Deadline
Explore Similar Scholarships
College Major:
Location:
Grade Level:
The Kansas Society of CPAs (KSCPA) Educational Foundation created the John J. Killian Scholarship. It was established in honor of KSCPA's first Executive Director, John J. Killian. The program aims to support undergraduate students in accounting programs at Kansas colleges and universities.
Applicants must meet various requirements as part of their application for the scholarship. Applicants should be full-time students in their junior year in an accounting program at an independent post-secondary institution in Kansas. Additionally, they should be outstanding students in their accounting classes.
Each year, KSCPA offers $2,500 to a deserving accounting student. Furthermore, the scholarship has numerous added advantages. For example, applicants can showcase their accounting prowess and get a chance to win an award while at it.
Key Information of John J. Killian Scholarship
Study Details
Country of Study
United States
Scholarship Details
Intended Level of Study
Undergraduate
John J. Killian Scholarship Timeline
November 2022
Application Opening Date
Applications open on November 1.
February 2023
Submission Deadline
The submission deadline is on February 4.
Scholarship Eligibility
To be eligible to apply, applicants must meet the following criteria.
Eligible Grade: College Junior
Maximum Age: Any
Required GPA: Any
Geographic Eligibility: Kansas
Gender: Any
Race/Ethnicity: Any
Application Requirements
Here's what you need to submits besides your application.
Grade transcript
School Verification
Present Work Experiences
Recommendation letters
Faculty endorsement
How to ace the John J. Killian Scholarship
1
Tailor your résumé for the scholarship
Generic résumé may be quick to come up with but they are far less effective. Make sure you customize your résumé to fit the scholarship description. If possible, include keywords from the scholarship description within your résumé. This will help your résumé get past any screening software that the evaluators might be using.
2
Demonstrate progress in the accounting field
Make sure to demonstrate growth while outlining your experiences in your resume. Doing so shows the evaluator that you are willing to learn, grow and offer value.
3
Choose your references carefully
Make sure to select references who have known you for a while, have a good understanding of your strengths, and are enthusiastic about writing the letter for you.
4
Follow up on your referees
Follow up on your recommendation letters a week or so before the deadline to make sure the letters have been written and to avoid last-minute surprises.
How the John J. Killian Scholarship is Judged
Applications are assessed based on academic standing, leadership skills, recommendation letters, community engagement, and quality of applications.
Why We Love the John J. Killian Scholarship
The scholarship is merit-based
Demonstrated financial need is not a necessary element of the scholarship, the selection is purely based on merit.
Equal opportunity for all
No applicant is discriminated against on the basis of race, gender, or religious background.
Opportunity to express yourself
The scholarship provides a chance for the applicant to showcase their professional and personal work and/or achievements through their résumés.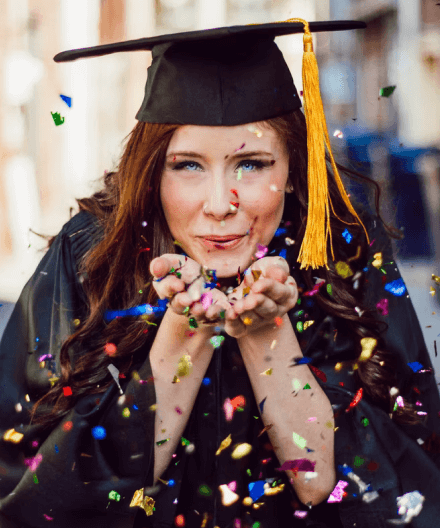 5 Facts About John J. Killian Scholarship
There are additional scholarship opportunities
KSCPA also awards a total of 14 scholarships annually to students selected by accounting faculty at each of the Regent Universities & Washburn University.
The award is non-renewable
The scholarship provides funds for only one year and previous winners are prohibited from reapplying for the scholarship.
Mentor or college professor as a reference
At least one of the three recommendation letters submitted should be from your college professor or mentor in support of your accounting academic success.
KCPA advocates for Kansas CPAs
KSCPA advocates and protects the future of Kansas Certified Public Accountants(CPAs).
Four core KSCPA foundation scholarships
Besides the John J. Killian Scholarship, students can apply for three other opportunities, including Byron Bird, Mary Ellen Kirkpatric, and Ethnically Diverse Student.