John Deere Scholarship
3/1/2023
Submission Deadline
Explore Similar Scholarships
College Major:
Grade Level:
The American Welding Society Foundation, founded in 1989, is the charitable arm of the American Welding Society, a nonprofit organization with a global mission to advance the science, technology, and application of welding and allied joining and cutting processes. The AWS Foundation promotes the growth and development of the welding industry through a variety of initiatives such as career awareness, scholarship programs, and grants to institutions that provide welding education and training. The AWS Foundation relies on the generosity of its partners who understand the value of welding and its role in building a better and stronger economy.
The foundation is led by a volunteer board of trustees, with administrative assistance provided by American Welding Society staff. You have a lot of resources as an AWS member. This includes the AWS Member Network, which allows you to exchange ideas and network virtually with your peers by asking or answering technical questions. You can also save money on certifications, seminars and exams, conferences and events, and other activities.
The American Welding Society Foundation has given out more than $2 million in scholarships. Every year, John Deere Scholarships are given out to two recipients. One, worth $2,500, is awarded to a male student from Iowa, Illinois, Minnesota, Wisconsin, or Missouri. Another, worth $2,500, is awarded to a female or minority student, with preference given to students from Iowa, Illinois, Minnesota, Wisconsin, Missouri, Nebraska, Kansas, North Dakota, or South Dakota. The applicant must have a minimum high school diploma.
Key Information of John Deere Scholarship
Study Details
Country of Study
United States
Scholarship Details
Intended Level of Study
Undergraduate
John Deere Scholarship Timeline
December 2022
Application Opening Date
Applications open on December 1.
March 2023
Submission Deadline
The submission deadline is on March 1.
May 2023
Award Announcement Date
Scholarship winners will be notified before the end of May.
Scholarship Eligibility
To be eligible to apply, applicants must meet the following criteria.
Eligible Grade: High School Graduate – Undergraduate
Minimum Age: 18
Required GPA: 3
Geographic Eligibility: Illinois, Iowa, Kansas, Minnesota, Missouri, Nebraska, North Dakota, South Dakota, Wisconsin
Gender: Any
Race/Ethnicity: Any
Application Requirements
Here's what you need to submits besides your application.
Grade transcript
Recommendation letters
School Verification
Essay
How to ace the John Deere Scholarship
1
Submission of all required application information
It is critical that you submit all the required information for your application to be reviewed. This includes a grade transcript, two letters of recommendation, and school verification.
2
Demonstrate your personal goals and values
Talk about your career goals in your application. Explain why you want to pursue a career in welding, how this scholarship will help you reach your goals, and why you make the best candidate.
3
Participation and leadership in school-related activities
Highlight your involvement in campus and community organizations. Discuss your extracurricular leadership positions and awards that demonstrate your ability to lead.
4
Contact previous winners
There are many things you can learn from previous award winners. Contact a few of them and inquire about how they won the scholarship.
How the John Deere Scholarship is Judged
Applicants are evaluated on their academics, leadership, and service. The winners will be chosen by a selection committee. John Deere has the option of sending a representative to the selection committee.
Why We Love the John Deere Scholarship
Summer internship with John Deere
If you are chosen for the John Deere Scholarship, you will be strongly considered for an internship with John Deere. The program opens more doors to career opportunities.
The scholarship promotes the welding engineering field
It promotes weld engineering as a study and career option. It also funds programs that promote the growth and development of the welding industry through research and education.
Proof of financial need isn't required
Proof of financial need isn't required to qualify for the John Deere Scholarship.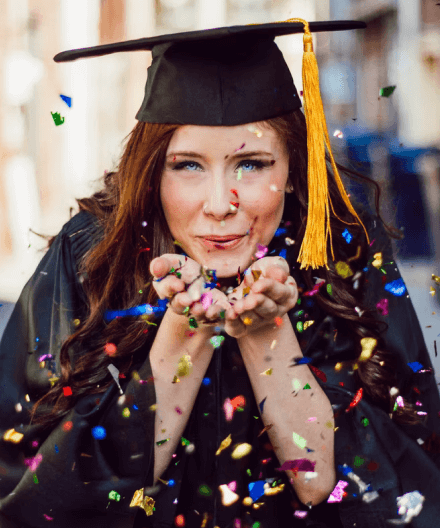 5 Facts About John Deere
The company was established in 1837
John Deere started a blacksmith business in Grand Detour, Illinois in 1837.
A Fortune 500 company
In 2020, John Deere ranked 84 on the list of the largest United States corporations.
The logo hasn't changed
The famous leaping deer logo has been used since its creation in 1876.
Began agricultural business making plows
John introduced a steel plow to the farmers of Illinois in 1837
More than 700 tractor models
They began making tractors in 1918 and have since produced more than 700 different models.