Engineering Honors Scholarship
3/1/2023
Submission Deadline
Explore Similar Scholarships
College Major:
Location:
Grade Level:
Oregon Institute of Technology continues to financially support exceptional students majoring in engineering to complete their degree. The institute offers its Engineering Honors Scholarship of $1,000. The scholarship is renewable and annually awarded to new and fully admitted students.
Applicants for this scholarship program must be freshmen or transfer students who have a minimum GPA of 3.0. The program is designed for those who major in engineering or engineering technology. It is for the fall, winter, and spring semesters for four consecutive years.
With the exception of students enrolled at Oregon Tech's Wilsonville campus, who may be eligible for a prorated scholarship as long as they are taking at least six credits from Oregon Tech each term, the recipient must carry at least 12 Oregon Institute of Technology credits per term. Oregon Institute of Technology was founded in 1947 and has nearly 5,000 students enrolled in a variety of undergraduate and major programs.
Key Information of Engineering Honors Scholarship
Study Details
Area of Study
Engineering
Country of Study
United States
Specific Schools
Oregon Institute of Technology
Scholarship Details
Intended Level of Study
Undergraduate
Engineering Honors Scholarship Timeline
December 2022
Applications Opening Date
Applications open on December 1.
March 2022
Submission Deadline
The submission deadline is on March 1.
Scholarship Eligibility
To be eligible to apply, applicants must meet the following criteria.
Eligible Grade: High School Senior
Maximum Age: Any
Required GPA: 3
Geographic Eligibility: Oregon
Gender: Any
Race/Ethnicity: Any
Application Requirements
Here's what you need to submits besides your application.
Standardized Test Scores
Grade transcript
Financial Information
How to ace the Engineering Honors Scholarship
1
Make sure you are accepted
The only requirement to apply for the scholarship is to be accepted by the institution in one of the programs supported by the program, that is, related to engineering.
2
Have your academic record ready
Whether you are a freshman or a transfer student, prepare the corresponding document that shows your academic record. For transfer students, it must be a college GPA of 3.0. First-time freshmen will need a GPA of 3.26 or better, 1110 combined SAT Critical Reading and Math Score, or 22 ACT Composite.
3
Enroll on time
You will automatically qualify for the scholarship if you apply for the program you choose on time. Don't pass up this chance, and learn the procedure beforehand.
4
Pay the fee
When submitting a college application at Oregon Tech, remember to pay the $50 fee. Only after the payment has been accepted, applications are processed and you may be eligible to receive the scholarship.
How the Engineering Honors Scholarship is Judged
Candidates will be eligible based on their academic commitment (3.0 GPA), engineering bias, and new student status.
Why We Love the Engineering Honors Scholarship
More than one financial aid
Students who win this $1,000 scholarship may also be recipients of Presidential Scholarships offered by the university.
An opportunity for new students
This scholarship is specifically aimed at new students, whether it is their first year of university or whether they are transfer students and are new to this institution.
The importance of engineering
This program is an incentive for students interested in embarking on an academic and professional career in the field of engineering. The scholarship gives importance to this area of knowledge.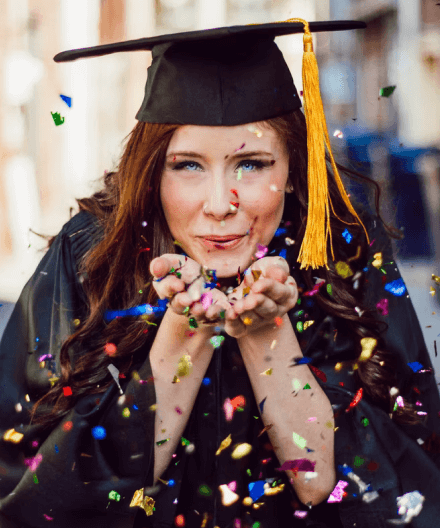 5 Facts About Engineering Honors Scholarship
Oregon Tech offers other scholarships
The Presidential Scholarships, such as the Winston Purvine, the Jesse Crabtree, and the Fred Foulon, are annually given. Students are automatically considered if they are admitted by the priority date.
The Oregon Institute of Technology
Oregon Tech is a public university with locations around the Pacific Northwest, based in Klamath Falls and the Portland metro area.
Their professional programs
The university offers a rigorous, immersive education through its close to 50 bachelor's and advanced degree programs, enabling students to pursue their interests and career options through internships, externships, and field experiences.
The impact on the lives of students
Within six months of graduation, 96% of their graduates are either employed or enrolled in graduate school, with average starting wages of $60,000.
Diversity and inclusion
Oregon Tech is committed to creating and fostering a community of students, professors, and staff that is diverse, inclusive, appreciated, and has a sense of belonging.