Creative and Performing Arts Scholarships
$20,000–$60,000
Award Amount
4/7/2023
Submission Deadline
Explore Similar Scholarships
College Major:
Location:
Grade Level:
The University of Maryland's College of Arts and Humanities studies (ARHU) the present and past cultures of the world to investigate thought, expression, experience, creativity, and human experience. The college aims to produce creative problem solvers and visionaries who are equipped to serve and lead in various industries across the globe.
ARHU is made up of 11 departments and three schools, including the Department of Art. The department is led by 12 full-time and 13 part-time faculty members who are all practicing artists, theorists, and designers. Students and faculty members of the department engage in innovative work that explores the relationship between new and traditional media.
The Department of Art annually awards eight scholarships to students who are pursuing a studio arts major. The scholarship award covers full in-state tuition for an academic year. The scholarship does not cover summer or winter programs.
Key Information of Creative and Performing Arts Scholarships
Study Details
Country of Study
United States
Specific Schools
University of Maryland
Scholarship Details
Intended Level of Study
Undergraduate
Award Amount
$20,000–$60,000
Creative and Performing Arts Scholarships Timeline
March 2023
Application Opening Date
Applications open on March 28.
April 2023
Submission Deadline
The submission deadline is on April 7.
Scholarship Eligibility
To be eligible to apply, applicants must meet the following criteria.
Eligible Grade: College Freshman – Undergraduate
Maximum Age: Any
Required GPA: Any
Geographic Eligibility: Maryland
Gender: Any
Race/Ethnicity: Any
Application Requirements
Here's what you need to submits besides your application.
Portfolio
Recommendation letters
Grade transcript
Essay
How to ace the Creative and Performing Arts Scholarships
1
Submit diverse images
You are required to submit a portfolio of 12 single image files. Create a portfolio that showcases the diversity of your talents and your range as an artist. If you work with different mediums, let your portfolio show work in each medium you use.
2
Follow the guidelines
There are guidelines to follow for every part of your application. Your statement should not exceed two paragraphs and your portfolio should contain jpeg images of no more than 2MB. Visit the scholarship website for more information.
3
Choose the right person for your reference
Your references could be art instructors, school counselors, or advisors. Choose people that are familiar with your work and can highlight your academic achievements and your strongest skills.
4
List work experiences
If you have ever been paid for an art piece or worked with a professional artist, make mention of it in your statement. This could make your application stand out to the judges.
How the Creative and Performing Arts Scholarships is Judged
The scholarship is awarded to students who are actively pursuing a studio art degree at the University of Maryland. It is based on the evaluation of portfolio, short essay, and recommendation letters.
Why We Love the Creative and Performing Arts Scholarships
No discrimination
The program is open to all students as long as they meet the scholarship requirements. The Department of Art supports equality and has no discrimination against gender, race, ethnicity, religion, etc.
A fully-funded scholarship
The CPA Scholarship is a fully-funded scholarship that covers the entire tuition of recipients for their entire undergraduate program. It aims to support the creative minds of the young generation and help them reach their career goals.
97% of graduates employed or studying
97% of students, who graduate from the university's College of Arts and Humanities, get employed or choose to continue their education.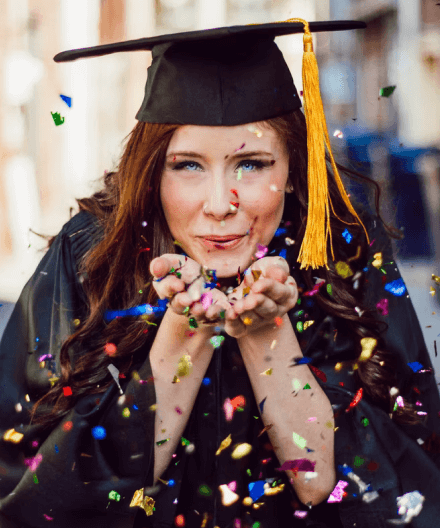 5 Facts About CPA Scholarships
Transfer students may apply
Students, who transfer to the Department of Art from another department at the university or from another school, may also apply for scholarships.
Scholarships are renewable
The scholarship will renew every year if the recipient meets the scholarship retention criteria. It offers full coverage of undergraduate studies to students.
Current students don't need references
Applicants, who are current students of the department, don't need to submit references, only newly-admitted students do.
Faculty have exhibited work at renowned museums
Faculty members of the department have exhibited work at the American Art Museum at the Katzen Center, the Smithsonian American Art Museum, and international museums such as the Nanjing Museum in China.
Jim Henson studied at UoM
The creator of The Muppets Jim Henson was a student of the College of Arts and Humanities at the University of Maryland and began his career in puppetry while studying at the university.