EPP/MSI Undergraduate Scholarship Program
1/31/2023
Submission Deadline
Explore Similar Scholarships
The EPP Undergraduate Scholarship program is designed for undergraduate students in their sophomore year at a minority serving institution (MSI). This program is supported by the National Oceanic and Atmospheric Administration (NOAA), the federal science agency within the Department of Commerce and established in 1970. Its mission is to understand and predict changes in the planet's environment.
The scholarship is dedicated to undergraduate students majoring in a STEM course related to NOAA's programs and mission. The grant is worth $45,000 and covers two years of study. The program also provides a fully-paid training and summer internships to the selected winners.
Applicants must be in their second year of study to be eligible. They must be in a four-year degree program – this includes students transferring from a two- to a four-year program. Additionally, students in a five-year program can apply in their third year.
Key Information of EPP/MSI Undergraduate Scholarship Program
Study Details
Area of Study
Engineering
Mathematics
Science
Technology
Country of Study
United States
Scholarship Details
Intended Level of Study
Undergraduate
EPP/MSI Undergraduate Scholarship Program Timeline
October 2022
Application Opening Date
Applications open on October 1.
January 2023
Submission Deadline
Submissions close on January 31.
April 2023
Awards Announcement Date
Winners are notified and announced within the first two weeks of April.
Scholarship Eligibility
To be eligible to apply, applicants must meet the following criteria.
Eligible Grade: College Sophomore
Maximum Age: Any
Required GPA: 3.2
Geographic Eligibility: United States
Gender: Any
Race/Ethnicity: Alaskan Native, Black, Hispanic, Pacific Islander
Application Requirements
Here's what you need to submits besides your application.
Essay
Grade transcript
Recommendation letters
How to ace the EPP/MSI Undergraduate Scholarship Program
1
Maintain good grades
By the nature of this scholarship, excellent grades play a big part in you acing it. You'll only qualify if you earn and maintain a minimum 3.2 GPA.
2
Craft an engaging essay
No one can tell your story better than you. Set your mind to writing the best story about yourself, sharing your dreams, aspirations, and achievements, showcasing your educational plan and career goals. You need to demonstrate your contribution to the program and to NOAA's mission and how you are a good fit.
3
Be full-time college or university student
One critical detail to remember about this scholarship is you must be enrolled full-time as a second-year student of a four-year academic program. Alternatively, be a third-year student in a five-year program at an accredited minority-serving college or university within the U.S. or U.S. territories.
4
Explain how you'll benefit from the internship
Scholars partake in two paid internships over the summer. In your essay, emphasize how eager you are to be a part of the research and how it will impact your career trajectory and studies.
How the EPP/MSI Undergraduate Scholarship Program is Judged
The scholarship committee bases its review on merit. The emphasis is on your eligibility, current enrollment, grades, and achievements as follows: Your relevant coursework (30 points), college education plan and career goals (30 points), your references (20 points), additional relevant experience, honors and awards, extracurricular activities (20 points), and interview (10 points)
Why We Love the EPP/MSI Undergraduate Scholarship Program
Offers fantastic exposure to start building your career
From the start of your scholarship program, you'll undergo training and internships during the two summers and also have an opportunity to present your projects at a national symposium.
Presentation opportunity at annual symposium
After the summer internships, you'll have another all-expenses paid opportunity to make a presentation at a prestigious Education and Science Symposium in Silver Spring, MD. You'll receive an 11-week paid training and internship at NOAA headquarters in your first summer.
Supports minorities and secures their future
This program is dedicated to youth from minorities to support their education and offer them a better future. It eases some financial burdens and opens doors to job opportunities.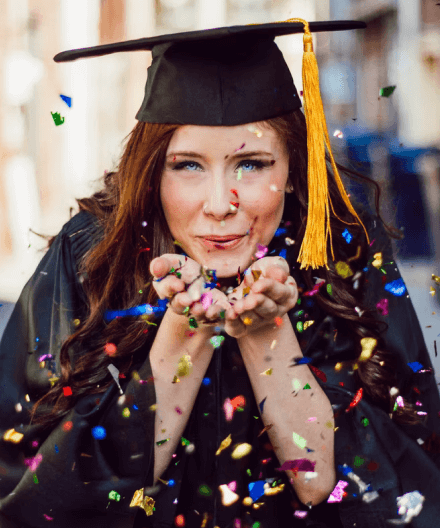 5 Facts About EPP Undergraduate Scholarship Program
Annual scholarship
This grant is awarded annually and the number of recipients varies from year to year.
Scholarship targets minority groups
This scholarship intends to build capacity for minority students keen on pursuing STEM courses related to NOAA's work.
Successful track record
Since its launch in 2001, 219 students have benefitted from the scholarship, and about 75% have proceeded to graduate school.
Sufficient funds to cover expenses
The scholarship awards you $45,000 to cover your studies for two years and includes travel and conference participation funds.
Interns in Pathways Programs are ineligible
Student interns in the Pathways Programs are considered Federal employees and therefore are ineligible to receive this scholarship.