James J. Burns and C. A. Haynes Textile Scholarship
5/2/2023
Submission Deadline
Explore Similar Scholarships
College Major:
Location:
Grade Level:
The Rhode Island Foundation administers the James J. Burns and C. A. Haynes Textile Scholarship. The organization dedicates itself to improving the lives of Rhode Island students. They collaborate with generous individuals, families, organizations, and corporations who share their enthusiasm for the state and nonprofits that deliver "on-the-ground" services.
The scholarship award of $1,000 is offered to students pursuing an undergraduate degree in textile at any accredited institution eligible for this program.
Applicants must be residents of Rhode Island, provide their grade transcripts, and demonstrate financial need. The award amount is paid directly to the institution specified according to the applicant's application.
Key Information of James J. Burns and C. A. Haynes Textile Scholarship
Study Details
Country of Study
United States
Scholarship Details
Intended Level of Study
Undergraduate
James J. Burns and C. A. Haynes Textile Scholarship Timeline
January 2023
Application Opening Date
Applications open on January 1.
May 2023
Submission Deadline
The submission deadline is on May 2.
Scholarship Eligibility
To be eligible to apply, applicants must meet the following criteria.
Eligible Grade: Undergraduate
Maximum Age: Any
Required GPA: Any
Geographic Eligibility: Rhode Island
Gender: Any
Race/Ethnicity: Any
Application Requirements
Here's what you need to submits besides your application.
Financial Information
Grade transcript
Essay
How to ace the James J. Burns and C. A. Haynes Textile Scholarship
1
Use a certified transcript
We advise you to use an official transcript of your studies for the application. Grades will be an indicator of how dedicated and serious you are so keep them up for a better chance of winning.
2
Write a concise essay and seek review
Your essay is your voice and the complete picture of your character, ambitions, and abilities. Make it concise, and interesting, and capture your pursuit of a degree in textile. Tell the judges your story and what you hope to achieve. Stay focused and get a second or third eye review from your mentor or instructor.
3
Make use of a word processing software
Before posting your essay on the application website, we recommend that you use a designated word software to use functions like word count, grammatical check, alignment, line spacing, etc.
4
Demonstrate financial need
The scholarship considers only financially unstable students. Make sure you understand how to complete the financial need analysis.
How the James J. Burns and C. A. Haynes Textile Scholarship is Judged
The scholarship assesses the applicant's ability to meet the scholarship conditions specified on the application page, including their interest in textiles.
Why We Love the James J. Burns and C. A. Haynes Textile Scholarship
Purposeful scholarship
The scholarship aims to encourage students to study textiles. Having a program so specific makes it attainable to those interested since it also has minimal requirements.
Open to all
This program is open to all eligible students in Rhode Island. There is no discrimination against race, gender, ethnicity, etc.
Easy to apply
The application process is easy to help students pursue their dreams and achieve their career goals. It also encourages students to continue their education.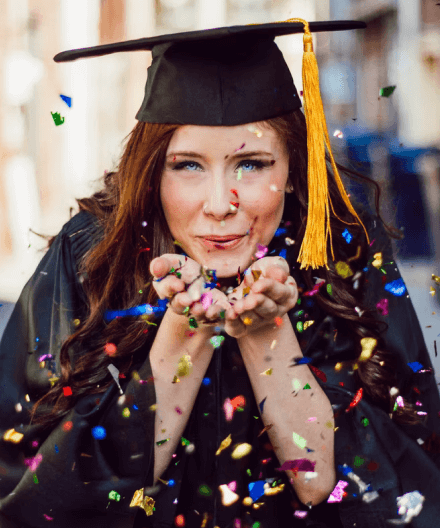 5 Facts About James J. Burns and C. A. Haynes Textile Scholarship
Dedicated to a major
The scholarship is open to only students majoring in textile.
Specific to textile schools
The scholarship is open to students studying textiles in these listed schools: Rhode Island School of Design, University of Massachusetts - Dartmouth, Philadelphia University, Clemson University, North Carolina State University, Georgia Tech, and Auburn University.
Non-renewable scholarship
The scholarship is a non-renewable scholarship.
Shows preference for some applicants
Sons and daughters of National Association of Textile Supervisors members get preferential treatment.
Open to financially unstable students
The scholarship is available to only students in financial need.