United Italian American Inc. Scholarship
4/4/2023
Submission Deadline
Explore Similar Scholarships
Location:
The Rhode Island Foundation sponsors the United Italian American Inc. Scholarship. The nonprofit dedicates itself to making Rhode Islanders' lives better. They partner with generous individuals, families, organizations, and corporations who share their passion for the state and nonprofit organizations that provide "on-the-ground" services.
The United Italian American Inc. Scholarship is to support students who are residents of Rhode Island financially to complete their education. The scholarship award is valued between $250 to $1000. Applicants must be attending or plan to attend a two- or four-year post-secondary institution in Rhode Island in the fields of choice.
Winners must demonstrate leadership in their community, academic excellence, and financial need. The sponsors pay the award prize to the winner's school to assist in paying their tuition. The award is renewable annually.
Key Information of United Italian American Inc. Scholarship
Study Details
Country of Study
United States
Scholarship Details
Intended Level of Study
Undergraduate
United Italian American Inc. Scholarship Timeline
January 2023
Application Open Date
Applications open on January 4.
April 2023
Submission Deadline
The submission deadline is on April 4.
Scholarship Eligibility
To be eligible to apply, applicants must meet the following criteria.
Eligible Grade: All
Maximum Age: Any
Required GPA: Any
Geographic Eligibility: Rhode Island
Gender: Any
Race/Ethnicity: Any
Application Requirements
Here's what you need to submits besides your application.
Financial Information
Grade transcript
How to ace the United Italian American Inc. Scholarship
1
Keep your grades up
This scholarship program is very competitive and despite there being no specific GPA required, students must show academic excellence and superior achievement. So work hard on keeping your grades up and maintaining your GPA. Grades will be an indicator of how dedicated and serious you are.
2
Provide transcripts & achievements
We advise you to use the official transcript of your high school studies for the application. If applicable, add any honors and achievements received as well.
3
Engage in Extracurricular activities
Extracurricular activities and community service where leadership is demonstrated are crucial for this application. Demonstrate the leadership roles you undertook in your community and/or school, and describe any challenges you faced, and how you overcame them.
4
Have your application reviewed
Prior to submission, double-check your application for any mistakes and seek review from instructors or mentors before submitting your application to make sure everything is correct and all necessary information is provided.
How the United Italian American Inc. Scholarship is Judged
The scholarship evaluates how well the applicant meets the scholarship requirements listed on the application page, including their superior academic achievement and leadership experience in school and community.
Why We Love the United Italian American Inc. Scholarship
Encourages and appreciates excellence
The program appreciates academic excellence and motivates students to work hard to reach their goals. With a scholarship attainable, high school students are more encouraged to pursue undergraduate degrees in the fields of their choice.
It is open to all
The scholarship program is open to all students of Rhode Island who meet the requirements without any discrimination against race, religion, ethnicity, gender, etc.
For tuition and other education expense
The scholarship assists students in lifting the financial burden they face in college.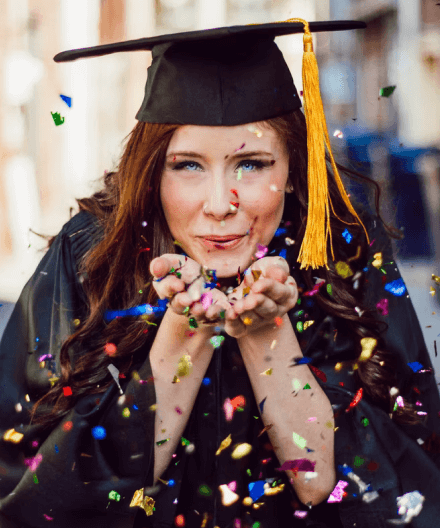 5 Facts About the United Italian American Inc. Scholarship
Not specific to some majors
The scholarship is open to college students studying any major of their choice.
Not specific to schools
Applicants can attend any school of their choice.
Renewable scholarship
The scholarship is renewable by reapplying each year.
Open to Rhode Island students only
Only students from Rhode Island are eligible to apply.
Open to financially unstable students
The scholarship is available to only students in financial need and requires a financial worksheet and Free Application for Federal Student Aid (FAFSA) form to be submitted.