James Alan Cox Foundation Scholarships
11/15/2022
Submission Deadline
Explore Similar Scholarships
College Major:
Location:
Grade Level:
Whether you're a photojournalism student or are aspiring to be one, the costs of equipment and tuition are high. To help them, the James Alan Cox Foundation is awarding a total of 11 students with scholarships or cameras based on work submitted. The awards are divided into three categories: high school students with still photography, college students with video projects and still photography, and graduate students with video projects.
Five of the high school students will be chosen to win a DSLR camera. Five college students will be awarded a scholarship worth $2,500, however, four will be chosen for video work and only one for still photography. Finally, only one graduate student will be chosen based on a video project.
To apply, depending on the category they fit into, the student must submit a photograph or a video that tells a story. This is a broad topic, and the applicant may approach it however they like. You only get one application, so try to make the best of it!
Key Information of James Alan Cox Foundation Scholarships
Study Details
Area of Study
Photography
Photojournalism
Country of Study
United States
Scholarship Details
Intended Level of Study
Undergraduate
Vocational/Technical School
High School
James Alan Cox Foundation Scholarships Timeline
July 15, 2022
Application Open Date
This is when the application period starts.
November 15, 2022
Application Deadline
This is the last day to apply.
December 15 2022
Award results
If your work has been selected, this is when you will be notified.
Scholarship Eligibility
To be eligible to apply, applicants must meet the following criteria.
Eligible Grade: High School Freshman – Postgraduate
Maximum Age: Any
Required GPA: Any
Geographic Eligibility: United States
Gender: Any
Race/Ethnicity:
Application Requirements
Here's what you need to submits besides your application.
Video Submission
Grade transcript
Essay
Recommendation letters
How to ace the James Alan Cox Foundation Scholarships
1
Be careful when writing
Even if the award is decided based on your work, the essay is still important, so be careful with the way you write. This includes grammar, spelling, and vocabulary.
2
Have a good recommendation
If one of your teachers can give you a good recommendation letter, then you're one step ahead!
3
Look at things from a different perspective
Your idea may come to you by observing everyday things. What might seem ordinary may tell an amazing story.
4
Think of things that are possible
Sometimes, our ideas are a bit too great for our situation. Think of things that you can do with what you have.
How the James Alan Cox Foundation Scholarships is Judged
The foundation is looking for works that tell a story, and even though they give suggestions, you may approach it in any way you want. Other than the photojournalism work, you will also have to submit an essay, your grade transcript, and a recommendation letter, so don't forget anything!
Why We Love the James Alan Cox Foundation Scholarships
Lots of winners
The foundation gives a lot of chances to win!
Gives students creative liberty
With a broad topic, they can have any kind of idea, as long as it fits into the topic.
No minimum GPA
This award is chosen not by your grades, but by your work.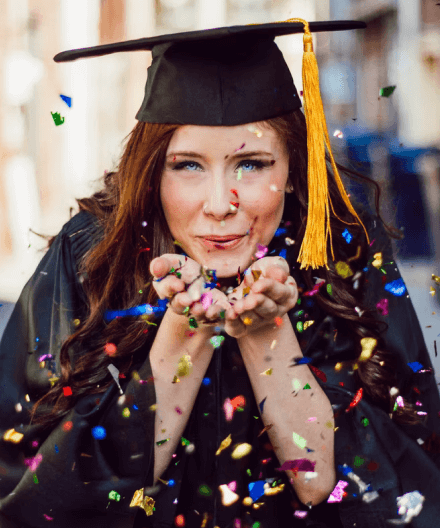 5 Facts About the James Alan Cox Foundation
They work on donations
They are able to provide this many scholarships because of generous donors.
Their main goal is to help students
The foundation was created exclusively to give scholarships to creative and talented photojournalists.
Founded in memory of a photojournalist
James Alan Cox was a successful photojournalist who, unfortunately, passed away at a young age.
Any nationalities welcome
As long as you are a student in an American institution, you are welcome to apply.
Awarding since 2008
The foundation has been giving scholarship awards for 14 years.