Stephen J Brady Stop Hunger Scholarships
$5,000–$10,000
Award Amount
12/5/2022
Submission Deadline
Explore Similar Scholarships
Location:
The Stephen J. Brady Stop Hunger Scholarship is named after the foundation's founder and former president, Stephen Brady, who actively fought to end hunger in the United States. Their aim is to help young innovators create ways to spread awareness and actively fight hunger. Additionally, they provide financial backing to many hunger-related charities in the United States.
The scholarship is awarded to young students who spread awareness and are creating innovative solutions to fight against hunger. The ages of the awardees range from 5 to 25 years old and each of the five awardees will receive a $5000 scholarship. In addition to the scholarship offered to the awardees, a $5,000 grant will be awarded to their hunger-related charities.
The scholarship and grants are awarded through the Sodexo Stop Hunger Foundation. In addition to the $10,000 in scholarships and grants awarded to students, Sodexo employees are also awarded a $5,000 grant. This grant can be used to donate to a non-profit hunger-related organization of their choice.
Key Information of Stephen J Brady Stop Hunger Scholarships
Study Details
Country of Study
United States
Scholarship Details
Intended Level of Study
Any
Award Amount
$5,000–$10,000
Stephen J Brady Stop Hunger Scholarships Timeline
5 October 2022
Application Open Date
The application opening date is usually in October annually.
5 December 2022
Submission Deadline
All applications need to be submitted by this date, no late applications will be considered.
Scholarship Eligibility
To be eligible to apply, applicants must meet the following criteria.
Eligible Grade: All
Age: 5 – 25
Required GPA: Any
Geographic Eligibility: United States
Gender: Any
Race/Ethnicity:
Application Requirements
Here's what you need to submits besides your application.
How to ace the Stephen J Brady Stop Hunger Scholarships
1
Read the testimonials of previous winners
Use the testimonials of previous winners as a guide for what is required for you to stand out. In these testimonials, they describe how they actively fought against hunger. This can help you further understand what the scholarship is looking for in an awardee and help you put your best foot forward.
2
Show commitment to the cause
You are required to demonstrate your commitment to fighting hunger. If you are passionate about the cause, then it is not too late to start contributing to the fight against hunger. You can start small by looking at organizations near you that are actively working to stop hunger. If you have been actively contributing, then be sure to show your passion and determination in stopping hunger.
3
Be resourceful and innovative
In your own capacity, create innovative ways to fight against hunger. Encourage the members of your community to contribute to the cause. Think about how you and your community can help the fight against hunger.
4
Do not apply for the wrong reasons
The scholarship is a wonderful opportunity for many students to have their efforts recognized. Furthermore, it also helps other organizations in their fight against hunger. Do not apply for the scholarship if you are not passionate about fighting to stop hunger. Be honest with yourself and allow other students who are to apply instead.
How the Stephen J Brady Stop Hunger Scholarships is Judged
Applicants must show an ongoing dedication to their community and the cause. They must volunteer at soup kitchens and shelters without pay, while either making donations, raising funds, or getting people in their community to contribute as well. Additionally, applicants need to be actively spreading awareness about the hunger pandemic in America.
Why We Love the Stephen J Brady Stop Hunger Scholarships
The award is not only for tuition
The scholars can decide what they would like to use their $5,000 scholarship for. As long as it is school-related, they are able to use it and pay for things such as books, stationery, or even accommodation.
The foundation contributes to other causes
Besides fighting against hunger, the Sodexo Foundation also encourages its employees to participate in community volunteerism. They also support programs that empower women.
The foundation takes action against COVID-19
As an organization that is continuously working to fight hunger, this means that they have to be working with a lot of people and goods that will be consumed. They have not stopped their fight against hunger in light of the pandemic, and have taken the necessary steps to ensure overall safety and minimize the spread of COVID-19.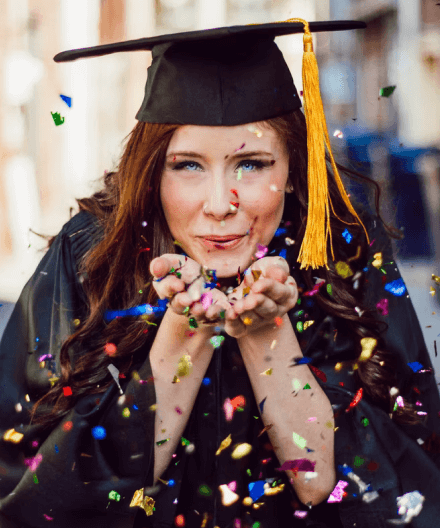 5 Facts about the Stephen J Brady Stop Hunger Scholarships
Scholarships will be put into a fund
If a student is awarded the scholarship but is not yet enrolled in a college or university, their $5,000 scholarship will be put into a trust fund until it needs to be utilized by the student.
They plan to eradicate hunger by 2030
The Sodexo Hunger Foundation has set a goal of eradicating hunger by 2030 through the help of their organization and other hunger-related organizations.
The program has been around since 2007
The program has been ongoing for 15 years, with the Sodexo Foundation awarding more than $850,000 in grants and scholarships.
The Sodexo Hunger Foundation Servathon
Every year in April, the organization joins forces globally to fight hunger in local communities by hosting fundraisers, food drives, volunteering at food banks, donating surplus, and payroll deductions.
Sodexo has cause-related partnerships
The foundation has several partnerships within Sodexo supplier networks in which products are sold and part of the profit benefits the foundation, contributing to the cause.