Jacobs Holly A. Cornell Scholarship
12/20/2022
Submission Deadline
Explore Similar Scholarships
Jacobs Holly A. Cornell Scholarship was founded in 1990 to encourage and support excellent female and minority students pursuing advanced training as graduate students in the field of water supply and treatment. The scholarship amount is an award of $10,000.
The scholarship award is open to students in the United States, Canada, and Mexico. The award is to aid students' education and increase the number of people in the water industry.
The AWWA committee will determine who gets the scholarship award. The funds will then be sent directly to the school for the student.
Key Information of Jacobs Holly A. Cornell Scholarship
Study Details
Area of Study
Water Science
Water Technology
Water Works
Country of Study
Canada
Mexico
United States
Scholarship Details
Intended Level of Study
Postgraduate
Jacobs Holly A. Cornell Scholarship Timeline
October 1, 2022
Application Opening Date
Applications open in early October.
December 20, 2022
Application Deadline
Application submissions will no longer be accepted from this date.
Scholarship Eligibility
To be eligible to apply, applicants must meet the following criteria.
Eligible Grade: Graduate – Postgraduate
Maximum Age: Any
Required GPA: Any
Geographic Eligibility: Canada, Mexico, United States
Gender: Women
Race/Ethnicity: Alaskan Native, Asian American, Black, Hispanic, Native Hawaiian, Native North American, Pacific Islander
Application Requirements
Here's what you need to submits besides your application.
How to ace the Jacobs Holly A. Cornell Scholarship
1
Apply early
Early applications give the scholarship committee enough time to catch up on you.
2
Review your application
Dot your i's and cross and t's. Ensure all information is filled in because an incomplete application will not be considered for the scholarship.
3
Select a recommender wisely
Get a trusted teacher or faculty member to write a well-recommended letter for you.
4
Participate in extracurriculars
Extracurriculars increase your chance of winning the scholarship.
How the Jacobs Holly A. Cornell Scholarship is Judged
Candidates will be judged based on their interest in water studies and research. They will also be assessed based on academic excellence and recommendation letters.
Why We Love the Jacobs Holly A. Cornell Scholarship
Employment opportunities
The AWWA creates employment opportunities for individuals in the society
Students from any school are eligible
Students in any U.S. accredited institution can participate in the scholarship.
Applicants get to reapply
Candidates who didn't get to win the scholarship the previous year can apply again.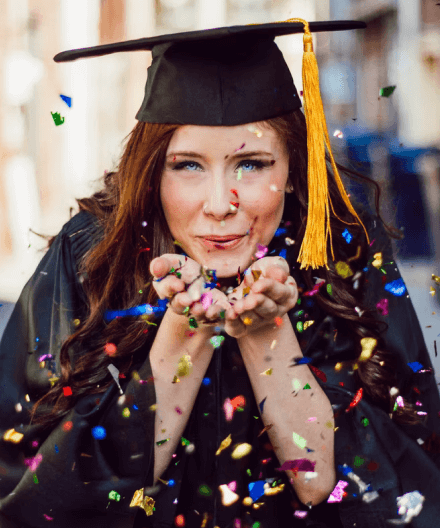 5 Facts About the American Water Works Association
Founded in 1881
On March 29, 1881, 22 men representing several states in the United States founded the American Water Works Association.
Largest organization of its kind globally
They remain the largest water works association in the world with over 51,000 members.
AWWA runs more than 17 scholarship programs
To continue to contribute to the water society, AWWA runs up to 17 scholarships to bring in more volunteers to the association.
They have established preeminent organizations
Three other preeminent organizations have been founded by the AWWA to provide safe water.
AWWA creates volunteering opportunities
Volunteering opportunities are offered by the AWWA to contribute to society and produce more water professionals.