Collegiate Inventors Competition
$1,500–$15,000
Award Amount
6/7/2023
Submission Deadline
Explore Similar Scholarships
Grade Level:
The National Inventors Hall Of Fame has a multi-pronged mission. The organization both celebrates the great inventors of yesterday, while also fostering a supportive environment for the greater inventors of tomorrow. The latter is most obvious with its renowned challenge, the Collegiate Inventors Competition, open to any student studying in the U.S.
The recipients of this prize are consistently at the cutting edge of their fields, even though they're just at the beginning of their careers. Together with their advisers, and other team members, competitors have the chance to improve and advance their inventions by networking. Students only have to be studying in the U.S. to enter, which means any nationality may enter the competition.
Students may enter as individuals or in a team. Inventions must not be patented or released to the public yet. Submissions must consist of an essay describing the invention, a patent/literature search and summary, recommendation letters from a faculty adviser, and any relevant supporting information regarding the invention.
Key Information of Collegiate Inventors Competition
Study Details
Country of Study
United States
Scholarship Details
Intended Level of Study
Any
Award Amount
$1,500–$15,000
Collegiate Inventors Competition Timeline
March 2023
Applications open
Applications for submission open in spring every year.
June 2023
Submission deadline
All submissions must be made by June.
October 2023
Final Judging and Awards
Finalists attend the final judging session in Washington, D.C. Winners will be announced at the end of the event.
Scholarship Eligibility
To be eligible to apply, applicants must meet the following criteria.
Eligible Grade: Undergraduate – Postgraduate
Maximum Age: Any
Required GPA: Any
Geographic Eligibility: Any
Gender: Any
Race/Ethnicity: Any
Application Requirements
Here's what you need to submits besides your application.
Special Project
Essay
Recommendation letters
Faculty endorsement
How to ace the Collegiate Inventors Competition
1
Make sure you can easily explain it
You need to be able to explain what your invention is in a very clear and understandable way. This means that your written description should be free of grammatical and spelling errors. It also means that when you present your invention in a networking setting that it can be easily understood by anyone.
2
Get started early
The earlier you get going on planning your invention, the better off you'll fare. Looking over past winners, it's clear that they weren't the result of a couple of nights' work. Give yourself as much time as possible to keep time on your side.
3
Make it for the masses
While niche products with revolutionary implications can often take home 2nd or 3rd prize at this competition, the 1st place winner almost always has an invention that would affect the lives of millions. When it comes to this competition, size does matter.
4
Make it concise
Your invention might be quite complex and grounded in complicated science, but you need to simplify your description and explanation. In particular, your written portion should not be full of jargon and be verbose. Ensure that you convey all the necessary information without bogging it down in complicated and convoluted wording.
How the Collegiate Inventors Competition is Judged
Submissions are largely judged based on the invention's potential and likelihood of changing the world. Applicants are judged on their written submissions – judges are looking for descriptions and abstracts that are highly informative without being overly complicated or verbose. Make your presentation concise and clear but ensure that you have included all the required information.
Why We Love the Collegiate Inventors Competition
The winners change the world
Most scholarships have applications that you'll likely forget, but, if you've got something worth submitting for this competition, you'll remember it forever. The winning submissions for this competition are so substantial that the world might remember it, too.
It's highly competitive
Unlike many competitions, you'll already need to have some college experience under your belt before applying to this one. Past year's winners have come from some of the best schools in the country, such as John Hopkins University, Caltech, and MIT.
You win a trip
Finalists must attend the final judging session in Washington, D.C.; their airfare and hotel are paid for. Even if you don't win the top prize, there's still a chance to network and gain invaluable skills.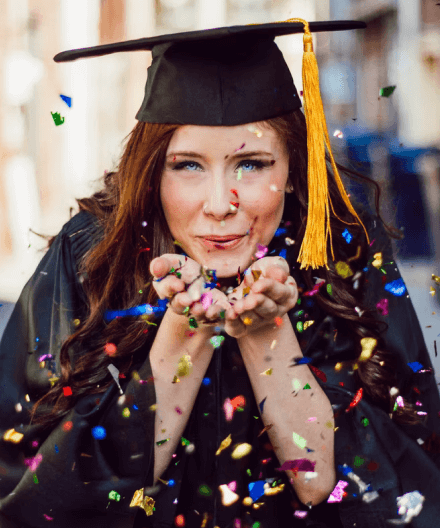 5 Facts About Inventors
Vaseline's creator claimed to eat a spoonful daily
Robert Chesebrough lived to be 96 years old.
Gates, Jobs, and Edison…
Had something in common: the lack of a college degree.
Bubble wrap was an accident
They were apparently trying to make the world's first 3D plastic wallpaper.
Volvo invented the three-point seat belt
They proceeded to allow every other manufacturer to use it, free of charge — and 50 years later, the world still sees Volvo as the industry leader in car safety.
The Super Soaker inventor worked at NASA
Lonnie Johnson worked at NASA's Jet Propulsion Lab and also invented the Nerf Gun.