IPAA Aviation Scholarship
4/1/2023
Submission Deadline
Explore Similar Scholarships
Location:
Grade Level:
The Iowa Public Airports Association(IPAA) encourages careers in aviation by offering scholarship opportunities. IPAA is an organization that unites members of the aviation industry in an effort to educate them on the value of airports in Iowa and to champion more use of public airports. Each year, the IPAA Aviation Scholarship is awarded to students pursuing careers in the aviation industry.
To qualify for this scholarship, you must be a graduating high school senior who is passionate about the Iowa aerospace industry or a full-time undergraduate student pursuing a degree in aviation. Candidates must demonstrate great academic performance with a GPA score of 2.5 or higher. In addition, they must demonstrate proactiveness in extracurricular activities involving aviation.
The scholarship is awarded on an annual basis. The winning scholar is awarded an amount of $2,000. These funds can be used to cater to their educational-related expenses such as tuition and fees.
Key Information of IPAA Aviation Scholarship
Study Details
Country of Study
United States
Scholarship Details
Intended Level of Study
Undergraduate
Vocational/Technical School
IPAA Aviation Scholarship Timeline
January 2023
Application Opening Date
Applications open on January 1.
April 2023
Submission Deadline
The submission deadline is on April 1.
Scholarship Eligibility
To be eligible to apply, applicants must meet the following criteria.
Eligible Grade: High School Senior – Undergraduate
Maximum Age: Any
Required GPA: 2.5
Geographic Eligibility: Iowa
Gender: Any
Race/Ethnicity: Any
Application Requirements
Here's what you need to submits besides your application.
Short Answers
Essay
Grade transcript
Recommendation letters
How to ace the IPAA Aviation Scholarship
1
Pay attention to detail
Pay attention to every minute detail to ensure that you have the correct information filled out in the application form with no errors. Candidates are encouraged to respond to all parts of the application completely and submit all necessary attachments as they will all be used as a basis for their ranking.
2
Show passion for non-academic engagements
IPAA encourages and embraces students who show consistent participation in activities that support and improve the aviation industry as well as the community at large. Therefore, you should demonstrate your engagement in extracurricular activities within the aviation space.
3
Plan your autobiography and essay
Before writing your autobiography and essay, take time to develop an outline that will act as your guide. Note down the key points which must include your goals and purpose, accomplishments, challenges, and how your experiences have had an impact on you.
4
Write in phases
Once you have settled on a specific plan, proceed by first writing a draft of your autobiography and essay. Review and edit these drafts, either alone or with the help of a third party, until you have a final and satisfactory copy to submit.
How the IPAA Aviation Scholarship is Judged
Applications are judged based on a candidate's response to the questions and requirements listed on the application form.
Why We Love the IPAA Aviation Scholarship
Short essays
Candidates are expected to respond to the essay prompt in a document that is not more than a single page.
A chance to network
IPAA Aviation Scholars are always invited to events and conferences hosted by IPAA; this gives them a chance to network and learn from industry professionals.
Merit-based scholarship
All candidates are judged and selected based on the quality of their submission and their financial ability is not a factor in the selection process.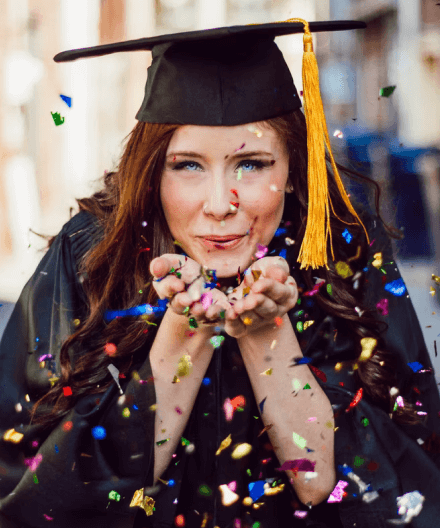 5 Facts About IPAA Aviation Scholarship
Over $4,000 in scholarships
Since the inception of the scholarship program in 2018, IPAA has awarded more than $4,000 in scholarships to deserving students.
The scholarship is a one-time award
Previous recipients of the IPAA Aviation Scholarship are not allowed to reapply for the same scholarship.
Members of the public can join IPAA
IPAA membership is open to individuals already in airport management, aviation authorities, government agencies, students, and those starting out in their aviation careers.
Applicants must be U.S. citizens
All applicants must be legal citizens of the United States residing or studying in Iowa State.
IPAA Board of Directors reserve all rights
The award money is disbursed at the sole discretion of the IPAA Board of Directors.