Iowa State University Forever Scholar Award
1/10/2023
Submission Deadline
Explore Similar Scholarships
Location:
Grade Level:
Iowa State University of Science and Technology is a school that invests in its students. They do this not only by giving them the best education they can but also by giving scholarships to those who are just starting their academic life.
They offer two scholarships for students who have just enrolled, and one of them is the Forever Scholar Award. $8,000 is paid over four years and is made for those students who excel in their studies.
Applicants need a minimum GPA of 3.6 out of 4.0 and a good core course count or high standardized test scores. It is not necessary to submit a separate application for this award, by applying to the school you automatically apply for this award too.
Key Information of Iowa State University Forever Scholar Award
Study Details
Country of Study
United States
Specific Schools
Iowa State University
Scholarship Details
Intended Level of Study
Undergraduate
Iowa State University Forever Scholar Award Timeline
September 2022
Application Opening Date
Applications open on September 15.
January 2023
Submission Deadline
The submission deadline is on January 10.
Scholarship Eligibility
To be eligible to apply, applicants must meet the following criteria.
Eligible Grade: High School Senior – High School Graduate
Maximum Age: Any
Required GPA: 3.6
Geographic Eligibility: Iowa
Gender: Any
Race/Ethnicity: Any
Application Requirements
Here's what you need to submits besides your application.
Grade transcript
Recommendation letters
Standardized Test Scores
How to ace the Iowa State University Forever Scholar Award
1
Start the application process right away
You should start the application process as soon as possible. This will allow you enough time to acquire all necessary documents, contact your referees or recommenders, and complete all forms. Have everything organized and planned to avoid any last-minute complications.
2
Keep your grades up
This scholarship program is very competitive. It is merit-based therefore only those with a GPA of 3.6 or higher have better chances of winning. So work hard on keeping your grades up and maintaining your GPA. Grades will be an indicator of how dedicated and serious you are.
3
Choice of references and early notifications
Your references or recommenders must be those who know you well enough to be willing to speak to your abilities and demonstrate why you make the perfect candidate for this scholarship. So, choose them wisely. Also, contact them and send them the required forms very early on to allow them enough time to complete them.
4
Do well on your SATs
Standardized test scores count a lot for this scholarship as well. Do your best as this award is based on merit for exceptional students to join the university's alumni.
How the Iowa State University Forever Scholar Award is Judged
Applications are based on academic excellence and compelling answers detailing the degree program of desire and future career goals.
Why We Love the Iowa State University Forever Scholar Award
Only one application
By applying for the school, you're also applying for the scholarship. The application process is easy with minimum requirements.
Prize distributed evenly
The prize is distributed over four years, which means you get paid $2,000 every year and don't need to worry about reapplying every year.
Students from any major
There is no limitation of course for this scholarship. All study fields at the university are applicable for this program.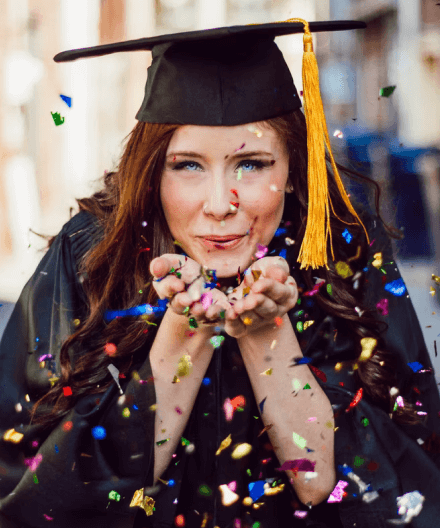 5 Facts About Iowa State University Forever Scholar Award
Only high school graduates are eligible
Applicants must be high school graduates in Iowa.
Application is for the fall semester
This scholarship is only provided for the fall semester.
For full-time students only
All interested students must be full-time.
Homeschooled students are eligible
Those who were homeschooled can only participate if they have grades assigned by an independent institution.
Other scholarships available
There are two scholarships for freshmen, the student will be assigned to the one they best fit into.