Iowa Tuition Grant
7/1/2023
Submission Deadline
Explore Similar Scholarships
Location:
Grade Level:
The Iowa College Aid Commission seeks to support undergraduate students pursue undergraduate degree programs and reach their career goals. The Iowa Tuition Grant is one of the financial incentives offered by Iowa College Aid. The prizes, which range in value from $225 to $7,500, are given out each year to Iowans enrolling in one of the state's accredited private colleges or universities.
Candidates must be Iowa residents, enrolled in an eligible Iowa private college or university for an undergraduate associate or bachelor's degree, have completed the FAFSA application, and have an appropriate Expected Family Contribution (EFC) on the FAFSA.
Since the only application format is the FAFSA, keep in mind the necessary process. Information about you and your financial position is requested in the FAFSA questions. You could be required to provide more information depending on your specific situation (for example, whether you are a U.S. citizen or what tax form you used).
Key Information of Iowa Tuition Grant
Study Details
Country of Study
United States
Scholarship Details
Intended Level of Study
Undergraduate
Iowa Tuition Grant Timeline
October 2022
Application Opening Date
Applications open on October 1.
July 2023
Submission Deadline
The submission deadline is on July 1.
Scholarship Eligibility
To be eligible to apply, applicants must meet the following criteria.
Eligible Grade: Undergraduate
Maximum Age: Any
Required GPA: Any
Geographic Eligibility: Iowa
Gender: Any
Race/Ethnicity: Any
Application Requirements
Here's what you need to submits besides your application.
Financial Information
School Verification
How to ace the Iowa Tuition Grant
1
Complete the FAFSA
The FAFSA must be submitted on time, which is the most crucial aspect of the application process. You will just need to send your application t in this format, so don't wait until the last minute and prepare all the data you will need to provide.
2
Remember important dates
Check the official page of the organization to be aware of any news regarding the deadlines to apply. This is crucial so that you do not miss the opportunity.
3
Make sure you get the necessary documents
You must demonstrate your residency in Iowa, enrollment in a private college or university, and a qualifying Expected Family Contribution (EFC) on the FAFSA in order to be eligible. Don't wait to ask for a paper from a company if you need one.
4
Check your email
After submitting the FAFSA, you will receive an email. There, the Iowa Tuition Grant award can be discovered in the financial aid award letter that lists the loans, scholarships, and grants that are available to you.
How the Iowa Tuition Grant is Judged
Applications are assessed on the quality of the application and the accuracy of the financial information provided. The committee will consider the timeliness of FAFSA delivery as well as the satisfaction of administrative requirements such as residency and student status.
Why We Love the Iowa Tuition Grant
Values the importance of education
The program supports students and encourages them to take on undergraduate studies to reach their career goals without the financial burden it comes along. It also allows access to higher education to the less fortunate.
Full- and part-time students
Grants are available for up to four years of full-time undergraduate study for recipients. Adjusted amounts may be available for part-time students.
Money does not need to be repaid
The best part is that because it is given in the form of a grant rather than a loan, there is no obligation to repay it.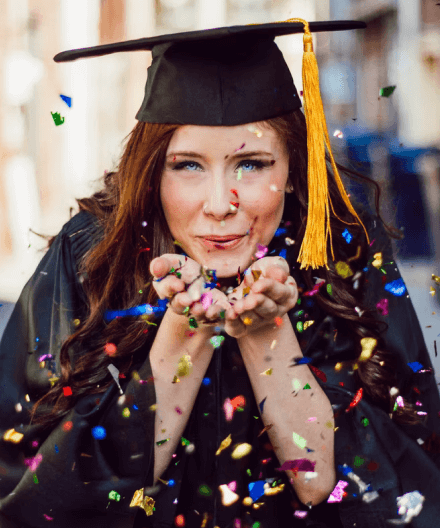 5 Facts About Iowa Tuition Grant
Their mission
The Iowa College Aid promotes and assists Iowans in pursuing post-secondary education opportunities in order to improve family and community achievement.
Almost $80 million every year
They have 15 different scholarship, grant, and loan forgiveness programs with a combined annual budget of approximately $80 million.
Benefits for the entire state
Each year, they give out more than 25,000 financial aid awards to pupils in all 99 Iowa counties.
Created in 1963
The Iowa College Student Assistance Commission was established by the Iowa General Assembly and has been the state's student financial aid organization for more than 50 years.
The board of commissioners oversees grant
A board of commissioners is chosen to represent all facets of higher education in Iowa, as well as educators, students, parents, legislators, and the general public.