Elevate Scholarship Program
3/15/2023
Submission Deadline
Explore Similar Scholarships
College Major:
Location:
Grade Level:
Elevate Iowa created the Elevate Scholarship program to ease the financial burdens of college and encourage high school graduates to pursue higher education. The program awards 15 high school seniors who plan to enroll in an Iowa community college in the fall to pursue a career in advanced manufacturing with $500 scholarships. Welding, computer numerically controlled (CNC) machining, industrial automation, industrial maintenance, robotics, tool and die, and transportation and logistics are examples of training programs that qualify.
The goal of the Elevate program is to create more than 208,858 employment in manufacturing for Iowans. Although many well-paying professions necessitate education and training after high school, many do not necessitate the frequently prohibitive cost of a bachelor's degree. With the Elevate program, one can pursue a manufacturing profession and start earning money sooner.
Promoting excellent careers in advanced manufacturing is Elevate Advanced Manufacturing's mission. For Iowa high school seniors interested in attending one of the state's 15 community colleges to pursue a manufacturing-related degree, Elevate is offering fifteen ($15) $500 scholarships as of 2018. One scholarship will be given to each college region.
Key Information of Elevate Scholarship Program
Study Details
Area of Study
Logistics
Manufacturing
Robotics
Welding
Country of Study
United States
Specific Schools
Des Moines Area Community College
Eastern Iowa Community College
Hawkeye Community College
Indian Hills Community College
Iowa Central Community College
Iowa Lakes Community College
Iowa Valley Community College
Iowa Western Community College
Kirkwood Community College
Northeast Iowa Community College
North Iowa Area Community College
Northwest Iowa Community College
Southeastern Community College
Southwestern Community College
Western Iowa Tech Community College
Scholarship Details
Intended Level of Study
Undergraduate
Elevate Scholarship Program Timeline
January 2023
Application Opening Date
Applications open on January 1.
March 2023
Submission Deadline
The submission deadline is on March 15.
Scholarship Eligibility
To be eligible to apply, applicants must meet the following criteria.
Eligible Grade: High School Senior
Maximum Age: Any
Required GPA: Any
Geographic Eligibility: Iowa
Gender: Any
Race/Ethnicity: Any
Application Requirements
Here's what you need to submits besides your application.
How to ace the Elevate Scholarship Program
1
Identify the field you wish to pursue
Applicants must intend to enroll in manufacturing, robotics, logistics, or welding courses. You can do the self-assessment provided to help determine what career suits you best.
2
Write captivating motivational responses
Describe why you want an Elevate Scholarship, what inspired you to pursue a career in advanced manufacturing, and your professional goals in relation to your major.
3
Develop your work to be unique
Make sure your answers have been completely developed before submitting the final version by outlining it and writing numerous revisions of it.
4
Have your application reviewed before submission
Your chances of finally having an original, excellent, and well-written application enhance if you ask your teachers and academic advisors to check your materials.
How the Elevate Scholarship Program is Judged
Applications are evaluated on their creativity and uniqueness in their essay based on career motivation to pursue a course in advanced manufacturing or robotics.
Why We Love the Elevate Scholarship Program
The reward can be used for anything
You will receive $500 as the winner to go toward your needs, whether educational or otherwise. You can use this money to pay for items like tuition, books, and supplies.
No discrimination
The program is open to all Iowa residents as long as they meet the scholarship requirements. The program supports equality and has no discrimination against gender, race, ethnicity, religion, etc.
Industry training and exposure
Students who win the scholarship have a rare opportunity to receive industry training and exposure from Elevate Advanced Manufacturing as a business resource.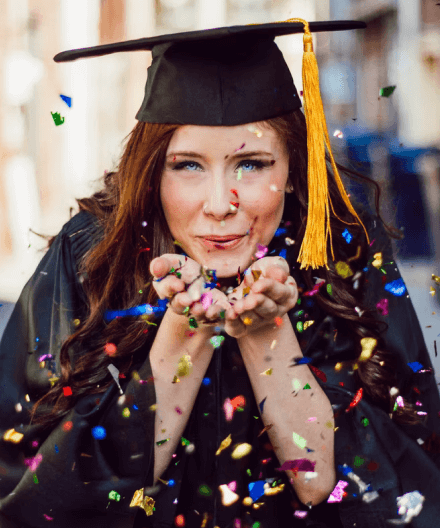 5 Facts About Elevate Scholarship Program
Specific to certain fields of study
Applicants may only choose undergraduate courses of study relating to welding, computer numerically controlled (CNC) machining, industrial automation, industrial maintenance, robotics, tool and die, and transportation and logistics.
Geographically restricted
Elevate Scholarship Program is only based in Iowa
Many scholars develop lucrative careers
Graduate students employed in the disciplines of robotics operators, industrial automation, computer numerically controlled (CNC) machining, welding, and industrial automation have all been Elevate Scholarship Program Scholars.
The awards are only given once
Successful applicants will receive a one-time scholarship that will not be renewed for subsequent school years.
The foundation has notable partnerships
The Manufacturing Institute's Dream It. Do It. initiative counts Elevate as a national partner.