Iowa Scholarship for the Arts
4/1/2023
Submission Deadline
Explore Similar Scholarships
College Major:
Location:
Grade Level:
The Iowa Arts Council was established in 1967 with the mission of developing the cultural arts ecosystem of Iowa through a set of programs meant to nurture cultural leadership and networking.
The organization is working with its partners, the National Endowment for the Arts and Arts Midwest to make the goal of culturally vibrant communities in the state possible. The multidimensional programs help to target people from all backgrounds.
The Iowa Scholarship for Arts is one such initiative designed to empower art students with a passion for making a name in the field. The $2,500 scholarship is awarded once annually. Up to four students are awarded each year. Applicants must be residents of Iowa, submit essays, recommendation letters, and three to five artistic work samples that best represent the quality and type of artwork the applicant creates.
Key Information of Iowa Scholarship for the Arts
Study Details
Country of Study
United States
Scholarship Details
Intended Level of Study
High School
Iowa Scholarship for the Arts Timeline
December 2022
Application Opening Date
Applications open on December 1.
April 2023
Submission Deadline
The submission deadline is on April 3.
April 2023
Awards Announcement Date
Winners are announced on April 29.
Scholarship Eligibility
To be eligible to apply, applicants must meet the following criteria.
Eligible Grade: High School Senior
Maximum Age: Any
Required GPA: Any
Geographic Eligibility: Iowa
Gender: Any
Race/Ethnicity: Any
Application Requirements
Here's what you need to submits besides your application.
Essay
Recommendation letters
Present Work Experiences
Portfolio
How to ace the Iowa Scholarship for the Arts
1
Demonstrate commitment to a career in arts
The selection committee seeks candidates who are fully willing to pursue a career in arts. This commitment should be reflected in your answers. Describe how art has affected your life and how you are determined to develop with it.
2
Submit artworks that emphasize diversity
The Iowa Arts Council attaches huge importance to diversity and inclusion. Try to portray that through your pieces of art. Your work sample can be visual, literary, or performance depending on your specialty. Make sure you adapt to all the guidelines related to your specialty. Samples of the highest quality win, so give it your best.
3
Reveal ambition
You should reveal a highly ambitious but rational mindset. Speak of some of your objectives after entering the professional domain like opening an art gallery or maybe teaching the underprivileged.
4
Write a coherent essay
Coherence, conciseness, and clarity are the key to any good essay. Make sure you don't lose the reader's interest. Speak about your ambition, goals, and aspirations and what you seek to achieve. Convince the judges that you make the best fit and don't forget to talk about your work sample submitted in your essay.
How the Iowa Scholarship for the Arts is Judged
The selection committee assesses applicants on their essays, artworks, letter of recommendation, and overall application quality.
Why We Love the Iowa Scholarship for the Arts
Flexibility in artworks submission
Applicants can choose from three different types of artistic disciplines. Samples of literary, visual, and performing arts can be submitted.
Payments made directly to college
It ensures that your funding is not utilized on any other commitment that could disrupt your education. Now you have an incentive to complete your degree program.
A career-oriented scholarship
The grantees are trained and encouraged to decide their passion early on. This keeps them focused and ultimately better professionals in the field.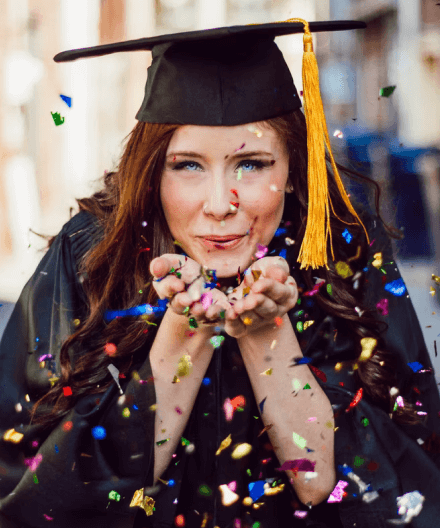 5 Facts About Iowa Scholarship for the Arts
The body catalyzes innovation
Since its inception, the Iowa Arts Council has fostered innovation in the field of arts.
IAC promotes arts socio-economic value
The organization provides recognition to artists for far-reaching impact.
Strategic partnerships negotiated by IAC
The Iowa Arts Council has developed strong linkages with various bodies for attracting greater investments.
The organization connects experts to students
Iowans are connected to experts in the field for imparting best learning practices.
Accessibility is a major goal of the body
Reaching out to rural communities and creating art awareness is a key goal of the IAC.