Iowa Merit Awards for Dramatic Performance
7/28/2023
Submission Deadline
Explore Similar Scholarships
Location:
The Donna Reed Foundation created a scholarship program to award students who have exemplary performance in arts. The scholarship is merit-based and open to high school students who are qualified to be enrolled in post-secondary education in a performing arts major. Applicants must be Iowa residents.
Every year, the Donna Reed Foundation provides college scholarships worth $5,000 to five students who are to be enrolled in institutions of higher learning within the United States. Applicants are assessed on the quality of their performance, originality, and performance impact. The scholarship award amount is used to help pay for their college education.
The Donna Reed Foundation Scholars Program is known to bring the best out of performing arts enthusiasts. Most of the scholars have been mentored at an early age to create exceptional careers in performing arts, with some qualifying to be art directors at an early age. The scholars' program also ensures that the skills of the students are carefully nurtured while equipping them with much-needed life skills.
Key Information of Iowa Merit Awards for Dramatic Performance
Study Details
Country of Study
United States
Scholarship Details
Intended Level of Study
Undergraduate
Iowa Merit Awards for Dramatic Performance Timeline
January 2023
Application Opening Date
Applications open on January 10.
July 2023
Submission Deadline
The submission deadline is on July 29.
September 2023
Awards Announcement Date
Winners are announced in September.
Scholarship Eligibility
To be eligible to apply, applicants must meet the following criteria.
Eligible Grade: High School Senior
Maximum Age: Any
Required GPA: Any
Geographic Eligibility: Iowa
Gender: Any
Race/Ethnicity: Any
Application Requirements
Here's what you need to submits besides your application.
Essay
Grade transcript
Recommendation letters
Video Submission
How to ace the Iowa Merit Awards for Dramatic Performance
1
Practise many times before auditioning
Before recording your performance, it is very important that you practice many times with a live audience that will give you feedback. If possible, have friends who know performing arts to judge your performances during practice.
2
Reach out to past award winners
The previous winners of the award are within reach in Iowa. Reaching out to them will equip you with important insights that will position you at a place of advantage over other applicants.
3
Emphasize your passion for performing arts
The scholarship is awarded to students who have demonstrated passion and goals in the performing arts industry. Settle for nothing less, and vividly explain how the scholarship will help you achieve your career goals in the performing arts industry.
4
Get a good recommendation
Scholastic recommendations are regarded very highly by the scholarship awarding committee. Therefore, take your time to pick the best recommender that can skillfully write a good recommendation letter about you.
How the Iowa Merit Awards for Dramatic Performance is Judged
Applicants are assessed on their demonstrated art skills, dedication to performance, recommendations, and passion for performing arts in the future.
Why We Love the Iowa Merit Awards for Dramatic Performance
Importance placed on art talent
The scholarship award is laid mostly on the specific performing art talent and not just academic achievements. Most scholarships require applicants to write essays and go through a rigorous selection process.
Application process is simple
The scholarship application is not complicated. Applicants don't have to go through many processes in the application.
Introduction to great arts community
The recipients of the scholarship also get to be introduced to leading industry experts for mentorship and networking. From such opportunities, it is easy to build a great career.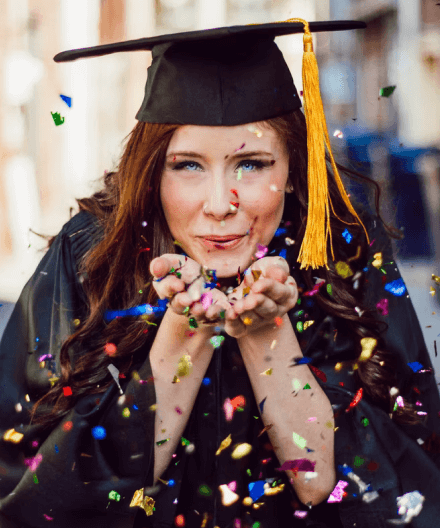 5 Facts about the Donna Reed Foundation
The Foundation supports national art competitions
The foundation has over the years supported local and national art competitions that recognize and award excellence in performing arts.
The Foundation has scholarship concerts
The foundation has created a scholarship live concert, where a live audience and judges decide the best performances which are awarded a scholarship.
The Foundation connects fans worldwide
Donna Reed's fans are connected by the Foundation through various events held virtually and in person in Iowa.
The Foundation supports young talent
Through an innovative approach, the Foundation has been supporting children's talents through the Children Musical Theater.
The scholars build great careers early
The foundation exposes scholars to great opportunities that help them to build exceptional careers in the performing arts industry.