Brian Pearson Memorial Scholarship
4/4/2023
Submission Deadline
Explore Similar Scholarships
Location:
Grade Level:
Iowa Games created the Brian Pearson Memorial Scholarship in honor of Brian Pearson. The scholarship is open to all high students in Iowa. The Brian Pearson Memorial Scholarship acknowledges and rewards the hard work and commitment of young people to succeed in their sport.
Every year, Iowa Games awards two high school students a $1,000 scholarship each to further their education in an Iowa college or university. They must be in junior or senior levels in high school. An award will be given to one male and one female applicant.
The scholarship requires applicants to have participated in any Iowa Games including the Summer Iowa Games and the Iowa Games Net Fest. All eligible applicants must submit essays, recommendation letters, community work experience, or extracurricular activities along with their academic and athletic records. The Brian Pearson Memorial Scholarship is based on responsibility, perseverance, and fairness. It equips students with opportunities to pursue their dreams.
Key Information of Brian Pearson Memorial Scholarship
Study Details
Country of Study
United States
Scholarship Details
Intended Level of Study
Undergraduate
Brian Pearson Memorial Scholarship Timeline
October 2022
Application Opening Date
Applications open on October 1.
April 2023
Submission Deadline
The submission deadline is on April 4.
July 2023
Awards Announcement Date
Winners are announced and awarded on July 29.
Scholarship Eligibility
To be eligible to apply, applicants must meet the following criteria.
Eligible Grade: High School Junior – High School Senior
Maximum Age: Any
Required GPA: Any
Geographic Eligibility: Iowa
Gender: Any
Race/Ethnicity: Any
Application Requirements
Here's what you need to submits besides your application.
Grade transcript
Present Work Experiences
Essay
Recommendation letters
How to ace the Brian Pearson Memorial Scholarship
1
Start the application process right away
You should start the application process as soon as possible. This will allow you enough time to acquire all necessary documents, contact your referees or recommenders, complete all forms and work on your personal statement. Have everything organized and planned to avoid any last-minute complications.
2
Emphasize athletic and academic achievements
List Iowa Games you have participated in and any other athletic honors, awards, and years involved. Further, describe your academic honors and awards including school and community service.
3
Essay objective and review
Your personal statement is your voice and the complete picture of your character, ambitions, and abilities. Make it concise, and interesting, and ensure it captures your pursuit of a degree. Tell the judges your story and what you hope to achieve. Stay focused and get a second or third eye review from your mentor or instructor.
4
Submit a complete application
Make sure all the sections are filled correctly. The organization does not accept any additional documents after the deadline.
How the Brian Pearson Memorial Scholarship is Judged
The scholarship requires applicants to have participated in any Iowa Games including the Summer Iowa Games and the Iowa Games Net Fest. Applicants must also submit a personal essay and have a history of community service.
Why We Love the Brian Pearson Memorial Scholarship
The program support athlete students
The program is designed to support athlete students; those who have a track record of athletic achievement in Iowa, especially the Summer Iowa Games and the Iowa Games Net Fest. It allows them access to higher education with less financial burden.
No discrimination
The program is open to all high school students in Iowa as long as they meet the scholarship requirements. It supports equality and has no discrimination against gender, race, ethnicity, religion, etc. There must be one female and male winner each year.
The scholarship is annual
There are two winners every year to support young athletes in Iowa to reach their full potential and achieve their goals in life. All accredited colleges and universities in Iowa are eligible and in all majors as well. The program encourages high school students to enroll in post-secondary institutions.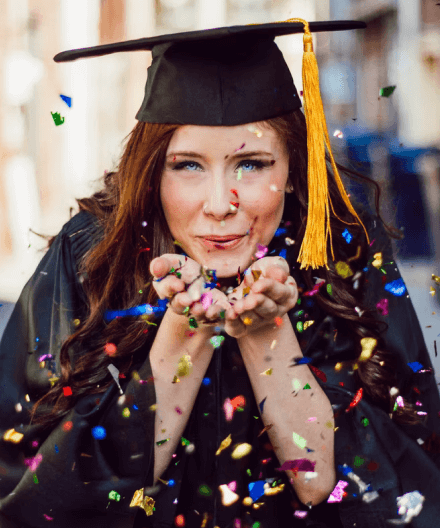 5 Facts About Brian Memorial Scholarship
The scholarship was created 24 years ago
The Iowa Games has been supporting students since 1998.
Brian Pearson was a professional basketball player
Brian Pearson was an Iowa State University basketball player who passed away in 1997.
The scholarship is supported by various sponsors
The Brian Pearson Memorial Scholarship is sponsored by the Skinner Foundation, Johnny & Romie Orr, and Ron & Margaret Kenyon.
The scholarship has no school requirements
Applicants can enroll in any accredited U.S college or university.
Recipients invited to Iowa Games Opening Ceremony
The scholarship recipients will participate in the Iowa Games Opening Ceremony in Ames.