Inspired to Teach Scholarship
$1,000–$2,500
Award Amount
8/24/2023
Submission Deadline
Explore Similar Scholarships
College Major:
Location:
Grade Level:
The Inspired to Teach scholarship helps to strengthen the teacher pipeline, prepare public school teachers for kindergarten through 12th grade, and promote teacher preparation in places where there is a severe teacher shortage in Oklahoma's public schools. Applications will not be accepted via email, students must send a physical copy.
Candidates must have graduated from a high school in Oklahoma, declared a major in a program leading to a standard teaching certificate, been enrolled full-time in undergraduate courses during each semester of scholarship eligibility until the degree was earned, maintained satisfactory academic progress (SAP) and a minimum 2.5 GPA throughout matriculation.
In addition, scholars must agree to finish the Oklahoma teacher preparation education program and agree to teach in an Oklahoma public school. The scholarship offers $2,500 to students who have earned 90 credits or more and $1,000 to those who have earned less than 90 credits while enrolled full-time.
Key Information of Inspired to Teach Scholarship
Study Details
Country of Study
United States
Specific Schools
Northeastern State University
Scholarship Details
Intended Level of Study
Undergraduate
Vocational/Technical School
Award Amount
$1,000–$2,500
Inspired to Teach Scholarship Timeline
June 2023
Applications Opening Date
Applications open on June 1.
August 2023
Submission Deadline
The submission deadline is on August 24.
Scholarship Eligibility
To be eligible to apply, applicants must meet the following criteria.
Eligible Grade: High School Graduate – Undergraduate
Maximum Age: Any
Required GPA: 2.5
Geographic Eligibility: Oklahoma
Gender: Any
Race/Ethnicity: Any
Application Requirements
Here's what you need to submits besides your application.
Short Answers
School Verification
Grade transcript
How to ace the Inspired to Teach Scholarship
1
Be attentive to your means of contact
Students must reply to all official communications and requests from the Oklahoma State Regents for Higher Education in a timely manner in order to be considered for admission.
2
Maintain your commitment
The participant will be excluded from the Inspired to Teach Program if they meet the following criteria: dropping below full-time enrollment; failing to maintain a 2.5 GPA, or failing to meet SAP standards.
3
Notify them of any changes
If your contact information or status changes in any way that affects your eligibility, you must notify OSRHE in writing right away. This will enable you to keep the committee informed, avoid missing out on chances, and enable them to determine whether you are indeed eligible to earn the scholarship.
4
Follow the guidelines
You must also follow all OSRHE-approved procedures, the terms outlined in the Participant Agreement, and all applicable laws, rules, and regulations.
How the Inspired to Teach Scholarship is Judged
Applications are assessed based on academic record and the quality of applications submitted.
Why We Love the Inspired to Teach Scholarship
Scholar benefits
Participants in the program who are hired as traditionally trained and certified teachers in public prekindergarten through 12th-grade schools in Oklahoma after graduation can get incentive payments each subsequent year of reliable service.
Enhancing local education
The opportunity to compete for this scholarship is a privilege for students in Oklahoma. This encourages people who live in this state to pursue higher education.
A lasting scholarship
This scholarship is offered to winners for a period of three academic years if they are active as full-time students.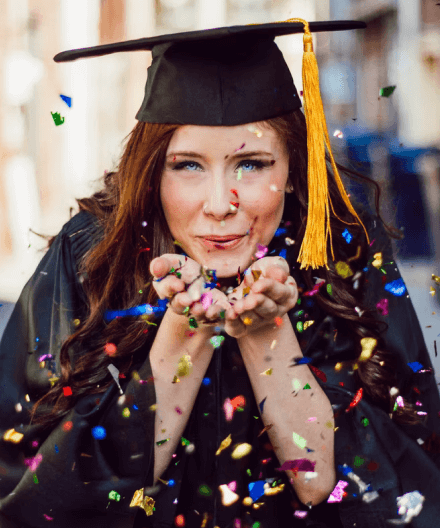 5 Facts About Inspired to Teach Scholarship
About the incentive payments
The maximum employment incentive payments shall not exceed $20,000 for each participant, or $4,000 per year for a maximum of five years.
The Northeastern State University
In each of its three locations, the university provides a variety of undergraduate and graduate degree programs with flexible schedules tailored to meet the hectic schedules of its students.
Offered to Oklahoma residents only
Applicants must be residents of Oklahoma to apply.
Their networking community
Alumni can impart the wisdom that seasoned professionals have acquired through their varied professional experiences, and students can learn from it.
Student financial services
The university provides its students with many forms of financial aid — credits, scholarships, and jobs for students are a few of them.