H. A. West OKC Rotary Scholarship
2/28/2023
Submission Deadline
Explore Similar Scholarships
Location:
Grade Level:
The Oklahoma City Community Foundation is a nonprofit public charity to serve the charitable purposes of its donors and the charitable needs of the Oklahoma City Area through the development and administration of endowments, grants, and other charitable funds.
Among its vital roles, Oklahoma City Community Foundation administers the H. W. Almen/ West OKC Rotary Scholarship. The program is one of the many financial aid programs offered by the organization, to encourage Oklahoma residents to further their education and obtain undergraduate degrees in their fields of choice.
Candidates applying must be high school seniors or high school graduate students planning to further the studies of their choice in any higher educational institute. They must have a minimum GPA of 2.75, be residents of Oklahoma, and submit a 500-word essay describing the object of Rotary in their communities to qualify for the scholarship.
Key Information of H. A. West OKC Rotary Scholarship
Study Details
Country of Study
United States
Scholarship Details
Intended Level of Study
Undergraduate
H. A. West OKC Rotary Scholarship Timeline
November 2022
Application Opening Date
Applications open on November 1.
February 2023
Submission Deadline
The submission Deadline is on February 28.
Scholarship Eligibility
To be eligible to apply, applicants must meet the following criteria.
Eligible Grade: High School Senior – High School Graduate
Maximum Age: Any
Required GPA: 2.75
Geographic Eligibility: Oklahoma
Gender: Any
Race/Ethnicity: Any
Application Requirements
Here's what you need to submits besides your application.
Short Answers
Essay
Financial Information
Special Project
How to ace the H. A. West OKC Rotary Scholarship
1
Apply early
The early application puts you in front of the line and gives the scholarship board enough time to catch up with you.
2
Maintain a good grade
A good GPA is required to win this scholarship. Make sure to keep to the required GPA or have a higher one. Work hard on keeping your grades up and maintaining your GPA. Grades will be an indicator of how dedicated and serious you are.
3
Proofread your essay
Proofread your essay by reading it out loud or have at least two people read through it for any errors and keep to the word count of 500 words. Answer the required questions carefully and make your piece concise and interesting. Stay focused and get a second or third eye review from your mentor or instructor.
4
Reach out to past winners
It is always advisable to reach out to past scholarship winners for advice and guidance if possible. They will give you insights into how they won the award. Also, get your materials checked and reviewed by your mentors, instructors, and advisors to avoid any unforeseen mistakes.
How the H. A. West OKC Rotary Scholarship is Judged
Applications will be judged by academic excellence, a well-prepared special project, an essay, and a FAFSA Student Aid Report. Essays will be reviewed based on grammatical accuracy, originality, and relativity to the topic given.
Why We Love the H. A. West OKC Rotary Scholarship
Consideration of financial need
The selection of a scholarship winner is also based on financial need, allowing more chances for the less fortunate to join higher educational institutions and reach their goals.
Career opportunity
The program offers recipients of the award professional training. Also, exceptional graduates are easily recruited.
You can be a donor
Anyone can donate funds for the good cause of the Oklahoma City Community Foundation. You can either donate anonymously or have a fund named after you.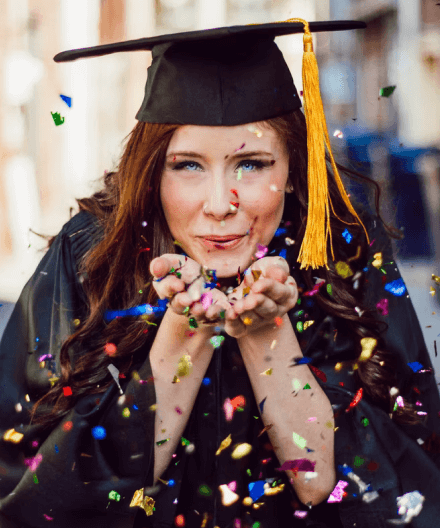 5 Facts About H.A. West OKC Rotary Scholarship
Established in 1969
The Oklahoma City Community Foundation was founded in 1969 and has been working with donors and sponsors to create charitable funds to benefit the community.
All fields of study are acceptable
The program is applicable to any field of study.
Payments are made directly to winner's school
The scholarship fund can be used for tuition fees or book expenses and the funds are paid directly to the school.
Financial need is a must
The applicant's family income cannot exceed $135,000 to be eligible.
Grants of over $42 million distributed
As of 2021, Oklahoma City Community Foundation has distributed exactly $42.847 million in grants.