IHLA Educational Foundation Scholarship
$1,000–$4,000
Award Amount
6/9/2023
Submission Deadline
Explore Similar Scholarships
College Major:
Location:
Grade Level:
The Illinois Hotel & Lodging Association awards the IHLA Educational Foundation Scholarship to students pursuing hospitality management degrees from accredited colleges and universities across the country. The scholarship is open to Illinois residents who are U.S. citizens or permanent U.S. residents for at least 12 months at the time of application.
Each year, $1,000 to $4,000 are awarded to deserving students per academic year, with applications accepted in June and awards made at the beginning of the fall semester. Applicants are to maintain a minimum GPA of 2.50. Applicants must be enrolled or planning to enroll full-time in an approved hospitality management degree-awarding institution or university, or a program with at least six credit hours per semester, and working in the hospitality industry for a minimum of 20 hours per week.
The total grants for any given year are not limited, allowing students who want to pursue a career in the hotel and hospitality industry to apply for the scholarships. The educational programming of the IHLAEF is, by design, continuing. It offers current hotel industry practitioners continued education through seminars and webinars on current trends and issues.
Key Information of IHLA Educational Foundation Scholarship
Study Details
Area of Study
Hospitality
Country of Study
United States
Scholarship Details
Intended Level of Study
Undergraduate
Award Amount
$1,000–$4,000
IHLA Educational Foundation Scholarship Timeline
January 2023
Application Opening Date
Applications open in January.
June 2023
Submission Deadline
The submission deadline is on June 9.
July 2023
Awards Announcement Date
Winners are announced in July.
Scholarship Eligibility
To be eligible to apply, applicants must meet the following criteria.
Eligible Grade: High School Senior – Undergraduate
Maximum Age: Any
Required GPA: 2.5
Geographic Eligibility: Illinois
Gender: Any
Race/Ethnicity: Any
Application Requirements
Here's what you need to submits besides your application.
Essay
Recommendation letters
Grade transcript
How to ace the IHLA Educational Foundation Scholarship
1
Make a checklist of your eligibility requirements
It's a good idea to make and evaluate a list of the qualifying criteria for your selected course of study. Make sure you read over each pertinent information page for the most up-to-date program specifics.
2
Stand out from the crowd
You can tell us more about yourself, your interests, and your professional objectives in the typed essay you'll submit. Share your most essential qualities and passions to stand out. This will allow them to get a better idea of who you are outside of your application/résumé.
3
Emphasize your engagement in your school community
Make sure to include experiences in your application that demonstrate your leadership and volunteer efforts. If you have a few years before applying for the scholarship, look for extracurricular leadership roles and honors that indicate your capacity to take initiative and leadership abilities.
4
Have your application reviewed before submission
Because the scholarships are competitive, be sure your application isn't disqualified due to thoughtless errors like typos, misspellings, or grammatical faults. Before submitting your application, have it reviewed by a trustworthy family member or friend, a teacher, or a mentor.
How the IHLA Educational Foundation Scholarship is Judged
Applicants are judged based on their academic records, recommendation letters, and essays that detail their hotel and/or hospitality career aspirations. If selected, applicants will be contacted for an interview.
Why We Love the IHLA Educational Foundation Scholarship
You join a robust professional network
The organization not only awards monetary prizes to students pursuing academic goals but also assists them in forming long-term ties in the hotel and hospitality business.
It motivates students to achieve academic goals
Degrees in hotel and hospitality management are often expensive. The program hence alleviates the stress of obtaining educational funding and encourages the recipient to continue their studies.
You can reapply annually
Past applicants, as well as past scholarship recipients, are urged to reapply the following year. All that is required is the submission of a new application.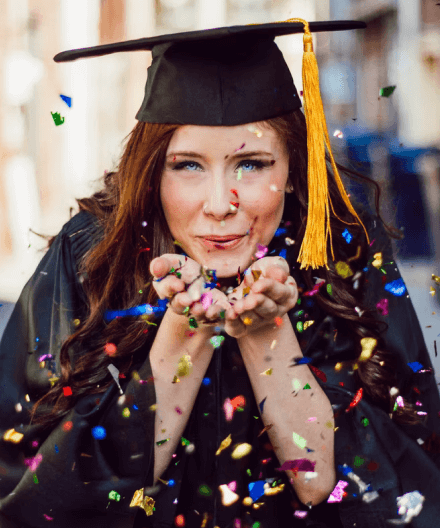 5 Facts About The IHLA Educational Foundation Scholarship
The foundation fosters career advancement for women
The Illinois Women in Lodging (I-WIL) Chapter empowers women by connecting them with top experts, helping them advance in their careers, and promoting their personal and professional growth.
The foundation is on AmazonSmile
Customers can shop the same wide selection of products, get the same low prices, and use the same convenient features on AmazonSmile, and Amazon will donate 0.5 percent of the price of eligible purchases to the IHLA Educational Foundation.
Funds are raised through donors and fundraising
The foundation's Named Scholarship Program allows donors to select a scholarship that supports students while also honoring specific people, businesses, or institutions.
Foundation facilitates career and workforce development
The foundation works closely with the American Hotel & Lodging Association Educational Institute (AHLEI) as the premier resource for high school career curriculum, industry certifications, and other training materials.
It has provided financial assistance since 1992
The foundation, which is IHLA's educational arm, has given over $600,000 in financial aid to college students pursuing careers in hospitality, as well as providing educational and workforce development opportunities to workers of IHLA member hotels.