IACAC Transfer Scholarship
3/18/2023
Submission Deadline
Explore Similar Scholarships
Location:
Grade Level:
The Illinois Association for College Admission Counseling is an organization that seeks to assist students as they navigate post-secondary education. The IACAC Transfer Scholarship program is specifically tailored for students who are already studying at community colleges and want to transfer to IACAC member institutions.
This year, a $5,000 scholarship fund will be split equally between five students. These students must have completed at least 36 semester hours at a community college in Illinois and have minimum GPAs of 3.0 from all institutions they have attended.
Candidates are required to turn in a filled scholarship application form and transcripts from all the institutions they have attended. The scholarship application form includes a resume and an essay. These documents will all be assessed to determine the best five candidates.
Key Information of IACAC Transfer Scholarship
Study Details
Country of Study
United States
Specific Schools
ICAC Member School
Scholarship Details
Intended Level of Study
Undergraduate
IACAC Transfer Scholarship Timeline
January 2023
Applications Opening Date
Applications open on January 1.
March 2023
Submission Deadline
The submission deadline is on March 18.
May 2023
Awards Announcement Date
Winners are announced in May.
Scholarship Eligibility
To be eligible to apply, applicants must meet the following criteria.
Eligible Grade: Undergraduate
Maximum Age: Any
Required GPA: 3
Geographic Eligibility: Illinois
Gender: Any
Race/Ethnicity: Any
Application Requirements
Here's what you need to submits besides your application.
Essay
Grade transcript
Present Work Experiences
How to ace the IACAC Transfer Scholarship
1
Reach out to previous winners
The previous scholarship recipients are listed on the IACAC website, so you can reach out to them. They might be able to provide tips that will be very helpful for preparing your application.
2
Practice essay writing
If your essay writing skills are a bit shaky, make sure you seek advice from professionals or people you know who are skilled at it. Learn what constitutes a great essay and practice till you become perfect at it. Also, don't be afraid to get personal. Your essay is their main chance to get to know you.
3
Get some work experience
Your resume should reflect any work you have done as well as technical and interpersonal skills you might have gained from them. If you don't have any work experience, now is a good time to get some.
4
Review your application
Cross all your I's and dot all your t's. Make sure to get rid of any typos or grammatical errors. It might help to have a fresh pair of eyes look at your application, so they can catch what you have missed.
How the IACAC Transfer Scholarship is Judged
The committee will review the applications with particular focus on applicants' academic achievements, extracurricular activities, and other qualities shown in the essays. Applicants will then be notified in May.
Why We Love the IACAC Transfer Scholarship
The program is biannual
Interested students who miss the opportunity this semester can just wait till the next semester to apply or reapply.
Recipients get publicity
Scholarship recipients are announced on IACAC's website and social media channels — could be great publicity!
It can be applied to any program
Students, who are pursuing whatever degree, can apply as long as they meet the other requirements.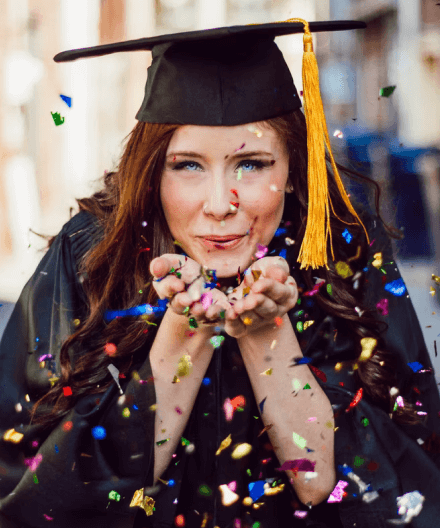 5 Facts About IACAC Transfer Scholarship
Recipients have to submit official transcripts
Selected candidates must provide official transcripts from their institution, and failure to do so might result in disqualification.
The number of recipients has increased
Since the inception of the scholarship program in 2018, the number of recipients has increased to five winners.
IACAC has over 100 member institutions
There is an abundance of college options for interested students to pick from, some of which are even outside of the US.
IACAC provides scholarships for high school seniors
The association also provides $1,000- scholarships for graduating high school seniors.
Students can become IACAC members
High school and college students can become members of the association for a small fee, and benefit from the opportunities being a part of the network brings.